PRSA Storytellers: Communicating From the Pandemic's Front Lines: A Matter of Life and Death
Aug. 19, 2020 06:00 p.m. – 07:00 p.m.
Non-Member

$200

Members

$0

Student Members

$0
The pandemic is unlike any other crisis—never more evident than for those responsible for public relations and marketing in health care. While highly versed in crisis communications, this time it's different. Rather than dealing with a singular issue, the pandemic is pervasive to people across the globe: 24/7 twists and turns make it intense and excruciating with never-ending demands, ethical dilemmas, constantly changing content and unending expectations requiring undivided attention to reach every single market segment with no end in sight. These professionals are laser focused in critical support of health care heroes doing the sacred work of caring for communities, patients and loved ones. Organizations and communities also depend on them for clear, transparent, unbridled and moment-to-moment external communications in the face of fear and uncertainty. Their ever-evolving lessons learned are applicable to every professional no matter the sector.
Leading the seminar are highly recognized national leaders in both health care and pandemic marketing and communications. Dr. Rhoda Weiss, APR, Fellow PRSA, chair and founder of AMA Executive Summit and BetterTogether.health, leads large national and regional education and campaigns on the pandemic. Ramon Soto is the top marketing executive for New York's Northwell Health, which diagnosed 50,000 COVID-19 patients and treated 15,000 in its facilities—largest number for any health system of its size.
Hosted by the PRSA Board of Ethics and Professional Standards
Presenters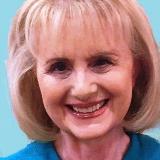 Dr. Rhoda Weiss has traveled 6 million miles speaking and consulting in marketing, branding, strategy, and public relations. For a decade she's led 75 Executive Summit leaders from the nation's largest health systems and since March organizes twice weekly calls where leaders share challenges and solutions and hundreds of best practices. She convenes six Los Angeles health systems to address a silent pandemic, those not seeking needed care, often resulting in serious consequences. Each system contributed scores of media assets for BetterTogether.health comprehensive campaign that encourages people to put their health first and get care when needed. PRSA past national chair and recipient of its Gold Anvil, Health Academy Lifetime Achievement and Educators Academy Ferguson awards and Los Angeles Professional of the Year, Rhoda is Becker's Healthcare C-Suite conference co-chair and UCLA Extension Distinguished Faculty honoree. Kellogg Foundation Fellow, she chaired AHA Society for Healthcare Strategy & Market Development (Professional Excellence recipient) and Women in Health Administration (Women of the Year) and received U.S. Air Force Distinguished Public Service Medal, its highest civilian honor.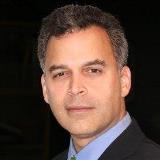 Ramon Soto is senior vice president and chief marketing and communications officer for Northwell Health, responsible for developing and executing Northwell's brand strategy and for all aspects of marketing and communications, including public relations, digital engagement, strategic marketing, clinical marketing and customer acquisition. He is a member of Northwell Health's executive leadership, responsible for shaping the growth strategy and execution for the enterprise. Northwell is New York's largest health care provider with a network of 23 hospitals, nearly 800 community and research facilities and 72,000 employees. With 5 million annual patient visits, Northwell Health is also one of the fastest-growing health care providers. Its market reach has expanded principally via acquisition of new hospitals, ambulatory facilities, physician practices and joint ventures. Named Hospital Executive of the Year by the Association of Hispanic Healthcare Executives, Ramon previously served as chief marketing officer for Magellan Health, senior vice president with Aetna's commercial marketing function and vice president of marketing and channel development for GE Capital Small Business Solutions.