Champions for PRSSA
Supporting the Future of the Profession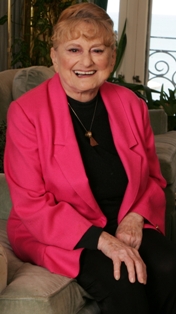 Founded in 1981 by Betsy Plank, APR, Fellow PRSA, Champions for PRSSA, formerly called Friends of PRSSA, brings together those who have special, ongoing interest in PRSSA, its student members and public relations education.
Who Are the Champions?
Members of Champions for PRSSA, all honored in the Champions Directory, include practitioners, educators, companies, agencies, PRSA Chapters and other organizations. Individuals who are not PRSA members are also welcome. The organization is co-chaired by Gary McCormick, APR, Fellow PRSA; Jeff Willson, APR; and Ben Butler, APR.
The Champions sponsor several award programs that honor exceptional Chapters, Advisers and students such as the Teahan Awards. They also act as mentors to PRSSA members and encourage them to transition to PRSA after graduation.
You can learn more about the work of the Champions, how to contact them and how to become a Champion by visiting their website.
To become a Champion for PRSSA, you can fill out our enrollment form.