The PRSSA 2023 Leadership Assembly will be held in Scottsdale, Ariz. on April 20–23. It is a unique opportunity for PRSSA members to expand their leadership skills and help shape our Society. We hope you will consider registering and encourage future leaders in your Chapter to register. REGISTRATION CLOSED.

Each Chapter has the privilege of sending up to two official representatives to the Assembly: a Chapter Delegate (we suggest having your current president serve as the delegate) and an incoming Chapter president or leader.
What does Assembly involve?
All attendees may access the leadership training sessions, Assembly meeting and networking events. One official delegate from each Chapter will vote to elect the 2023–2024 National Committee and on proposed Bylaw amendments (if any).
The Assembly leadership sessions will focus on mental health, DEI and the skills needed to address the uncertainty of our times. In addition, students can expect to:

grow as Chapter leaders and as leaders in this industry.
increase their awareness of PRSSA's national programs.
strengthen their Chapter's relationship with the National Committee.
learn to prepare members to successfully transition to PRSA upon graduation.
The annual Day-of Competition will provide registrants the opportunity to create a public relations campaign for a client on deadline.
Important Documents

Travel
The Embassy Suites by Hilton Scottsdale Resort is about 11 miles from Phoenix Sky Harbor International Airport (PHX). The hotel does not provide shuttle service. Transportation to/from Phoenix Sky Harbor International Airport (PHX) is available via taxi, Lyft or Uber, prices vary.

Hotel
Embassy Suites by Hilton Scottsdale Resort
5001 N. Scottsdale Road
Scottsdale, Arizona, 85250
Check-in: 4 pm
Check-out: 11 am
PRSSA makes hotel reservations and assignments for all Leadership Assembly attendees. All questions about your hotel reservations should be directed to jessica.espinal@prsa.org, not the hotel.
PRSSA covers hotel room and tax charges for two representatives from each Chapter at the Embassy Suites by Hilton Scottsdale Resort, provided they stay in the room they are assigned by PRSSA. Check in is on Thursday, April 20, check out is on Sunday, April 23. PRSSA assigns rooms with two others same-gender attendees. Each room is a suite and has two beds and a sofa bed, so up to three students can be placed in a room.
Any cancellation made later than Monday, April 3 will be subject to a fee of one room night at the rate of $189 plus taxes and fees.
If you do not need a room reservation at the Embassy Suites by Hilton Scottsdale Resort or would like to request a specific roommate, contact jessica.espinal@prsa.org as soon as possible.
The hotel offers the following amenities:
Free made-to-order breakfast
Complimentary evening reception
Free parking
Tennis Court
Two Outdoor pools
Fitness center
And more ...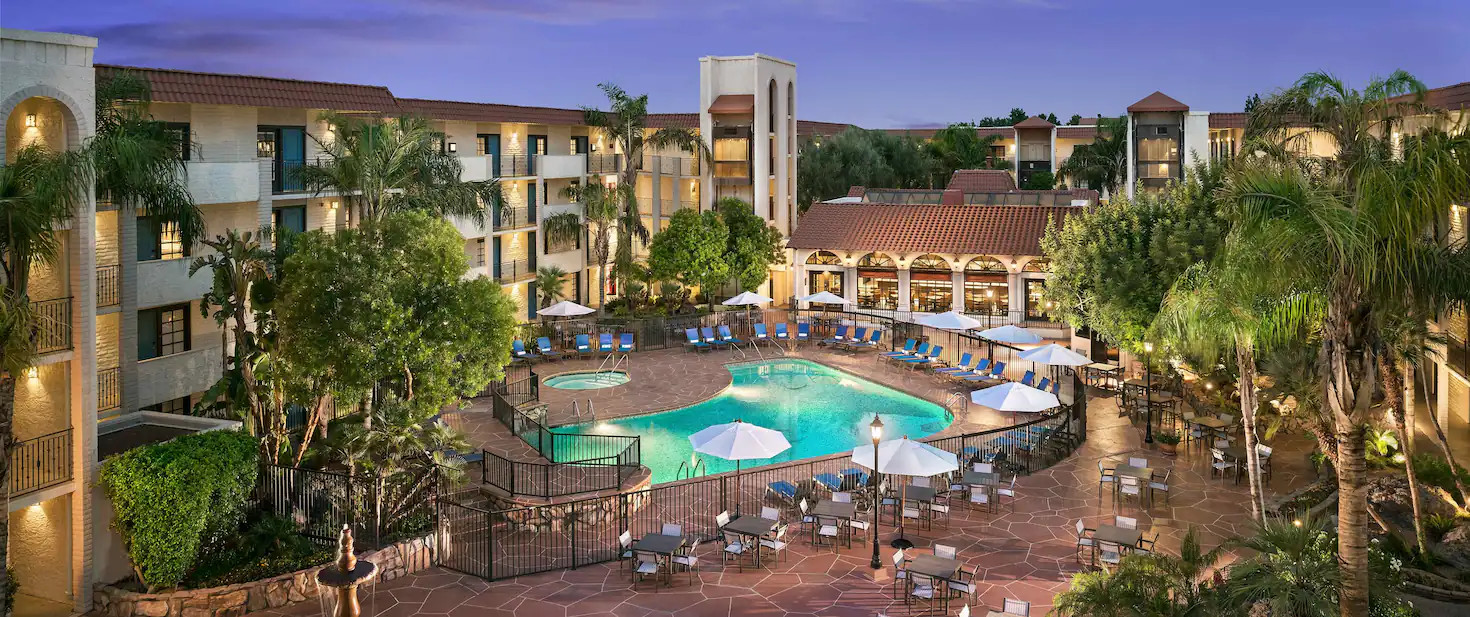 Running for the National Committee
During the Leadership Assembly, members may run for positions on the National Committee. Candidates must be a PRSSA member in good standing. Anyone considering a National office should learn more by reviewing the job descriptions, contacting current National Committee members and reading the PRSSA Situation Analysis, which provides an overview of the Society's history, projects and timelines. The 2023 Situation Analysis will be posted on the PRSSA website in January. The Candidate Nomination Form and other election guidelines are available online at Run For National Office.

Sponsor the Leadership Assembly
PRSSA members gather at the Leadership Assembly to make influential, long-term decisions about the future of the Society, elect a new National Committee and review the National Bylaws. In addition, those who attend engage in leadership training and networking. This event is always held in the spring.

Leadership Training Session — specific sessions offered to provide attendees with leadership training on topical issues and attributes.
Maximum three sponsors (one per session offered) at $3,000 each
Day-of Competition— provides participants the opportunity to apply their public relations skills by preparing a campaign plan or
an aspect of public relations for a client in one hour.
Maximum one sponsor at $3,500

Welcome Reception — launches the Assembly and allows attendees to network with students from different Chapters as well as with local professionals.
Maximum two sponsors at $7,500 each
Lunch with Keynote Address — During lunch, attendees will network as well as learn from a keynote speaker.
Maximum two sponsors for each lunch at $7,500 each
Thank you to our PRSSA 2023 Leadership Assembly sponsors.