PRSA 75th Anniversary
Commemorative Book
To mark PRSA's 75th anniversary in a very special way, we've produced a limited edition commemorative volume,
"75 Years of Impact and Influence: People, Places and Moments In Public Relations History."
---
"Whether you're a seasoned PR professional or a curious student, 'People, Places and Moments in Public Relations History' is a must-have book that celebrates PRSA's 75th anniversary and offers a fascinating glimpse into the rich and diverse history of our dynamic profession." — Philip Tate, APR, Fellow PRSA, President, Philip Tate Strategic Communications LLC
---
Honoring Our Tradition; Creating a Bright Future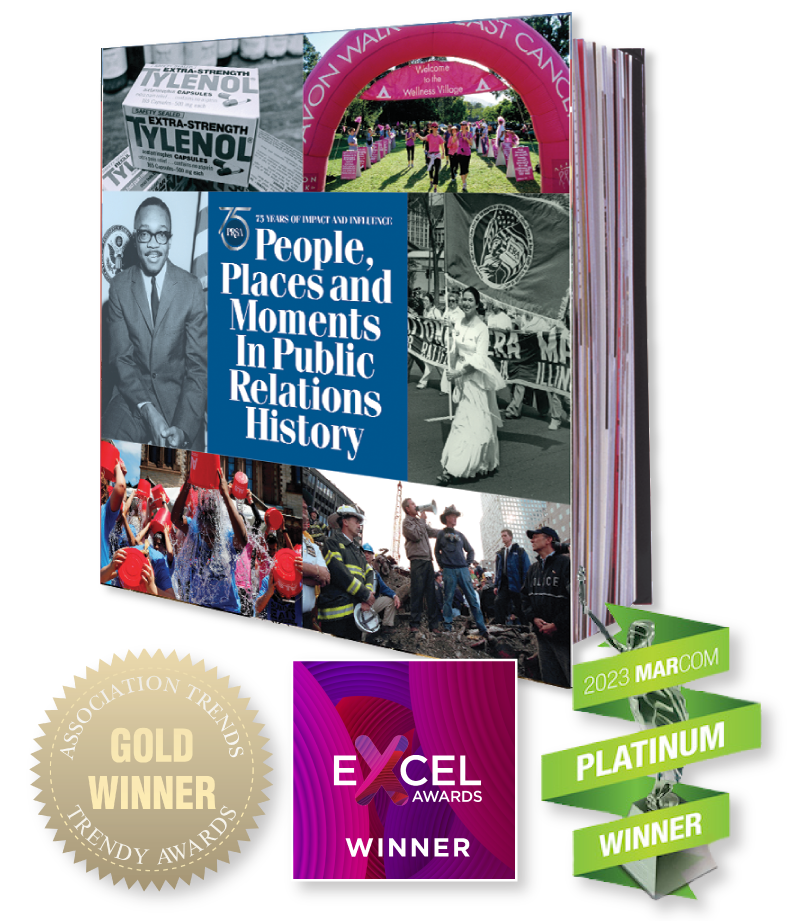 Curated by an amazing team of thought leaders, visionaries, educators and leaders of the profession, the stories and history presented in this timeless collection will provide you with new and unexpected tales of a shared history and plenty of motivational moments to inspire you tomorrow.
This one-of-a-kind limited edition coffee table book and keepsake collection now available. Once the inventory of books is gone, they're gone, so reserve your copy now!
This outstanding book has won three professional awards: A 2023 Gold TRENDY Award, an EXCEL Award and a 2023 MarCom Platinum Award.
Information for purchasers outside the U.S.
$50 includes shipping and handling to the 50 U.S. states and Washington D.C. For the cost to other locations, please email Renee Peyton at reneepeyton@bookhouse.net
Net proceeds from book sales will be split between unrestricted PRSA needs and membership scholarships.
Public Relations Shoots for the Moon
Discover the rich impact and influence of the profession showcased in remarkable and vivid stories of how public relations shaped national and global events.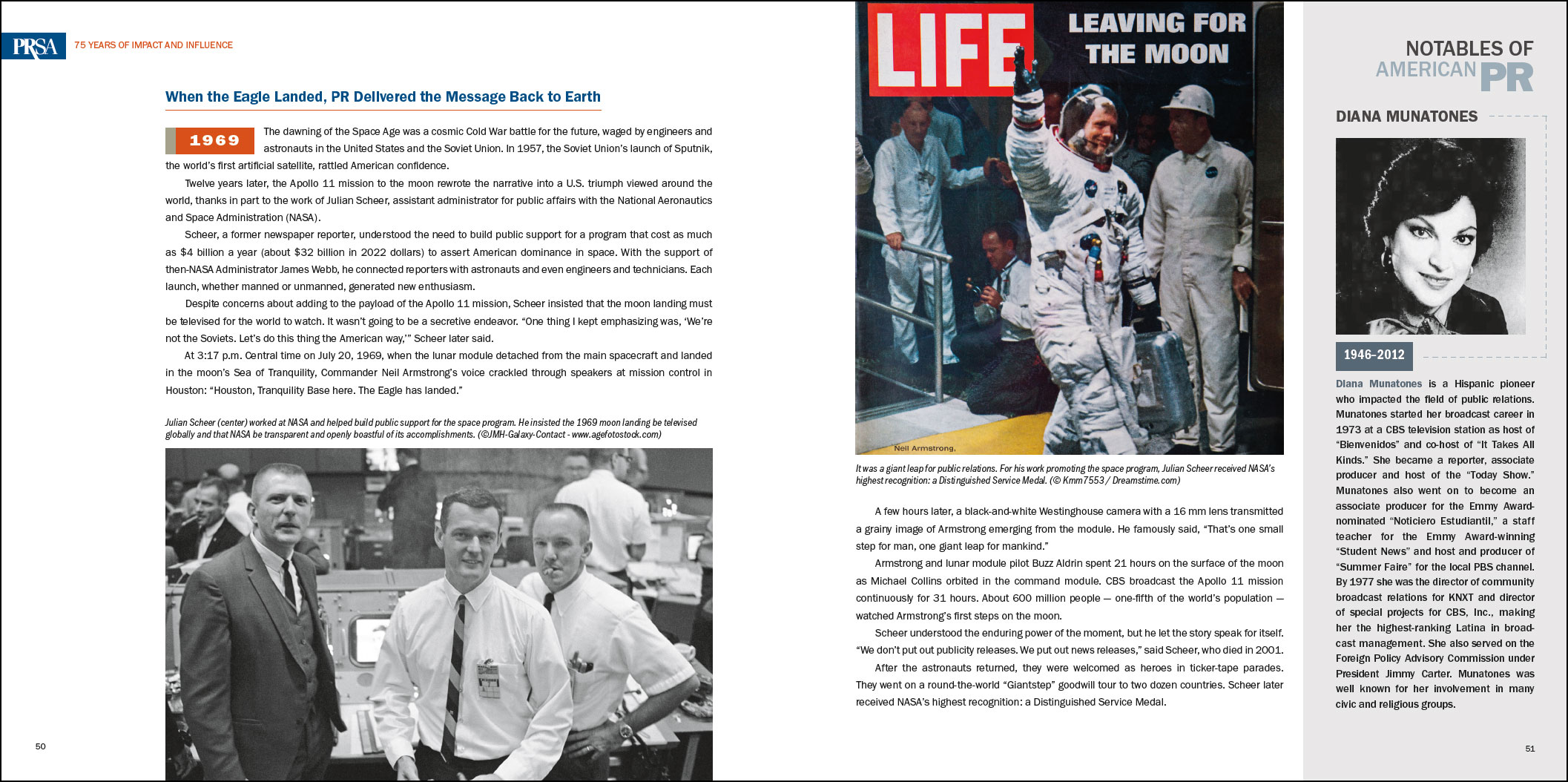 New Voices Write a New History
This commemorative edition will surprise and engage you as you travel a history packed with visionary leaders and voices that would not be silenced and changed history.
Meet celebrated legends and hidden heroes, discover moments that shocked and others that inspired us, and marvel at the ideas, communications and vision that propelled a nation and its people forward.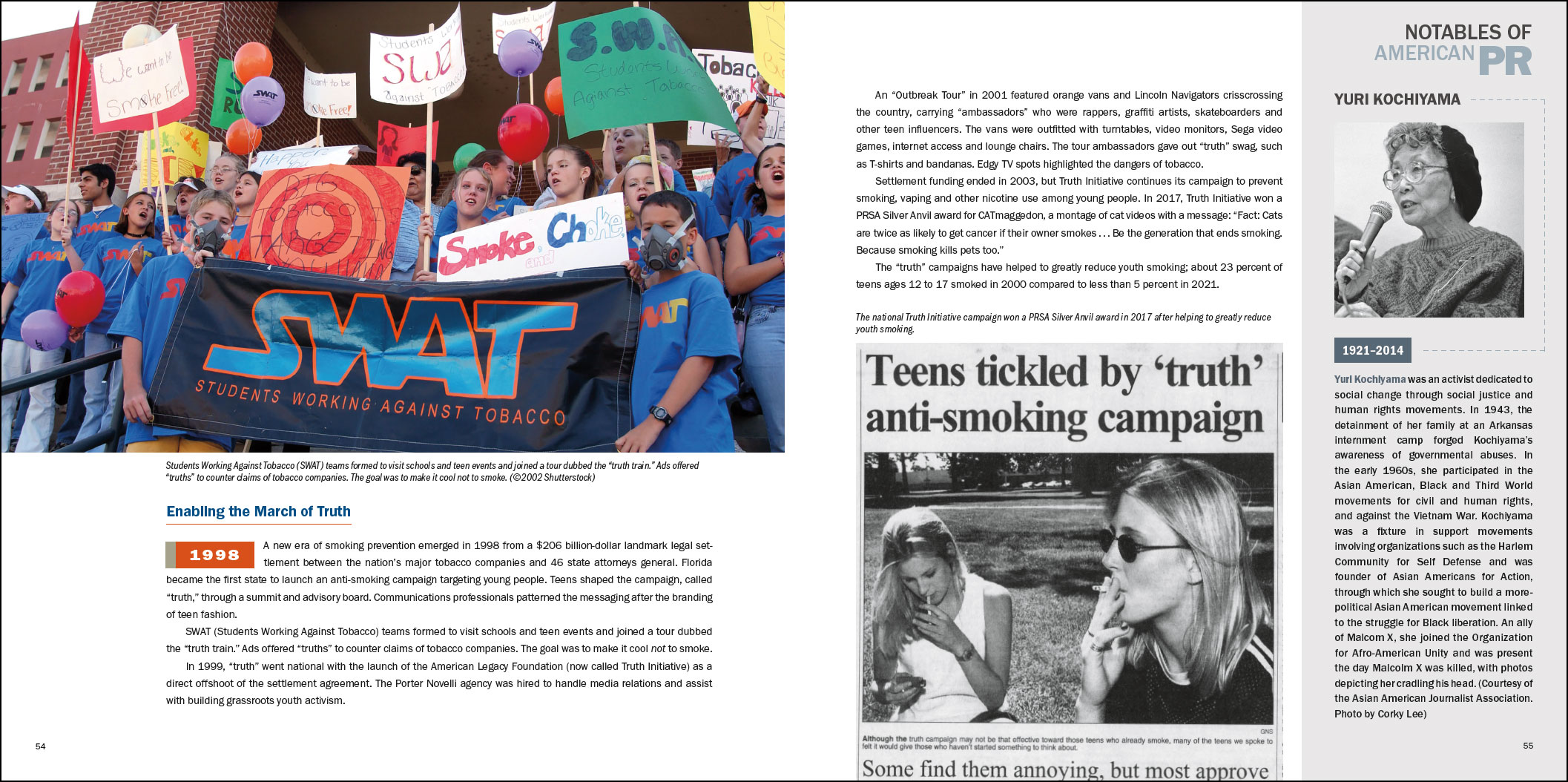 Critical Information Delivered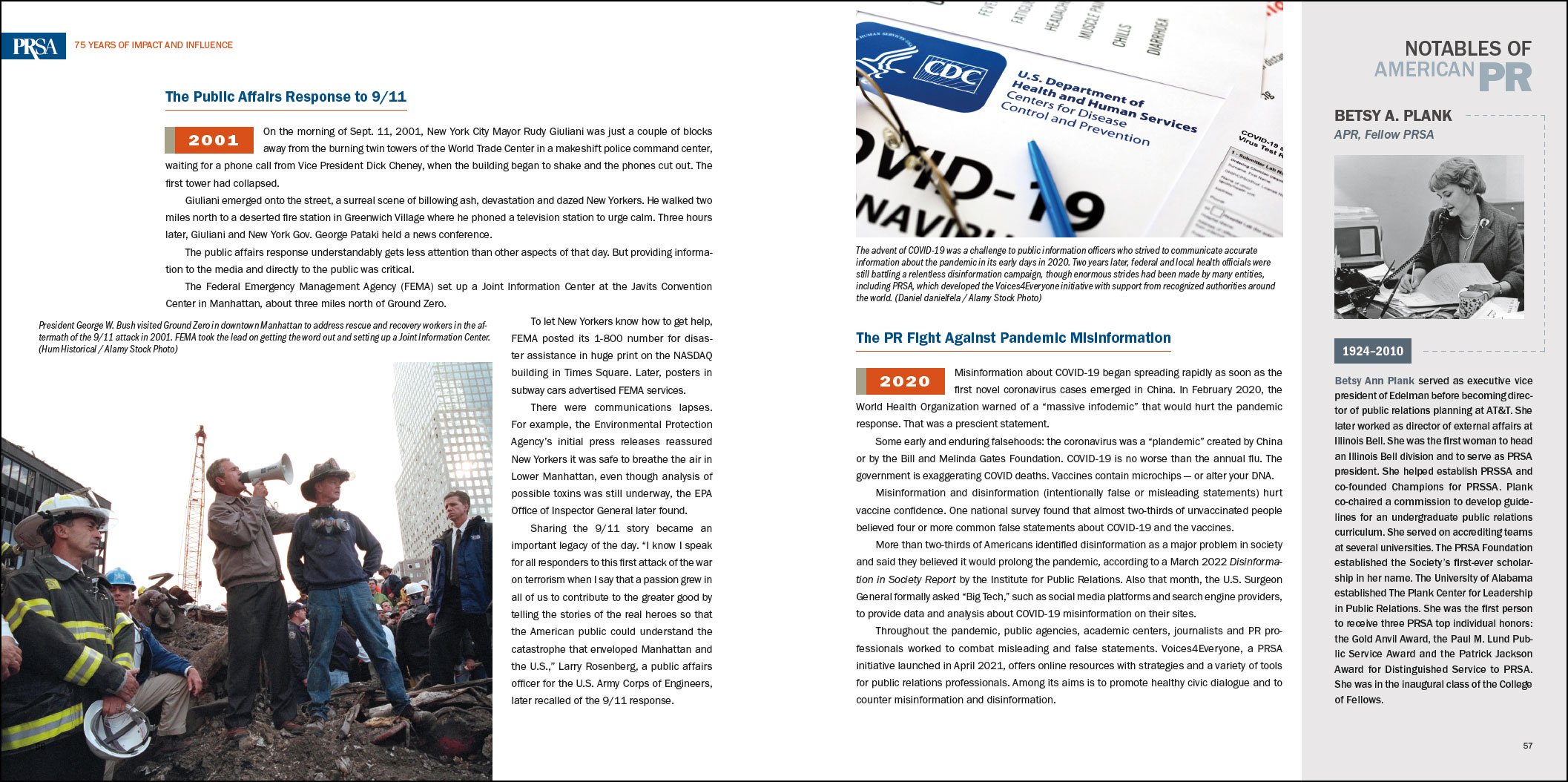 Moments where PR made a difference are revealed as you travel the history of the last 75 years in American public relations and public affairs.
PR Professionals Write PRSA and American History
We also trace the colorful pre-PRSA days and honor the captivating individuals through the decades whose leadership and inspiration moved public relations into the respected profession it is today.