If you are a veteran with public affairs skills transitioning from the military to a civilian role, or a military spouse, PRSA wants to help support this process and give you the best career tools possible. You are our heroes that have kept us safe and secure; let's get you on the road to finding a job through our Moving Veterans Forward Program.
In our partnership with Bell, Raytheon, ScoutComms and WVU, we are proud to offer free national membership to responding qualified public affairs professionals transitioning from the military to the civilian workforce.
Career Resources for Military Professionals
Military Transition Success Stories
The following stories are provided by Veterans within the PR and communications field: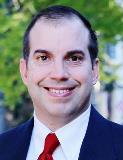 JP Arnold, APR
An Army Transition Salute to PRSA!
I am indebted to the PRSA. Here's my Army transition story
I joined the Army Public Affairs community in 2007, working with the 101st Airborne Division in Iraq as a brigade public affairs. Following this assignment, I worked in Army advertising and marketing as a program manager, travelling to different states with Weber Shandwick, McCann Erickson and Momentum Worldwide teams. Next, I worked at I Corps, a three-star general command near Seattle, as the website and social media manager and as a communications planner in Afghanistan, Australia and Japan. After 55 months of deployments/business trips, I retired in February, 2015, to settle down and spend time with my wife and kids in Colorado Springs.
My first experience with the PRSA was at the South Sound Chapter in Tacoma, Washington. They treated my fellow colleagues and me very well as we learned a lot during the breakfast program about social media. The Army has its own close-knit public affairs community that shares lessons learned and educational opportunities; therefore, one could say that PRSA involvement is not as necessary for those PR practitioners on active duty. Understanding what I know now, I would have joined PRSA and volunteered on their board earlier in my military career. PRSA provides value by expanding your knowledge base, linking you to different people in PR functions and offering unique methodologies into everyday PR. There is no other organization or military transition program that is more beneficial for military public affairs than the PRSA.
Free Membership and Joining the Pikes Peak Chapter Board
Upon starting my military retirement process, I found out about the PRSA's free one-year membership for transitioning veterans, which I took advantage of right away. I called the Pikes Peak Chapter president and spoke with her about my upcoming arrival to Colorado Springs. The president was eager to help me and discussed several opportunities, to include a potential vice-president and program chair board opening for the next year. I flew into Colorado Springs from Seattle for a job interview and also met with the president and the vice-president, who were both gracious with their time and assistance. Little did I know that meeting both of them would dramatically change my career landscape for the better.
Months later, I officially departed Joint Base Lewis-McChord and travelled to Colorado Springs in a moving truck with great anticipation for this next phase of my PR career. I attended a December PRSA mixer in the Colorado Springs, meeting several PR professionals and briefly giving my 30-second elevator transition story. A few weeks later, I found out that I was voted in as the vice-president and program chair for the Pikes Peak Chapter. I could not believe this golden opportunity was now a reality. My responsibilities included finding monthly luncheon speakers, organizing the day-long professional development workshop and locating venues. I could not ask for a better networking opportunity.

As a member of the board, I was surrounded by excellence. The board helped me in so many ways – for I knew no one in the Springs PR community. I quickly learned that my PR experience was just that – my experience. The board had practitioners from nonprofits, for profits, local and federal government and consultants… seasoned and proven. The monthly luncheons were well attended and the professional development workshop included national, western district, Boulder, Denver and local PR pros held at the Olympic Training Center. The teamwork and encouraging spirit permeated our efforts. I simply cannot thank my colleagues enough for their help. These are my friends and mentors.
Why Transitioning PAOs Should Obtain The APR
In February, 2015, our Accreditation in Public Relations chair discussed his upcoming APR workshop, which I was a participant, in order to prepare for the questionnaire, readiness review panel and examination. I was not familiar with the APR, but I was previously inquiring about a certificate program at the University of Washington in Seattle to provide updated credentials to my resume and learn the latest trends in communications. As an ROTC scholarship recipient, I obtained my Bachelor of Arts in Mass Communications from Ouachita Baptist University in Arkansas in 1994 as well as my Master of Science in Mass Communications from Middle Tennessee State University in 2007. My MS degree was provided at no cost by Army public affairs through the Advance Civil Schooling Program. Additionally, I attended the Defense Information School (DINFOS) at Fort Meade, Maryland.

Why would I get my APR? Why should you pursue the APR?
I ultimately chose the APR route because military and civilian PR is, at times, very different. Yes, there are a number of overlapping areas – but, many of the terms, methodology, planning procedures, business literacy, management and overall feel of PR are much different. I had just passed my first year anniversary of working at 600 employee nonprofit as the communications manager, which my PRSA involvement directly helped in this job placement. In this role of working for a nonprofit, I have seen many different strategies, objectives and tactics not used in the military. My boss worked advertising and marketing, which a majority of military public affairs personnel never have to consider during the research, planning, implementation, evaluation and coordination. Furthermore, quantitative and qualitative research and analysis are limited to funding and time. These areas are vital in civilian PR due to the bottom line reality.

I highly encourage transitioning military public affairs officers and enlisted personnel to obtain their APR+M or APR before departing his or her service. DINFOS provides a basic understanding of public affairs, which is only one of the disciplines in PR. I did find that my MS degree in Mass Communications provided a good baseline for the theory, ethics and law, research and management functions of public relations. The process of senior professionals examining your project plan and portfolio as well as refining your knowledge of public relations will truly enrich your PR career.

Continue To Serve As A Leader and Team Member
Leadership and teamwork are vital to military mission success and organizational cohesiveness. I highly encourage you to use your experience to help your local PRSA chapter. Our experiences are potentially filled with national media exposure, dignitary visits and top-tier community relations. But, service to others is where our contribution can continue to make a difference. I was fortunate to work in the vice-president and program chair during this past year. I am currently the president-elect and help out where needed. Whether it is on the board, serving on the committee or helping out at events, your dedication and contribution is needed and will be warmly welcomed.
Since the writing of this blog in 2016, I have served as the Pikes Peak Chapter President and the APR Chair. I have been a judge for annual PRSA awards, served as a facilitator for the APRPREP National Online Course and served on other boards associated with marketing, business development and communications. I am currently serving on the national PRSA Military Task Force to encourage active duty service members, veterans and DoD civilians to pursue PRSA membership and the APR / APR+M.

The valuable tools and tips you will learn from PRSA members will definitely help in your transition. My fellow PRSA members have worked through multiple national crisis communication events, demonstrated integrated communications and carefully planned major events that have generated substantial amounts of revenue. As mentioned before, there is no more important program or asset as you separate or retire from the military than PRSA. The Pikes Peak Chapter board and members truly had my best interest at heart as I transitioned from the Army. I am truly grateful to the PRSA for helping me during a pivotal time of my career. I know your local chapter will provide the same help to you during your military transition.
Cathy Segal, APR
I tried to "demilitarize" my résumé by translating military jargon into terms applicable to the corporate world. For example, "downsizing" translates to "workforce cuts," "major command" translates to "regional" or "functional headquarters," "subordinate bases" are "field units," "coworkers" are "colleagues."
I also attended an on-base résumé writing course to help get me started. The instructor had sample résumés and cover letters, and offered to review résumés before we submitted them.
I also generalized or eliminated events that were too far in the past. Being "retired" makes someone sound old right off the bat, so I stayed away from that term and structured my résumé to reveal my skills and experience while trying to make them sound fresh. I did this by eliminating any reference to time in my résumé's summary, both directly (XX years of experience) or indirectly ("seasoned professional").
I limited my résumé details to events of the most recent 10 years, and indicated earlier experience by combining everything prior to the 10-year point and summarizing it like this: Previous to 2003: Held various positions in internal information, media relations and community relations divisions at the Pentagon and several Air Force bases in the United States and overseas. Internal information included publication of a weekly base newspaper as a staff writer, editor or manager; developing local topics of interest for leaders to discuss at unit assemblies; and implementation of other tools to inform internal audiences. Media relations included all aspects of proactive and reactive involvement with the press.
The most transferrable skills were the ones that the hiring company wanted in an applicant! I was seeking a position in internal or corporate communications and kept my résumé relatable to the job for which I was applying. If I was applying for an internal communications position, I made brief mention of media or community relations experience if they were part of the job description; otherwise they were irrelevant and took up valuable room in the short space I had to attract their attention.
I kept a master résumé that I would alter for each application so that the basic information would remain the same but the focus would mirror the company's desires. Experience needs to be relevant to them, so no matter how well I managed unit deployments, training or office equipment, those skills didn't belong in my résumé unless the prospective position required them. I also saved my résumé under the name of the company or position for which I was applying so I could easily find it if I needed it for an interview.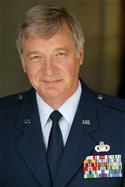 Chuck Merlo
My biggest break came when I told a friend I wanted to re-enter the job market, but knew I was going to have problems because I didn't want to work full-time and didn't want to move from my ranch in West Texas. She said, "Become a consultant." I asked her, "For who and doing what?" She said, "For the company I work for. We need proposal writers."
I told her I didn't know the first thing about putting together a contract proposal. She replied, "You're a great writer. We can't teach people how to write but we can teach a good writer how to prepare a proposal." She arranged interviews with the appropriate proposal managers and vice presidents, and soon I had my first consulting contract.
Resume and Career Tips to Consider
A resume is meant to market yourself just as an advertisement markets a product. If all you're doing is providing a long list of jobs you've held or tasks completed, it's about as exciting as reading the list of ingredients on a product label.
Any employer, especially in the corporate world, is focused on results. What proven talent and energy do you bring to help their bottom line? For example, in discussing management of media operations at a NW Florida fighter base, I added:
"Instituted a media outreach program focusing on television production companies rather than strictly news organizations as most public affairs offices have done. Using innovative packaged video releases and personal contact with producers, secured an agreement with ESPN to air coverage of the USAF Fighter Competition. The hour-long broadcast became one of ESPN's highest-rated shows aired more than 25 times. HQ Air Force Public Affairs calculated the positive depiction of AF operations to our prime recruiting audience was worth millions of dollars."
This statement shows "out-of-the-box" thinking producing tangible results and will encourage an employer to want to know more about your efforts and ideas.
The next statement shows the public affairs officer has the confidence of senior leadership to handle an explosive issue, exhibiting knowledge of both operational requirements and the public relations tools to defuse the situation.
"When an air base wing commander decided to close a section of the base long available for use by local sportsmen, public outcry was immediate and intense, including political cartoons, editorials and interviews of enraged citizens. I was personally selected by the two-star division commander to assume management of the closure, including a review of the effectiveness and timing of the proposed restrictions. I instituted a three-pronged campaign to modify ill-conceived closure restrictions, personal contact and letters to community leaders explaining the action, and media day for local newspapers and television stations to show critical facilities requiring enhanced protection and new steps to allow controlled use of wilderness areas by sportsmen. Media coverage was 100 percent positive. Public outcry immediately evaporated while security and base operations were enhanced."
Next, reduce or eliminate items on a resume with little or no value. The best example of an item you can cut is the one or two line "goals" statement. No one reads it.
While it's important to show the range of jobs and responsibilities you've held, action statements to show your effectiveness are absolutely critical if your resume is to stand out from others. If you are selected for an interview, they encourage the employer to ask questions, allowing you to further discuss your strengths and capabilities.
Also, be aware employers are wary of long breaks in service. You may have decided to take a year off to unwind and travel after you retire. Or perhaps, you haven't able to find a job for an extended period. Don't let this look like an "idle" period. Take the time to be productive …. even if you are working for free. Nonprofits are always looking for assistance. Look for ones needing assistance in marketing themselves or their fundraising activities.
A cautionary note: Expect to be disappointed. The job market is not fair and equitable. Just because you may be the highest-qualified candidate for a job doesn't mean you'll get it. Sometimes the job is already filled before it's even posted. An employer may have someone already in mind and the formal posting is just a legal or personnel department requirement.
Which leads me to my strongest recommendation — Network! Let former bosses, coworkers, friends and family know you're looking for work. Provide them with your resume. Ask them to let their friends know about your qualities and capabilities. They may know of jobs that aren't even being advertised or jobs that you may not have considered or thought yourself qualified to hold.

Dennis Spring
The year was 1967 and I was completing my third year of college as an English literature major and journalism minor. I decided to do something college students have done and continue to do — I wanted to take time off. Not to travel or do nothing, but rather to get a job in NYC to test my mettle and experience the business world before graduating from college.
Unlike students of today who want to take some time off from their studies, I was summarily drafted into the Army and then Vietnam. Lucky for me I managed to land an entry-level job at a large, innovative public relations services company eight months before I was actually inducted. After completion of my service two years later, I was re-hired by the company that hired me before being drafted.

From that point I continued to pursue my public relations career and complete my college studies and degree by working during the day and attending school at night. I spent about 14 years at the public relations service company where I rose to the title (rank) of senior vice president and then opened an executive search firm in 1980, which I still run.

Resume and Career Tips to Remember

As a public relations executive search consultant, I would advise returning vets to:

Emphasize your military experience only if you were trained in and worked in areas such as: public affairs, government relations, community relations, speechwriting, special events, news or newsletter writing, social media, etc. In other words, skills that are directly transferrable and of interest to the public relations world.

Do your due diligence. Research the segment(s) of the public relations business that you are most interested in, such as public relations agencies, corporate communications departments of corporations, nonprofits, etc.

Next, get your well-written resume (no typos, good grammar) out to all the employment venues that can maximize your resume's reach — executive recruiters, social media, job boards, etc.

With respect to recruiters, attempt to make personal contact with each one. Whether for an informational or interview for a particular position, make your presence known to the headhunters. If you can't meet with one, then a telephone conversation can be helpful; and last, an email communication. Don't just send your resume and an email and forget about the headhunter. Periodically inform them of your status and progress and forward any job tips to them that you heard of or are not interested in.

Get your background info on LinkedIn and keep it up-to-date. Offer advice and contribute your thoughts and opinions on social media group sites and on Twitter. Re-tweet and like comments that you think are appropriate.

Put together all of your samples of relevant work in the form of a hard and digital portfolio.

In interviews, talk about your leadership and consensus-building experience, and how you addressed public relations and personnel issues.

Fred Wellman
I spent 22 total years in the Army after graduating from the United States Military Academy in 1987 and a break in the Army Reserves from 2000–2001. I graduated from the Harvard Kennedy School of Government in 2007 with a Masters of Public Administration. I was commissioned originally as an Army aviator and trained to fly helicopters before transitioning to the public affairs career field in 2004.
In PA I served as the public affairs officer for the 101st Airborne Division, Multinational Security Transition Command–Iraq twice, operations officer for the Soldiers Media Center, and deputy commander for the Defense Media Activity–Army. I had left the Army after 13 years of service in 2000 and learned a number of lessons about transition from that experience before voluntarily returning to the regular Army after 9/11.
Upon returning from my third Iraq tour in late 2008, I decided to retire within the next year. I knew I wanted to take my time and methodically make the transition. After exploring my options, I decided to focus on moving into the public relations agency sector instead of the corporate or government sector based on my personality and skills. I felt like the agency world offered me the fast pace, variety of opportunities and pay scale I wanted.
My first move was to focus on building my personal brand and networking in the D.C. area. I joined Twitter and began attending tweetups, networking events and interacting online with influencers in the region. My blog had been focused on military issues so I began focusing instead on public relations issues, including a very well-received post on why the infamous "balloon boy" story became so viral.
Next, I researched the attributes of a major public relations agency executive, and updated my LinkedIn profile and tailored it to display my unique experiences and breadth of experience to reflect those skills. I began seeking out mentors in the industry in my personal and LinkedIn network to find opportunities and learn the lingo of the sector. In addition, I searched out the top recruiter in D.C. for defense public relations and sought the opportunity to be one of his candidates.
Having left the military once before, I found the Transition Assistance classes not terribly useful. I already knew how to wear a suit and write a resume, and by the time I started taking the classes I was already deep into my job search. The classes are very good for those who haven't had my experience, however.
Finally, as the date firmed up on my retirement, I went very direct in my search. I let my entire network know I was retiring and specifically what I was looking to do. I specifically selected a set of firms I wanted to work at and ignored whether or not they had jobs posted. Instead, I sought out meetings with decision makers, recruiters or others who might break my resume out of the pile of others. This got me interviews at three or four of the top agencies in town.
In the end, I was deep into the interview process with one of the largest agencies in the country and a colleague who had heard I was retiring referred the CEO of a small firm to me, where I eventually settled.
Some of the key lessons from my transition:
Begin early building your "brand" — early and strategically.
Learn as much as possible about the industry you intend to join. Speak the language, frame your experience and know what they are looking for from the start.
Network, network, network.
Target your search to specific companies you wish to join, if at all possible.
Don't be shy about finding resources, asking for help and letting people know you are looking for a job.
Did I mention networking?
Be realistic about your capabilities. Public relations agencies have 25-year-old account executives that do media relations. A 45-year-old media relations expert is not a selling point. A strategic planner with 15 years' experience
building and executing media relations, social media and coordinated communications campaigns is a selling point.
Be focused and relentless. Getting a job should be your job.
Johnny Rae
I retired from our nation's great Air Force in 2007 after 24 years of service, all in the public affairs career field, as both an officer and enlisted professional. As with most people, I was very nervous about the transition and uncertain of what the future would hold. Until then, I never had to worry about job security.
I participated in the Transition Assistance Program (TAP) at Peterson Air Force Base, Colo., and found it extremely beneficial — from resume writing tips to the "dress for success" session, I couldn't get enough information. In the final weeks before my retirement, I interviewed with three defense contractors and had offers from each of them. But then I received "the call." While supporting an IG visit in Florida, a former co-worker who had recently separated from the Air Force called to ask if I'd consider interviewing for a marketing and communications manager position with a local nonprofit, Catholic-based hospital in Colorado Springs. Other than facilitating media interviews at base hospitals, I had no health care experience, but found it very intriguing.

I interviewed with two marketing and public relations directors, and was called back for an interview with the CEO. It went well and I was offered the position. Two years later, I moved up to the director position, and just over a year ago, filled a newly-created position of vice president, strategic marketing and communications, and now oversee marketing and communications strategy and execution for Centura Health's four hospitals in southern Colorado.
Resume and Career Tips to Consider
Tailor your resume to every position you apply for. I created one very long "master" resume, then pulled what I needed for each application based on the job description. A "standard" resume gets tossed quickly.
Participate in as many interviews as possible. The resume gets you in the door, a great interview gets you a paycheck.
Network! Network! Network! I got my opportunity because a friend knew I was looking for a job post-retirement, and knew my skill set. Let everyone you know when you're retiring and when you'll be available.
Don't wait for the executive-level "dream job"; rather, get in the job market and work your way up. Employers value the discipline and skills that veterans bring to the table, and it won't take long for you to stand out.
Quantify your resume with impact and results and use civilian terms if applying for a non-defense-contractor position (CEO-equivalent versus commander/general). The Family Support Center puts out a great booklet that helps convert military terms to civilian.
Moving Veterans Forward Underwriters