PRSA Storytellers: Ethics Month: Lilly Ledbetter on Fair Pay
On-Demand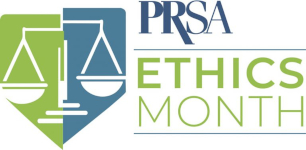 It started with #MeToo, before there was #MeToo. Then, for decades she fought to close the pay gap between women's and men's wages for equal work, to have the U.S. Supreme Court rule against her Ledbetter v. Goodyear Tire & Rubber Co. discrimination case. Nevertheless, she persisted to inspire the Lilly Ledbetter Fair Pay Restoration Act of 2009, amending the Civil Rights Act of 1964.
Ledbetter has managed a barrage of national media at her doorstep and at momentous events. She has made numerous television appearances, including the Rachel Maddow Show, Hardball with Chris Matthews, the CBS Morning Show, The Last Word with Lawrence O'Donnell, The Colbert Report with Stephen Colbert and PoliticsNation with Al Sharpton.
Get your questions ready for an open Q&A with one of our nation's leading champions for #EqualPayForEqualWork.
By attending this webinar, you will learn:
How the National Women's Hall of Fame Inductee overcame incredible barriers to advocate for workplace fairness.
Real world application and guidance on the values and principles of fairness, advocacy, honesty and disclosure of information from the PRSA Code of Ethics.

Valuable insights about the legal and ethical responsibilities of pay equity and how to advocate for fair pay for yourself and as an ally to others.

Hosted by the Board of Ethics & Professional Standards.
Broadcast live from Jacksonville State University (JSU) in collaboration with JSU PRSSA.
Speakers
Accreditation Information
Participants with the APR credential earn 0.5 CEUs for a webinar.
Pricing
REGULAR RATE
PRSA MEMBER
$0.00
NONMEMBER
$200.00
Categories:
Ethics, On-Demand, Webinar