M.J. Clark, M.A., APR, Fellow PRSA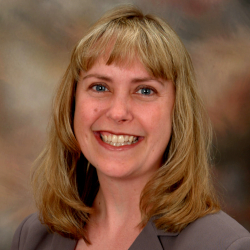 As vice president of Integrated Leadership Institute and a consultant, executive coach and workplace trainer since 2006, M.J. Clark, APR, Fellow PRSA, helps companies with ownership and management succession, strategic planning and executive development. She coaches executives to help them keep others accountable, better manage stress, develop emotional intelligence, become more assertive and confident, and fine-tune leadership and management skills. She is the author of two leadership books.
M.J. has a master's degree in organizational communication from The Ohio State University and a bachelor's degree in public relations from Ohio University's Scripps School of Journalism. She has served in numerous PRSA leadership roles, and has won several awards at the PRSA Chapter, District and national levels for her impact on the profession and PRSSA Chapter service. She was inducted into the PRSA College of Fellows in 2016.
Twitter:
@mjclark
LinkedIn:
http://www.linkedin.com/in/mjclark22
Organization
Vice President
Integrated Leadership Systems