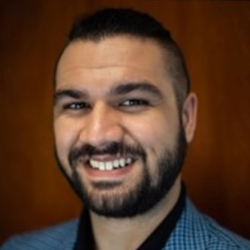 Aaron Helton earned both his specialized undergraduate degree in workplace psychology as well as his M.S. in industrial-organizational psychology, with a focus on applied organizational psychology from Eastern Kentucky University. His credentials include workshop and training development as well as knowledge and collaboration and inclusion among all members of a team.
As a trainer and consultant for Integrated Leadership Systems, Aaron helps business owners and senior level directors/managers become more emotionally aware and communicate more effectively to grow their business, plan for succession and become more effective leaders.
In pursuit of self-improvement, Aaron's hobbies include all things fitness, having trained in martial arts, bodybuilding and CrossFit. He also enjoys team-oriented activities such as escape rooms and online gaming.
LinkedIn: https://www.linkedin.com/in/aaron-helton-b128b8181/
Organization
Leadership Consultant
Integrated Leadership Systems