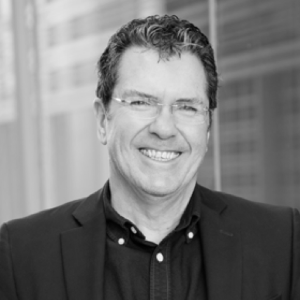 Ray Jordan, Chief Corporate Affairs Officer, leads Moderna's strategic communications and corporate affairs functions.
Mr. Jordan previously served as Senior Vice President, Corporate Affairs at Amgen (Nasdaq: AMGN) from 2012 through 2019. At Amgen, he was responsible for all internal and external communications, issues management and philanthropy. During his six-year tenure, he led strategic communications for an unprecedented six product launches. Prior to Amgen, Mr. Jordan spent nine years at Johnson & Johnson (NYSE: JNJ), where he led corporate communications and public affairs for more than 250 operating companies in 60 countries. Previously, Mr. Jordan held a range of positions over the course of 17 years at Pfizer (NYSE: PFE), most recently as Vice President, Communications and Information. He has also served as chair of PhRMA's public affairs section and of the National Pharmaceutical Council's User Group.
Mr. Jordan received his Master of Business Administration in marketing and finance from Columbia University and his Bachelor of Arts with concentration in psychology and mathematics from Yale University.
Organization
Chief Corporate Affairs Officer
Moderna