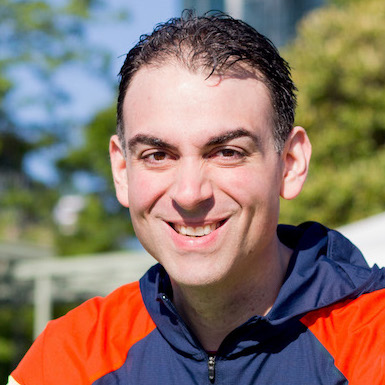 An Accredited communications executive and certified health coach and personal trainer, Mark Mohammadpour's mission is to help business leaders prioritize their health and wellness so they can reduce stress, grow in their career, and thrive. More than a decade ago, Mark started a journey that led him to lose and keep off more than 150 pounds. Through that journey, Mark has developed a practical and actionable approach to help people stay mentally and physically resilient.
Before launching Chasing the Sun Health Coaching, Mark was an executive at Weber Shandwick and Edelman, leading award-winning public relations campaigns for global brands, including Adobe, Microsoft, Samsung, and the U.S. Army.
Mark served as the PRSA Oregon Chapter president in 2016 and is the "Workplace Wellness" columnist for PRSA's Strategies & Tactics.
A proud and lifelong Portland, Oregon-metro area resident, Mark is a graduate of the University of Portland.
Organization
Founder and Owner
Chasing the Sun Health Coaching