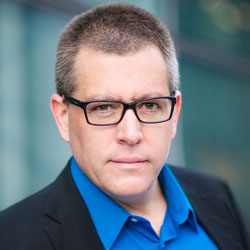 The New York Times has called Peter Shankman "a rockstar who knows everything about social media and then some." He is a 6x best selling author, 3x entrepreneur, and corporate keynote speaker, focusing on corporate culture, Neurodiversity in the workplace, customer service, and the new and emerging customer and neurodiverse economies. With three startup launches and exits under his belt, (most notably Help a Reporter Out) Peter is recognized worldwide for radically new ways of thinking about customer experience, social media, PR, marketing, advertising, company culture, and Neurodiversity. Peter is also the Futurist in Residence at Price Benowitz and BluShark Digital.
Peter's sixth book, (and his first children's book,) came out in mid-March of this year. "The Boy With the Faster Brain" is a heartwarming story about a young boy named Peter, who discovers that his ADHD brain, which was always getting him into trouble in school, is actually a super-powerful tool that he can use to achieve anything he wants - as long as he learns how to use it the right way. (And yes, it's obviously very much autobiographical.) It's the children's version of Peter's previous bestseller on ADHD, "Faster Than Normal: Turbocharge your Focus, Productivity and Success with the Secrets of the ADHD Brain" (Random House, 2017.)
In addition to his passion for helping people and companies find success, some of Peter's highlights also include:
Corporate Consultant on NDEI (Neuro/Diversity, Equity, and Inclusion) for multiple Fortune 100 companies, helping them craft and launch their NDEI global frameworks to understand and attract Neurodiverse employees, as well as create accommodating and beneficial workspaces for all employees, both neurodiverse and neurotypical

Founder of HARO - (Help A Reporter Out) which became (and still is) the industry standard platform for tens of thousands of journalists and media outlets around the world to find millions of sources on deadline. HARO was acquired just three years after launch

Founder and host of Faster than Normal - The Internet's #1 podcast on ADHD with over 300 episodes, focusing on the superpowers and gifts of having a "faster than normal brain," which has helped thousands of people all around the world realize that having a neurodiverse brain is actually a gift, not a curse

Founder of the ShankMinds Breakthrough Network, an elite mastermind of Neurodiverse thought leaders, business experts, and change makers
Peter has been a spokesperson and/or influencer for several global brands including Adobe, Huawei, Sylvania, National Car Rental, Thule, and many others.
Finally, Peter is a father, a 2x Ironman triathlete, a class B licensed skydiver, and has a pretty serious Peloton addiction. When he's not traveling around the world speaking to companies big and small, he's based in NYC, where he was born and raised, with his ten year old daughter and three-year-old dog, both of whom consistently refuse him access to his couch.
Organization
founder of HARO
HARO