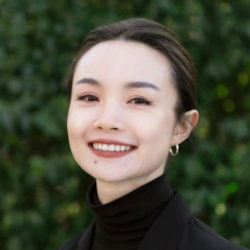 Yinnan Shen is an associate at Logos Consulting Group and a fellow at Logos Institute for Crisis Management and Executive Leadership.
Yinnan equips leaders to inspire change for good. She coaches leaders from across industries on leadership communication and effective media engagement. Yinnan also helps leaders and organizations manage choices when the stakes are high. She does that through crisis gap analysis, crisis plan drafting, crisis simulation development, and real-time crisis consultation.
In her role as a fellow, Yinnan researches and develops intellectual capital around diversity and inclusion, cross-cultural communications, and the neuroscience and psychology to leading and communicating.
Yinnan teaches Elevate Multicultural Competence: Managing and Cultivating Cultural Differences to Advantage in the professional development and leadership program at Columbia University's Fu Foundation School of Engineering and Applied Science. She has also taught at Icahn School of Medicine at Mount Sinai and the master's program in public relations and corporate communication at New York University.
With a multicultural background and bilingual capacity, Yinnan also develops and manages partnerships and business opportunities in China for Logos, including opportunities for thought leadership, teaching and speaking. In 2019, Yinnan secured the translation and publishing of the Chinese edition of Logos president Helio Fred Garcia's book, The Agony of Decision, as well as arranged a speaking tour for the author in China for 2021.
Before joining Logos, Yinnan worked at ICR, a global strategic communication advisory company, where she conducted research and media outreach, and drafted communication documents for clients. Prior to that role, she worked at the production company, Refilmery, where she managed and promoted the a monthly film screening project.
Before moving to New York, Yinnan had experience working at Mercedes-Benz Auto Finance Beijing office, Ogilvy Public Relations Beijing, and Xinhua News Agency, China's largest news organization.
Organization
Associate
Logos Consulting Group