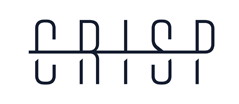 Crisp are leaders in the field of safety and crisis monitoring services. We protect users and brands from online threats by enabling brands to rapidly respond to PR crises as they happen, any time of day or night.
Crisp is trusted by the most influential brands in the world to protect their well-earned reputations online, enabling them to react and respond to all manner of PR crises fast – from media exposés to activist attacks to toxic content being posted online.
Crisp delivers more than tech or humans alone can offer. With Crisp you get industry-leading AI risk detection technology combined with an expert team of global risk analysts who operate 24/7 to protect your brand.