Navigating Washington: The inside scoop on what we are telling our clients about how to navigate 2021
February 23, 2021 04:00 p.m. – 05:00 p.m.
Non-Member

$200

Members

$40

Section Price

$0
Every new presidential administration brings change to Washington, and that change often impacts public relations clients in a variety of disciplines around the country. Now more than ever, politics and policy impact business and daily life. How can we counsel our clients in the short and long-term about navigating this new year? What factors should we consider? What resources exist to help us? What are the opportunities for us as counselors, and the pitfalls to avoid?
Join this interactive panel with three Counselors Academy Executive Committee members who work on public affairs issues day in and day out with clients both inside and outside of the Beltway. After this informative session, you'll have insight and perspective to consider in counseling your new clients – and potentially in winning new ones!
Hosted by the Counselors Academy Section. Paid registration for non-Counselors Academy members includes the live webinar and video playback for one month.
Panelists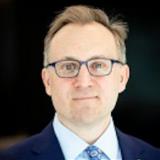 Ben Finzel is president of RENEWPR, a Washington, DC-based public affairs communications consulting firm. Ben and his team of five independent PR professionals provide advice, counsel and outreach on strategy, messaging, media and partnerships to association, corporation, non-governmental, foundation, alliance and coalition clients tackling energy, environmental and LGBTQ issues and opportunities.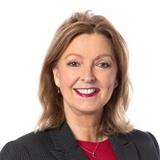 Brenda Jones Barwick worked 15 years in Washington, DC, providing media and public information and writing speeches. She served in The White House West Wing and at the U.S. State Department for Presidents Ronald Reagan and George Bush. In 2001, she founded Jones PR that has been listed five times on Inc. 5000 Fastest Growing Private Companies. Jones PR has won a Gold Lion Award at the Cannes International Festival of Creativity, a Silver Anvil and several Bronze Anvil awards. In 2020, she received the Enterprising Women of the Year Award from Enterprising Women magazine.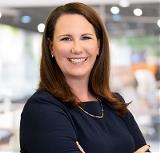 Jennifer Curley, President and CEO of Curley Company, is a business strategist, expert communicator and passionate entrepreneur. Jennifer sets the strategic direction for the agency and is hired by her clients to advance their reputation, mitigate their risks and make an impact with thought leaders in Washington D.C. With White House, Capitol Hill and PR agency experience, she is considered an expert in the people, processes and politics of Washington D.C.