Out in the Open: The Color of Code
February 25, 2021 02:00 p.m. – 03:00 p.m.
Non-Member

$200

Members

$40

Section Price

$0
Did you know most of the world runs on open source software? The web, smartphones, Amazon Echo, your car and many other high-tech products. Software development is a huge and growing field. With capabilities like Kubernetes and LINUX, open source has become the default way to build software. Think app development on steroids. Understanding how the open source community operates and the impact the projects can have on society is crucial.
In honor of Black History Month, our February program will feature three incredible Black females who work in the open source community sharing their insights, expertise and experience with the color of code. Participants will learn how open source projects are structured, how to contribute, why it's important for tech communications professionals to help create a strategy for how to promote open source projects and advocate for more diversity in tech.
Hosted by the Technology Section. Paid registration for non-Technology Section members includes the live webinar and video playback for one month.
Presenters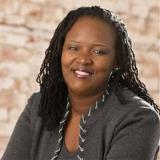 Demetris Cheatham is the Senior Director of Diversity, Inclusion and Belonging at GitHub. She is responsible for leading the company's long-term strategy across four pillars: People, Platform, Policy, and Philanthropy. Her work includes aligning diversity, inclusion and belonging to the company's global expansion, growth and business strategy, and plan for the future footprint of its workforce. Prior to joining GitHub, Demetris was the Global Diversity and Inclusion Lead for Red Hat where she was responsible for implementing the diversity and inclusion strategy for the company and its 15,000+ employees located around the world. Demetris also previously served as the Chief of Staff to the Chair Pro Tempore (Vice Chair) of the Council of the District of Columbia and the Committee on Business and Economic Development which had oversight of government agencies with a collective budget of over $2.6B.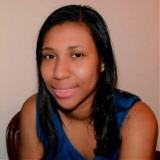 Rachel Leekin is currently a Cloud Native Field Engineer at VMware and USPTO Inventor. Previously, she was a Cloud Architect at IBM. She works with enterprises to implement their cloud native initiatives. She holds a B.A in Computer Science and currently obtaining her M.S in Computer Science from Georgia Institute of Technology. In her spare time, she's cheering for her favorite soccer team Chelsea FC and training for her Black Belt in Taekwondo.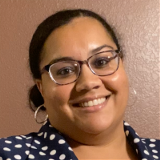 Sasha Pass is a project manager, IBM Developer & Call for Code, PMP® and culture intrapreneur. She is the driving force behind multiple global programs that encourage diversity and innovation in technology and open source. She is instrumental to the developer advocacy community and oversees initiatives like the IBM Open Source Community program and Call for Code for Racial Justice. In her spare time, she serves her local community as a volunteer first responder and serves on multiple local city boards.