Women in Sports
March 3, 2021 03:00 p.m. – 04:00 p.m.
Non-Member

$200

Members

$40

Student Members

$0

Section Price

$0
In a year where significant change is beginning to happen in the sports industry, with more women having a seat at the table, we sit down with some of those women who helped to blaze the trail for all women, changing the game forever. For decades they have been in the shadows working tirelessly, until the sound of the glass ceiling broke and the world began to take notice. Join the Entertainment & Sports Section in welcoming our panelists to discuss their journey, how they overcame stereotypes and how they leverage their positions to continue to move the needle forward.
Hosted by the Entertainment and Sports Section. Paid registration for non-Entertainment and Sports Section members includes the live webinar and video playback for one month.
Panelists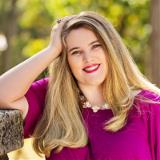 Dr. Cheryl Robinson is an international speaker, founder of Ready2Roar and Embrace the Pivot brand, Doctor of Education in Organizational Leadership and regular contributor at ForbesWomen with 14 Editors' Pick titles. She has 15 years of experience in sports & entertainment. Her career started in intercollegiate athletics. She then networked her way onto a team that managed a professional boxer, worked with professional athletes on projects off the court and had involvement with the 2014 NYNJ Super Bowl.
Melissa McGhie Proctor is the Executive Vice President and Chief Marketing Officer of the Atlanta Hawks & State Farm Arena. In this role, Proctor oversees the day-to-day operations of the club's marketing. Part of the NBA since high school, Proctor was the first "team attendant"/ ball girl for the Miami Heat organization, and in later years, returned to work for the Heat in the basketball operations division. Over her career, Proctor's professional achievements have earned her accolades from a multitude of publications and organizations. She has been recognized with Leaders and Aspire Academy's Leaders Under 40 Award; earned a mention on Atlanta Magazine's 2018 list of Women Making a Mark, and was recently selected as part of the Sports Business Journal/Daily's 2020 class of Forty Under 40. A published author, Proctor released her first book this year titled From Ball Girl to CMO.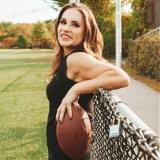 Dr. Jen Welter is a groundbreaking, barrier-busting force of nature. She is a female trailblazer, a sports pioneer, PhD, passionate leader, world-renowned speaker, entrepreneur and source of inspiration around the globe. Her relentless pursuit of individual excellence and success in challenging the status quo time and time again, fuels her current drive to help others achieve their best—in sports, health and wellness, professional pursuits and in life. Building on her remarkable career in women's football, that included 2 Gold medals with Team USA, 4 World Championships and 8 All-Star selections, Dr. Jen busted into the men's game, as the first female running back signed to a men's professional team. Blending her passion for the game with a powerful, unique communication style, she broke through the biggest boys club of all, the NFL, as the first female coach in the league and the Madden NFL 20 video game. Crystallizing her journey into a playbook for overall success, she published "Play Big, Lessons in Living Limitless from the First Woman to Coach in the NFL."
Moderator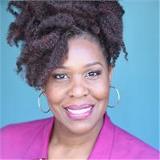 Janet A. Smith is a versatile marketing and communications professional with a truly unique combination of experience in entertainment, sports, youth, ethnic, live-event, non-profit and consumer goods industries. As Vice President of Brand Communication for the Atlanta Hawks and State Farm Arena, she meshes traditional media relations, internal and executive communications responsibilities with integrated brand planning and celebrity and influencer engagement oversight. Amplifying the brands through "off the court" activities, including Corporate Social Responsibility, Corporate Partnerships and television and film integration, she builds consensus across the organization to maximize media opportunities to tell the unique story of the brand.