So You Want to Go Independent? COVID Edition
March 12, 2021 11:30 a.m. – 01:00 p.m.
Non-Member

$200

Members

$0

Section Price

$0
Have you ever dreamed of owning your own business? Or perhaps COVID has unexpectedly forced you down the road to self-employment. Whether by choice or force, the journey to becoming an "indie" can be very rewarding. For the newly independent, it is also filled with challenges you may not have anticipated.
Join us in this interactive webinar to hear from an expanded panel of IPA members who have navigated this uncharted territory and overcome obstacles to build successful businesses. The program will feature a partial encore presentation, recorded from IPA's annual So You Want to Go Independent? (hosted in December 2020) and then a live Q&A session with the original presenters ready to answer all your burning questions.
At the conclusion of this program, you should be able to:
Determine whether going "indie" is right for you

Understand the mindset critical for success and how you can reframe your thinking to achieve it
Discover how to market yourself and keep your client pipeline full
Explore a variety of pricing methods to find the right one(s) for you
Identify a treasure trove of resources available through IPA and PRSA to help you succeed.
Moderated by Wendy Kurtz, APR, this program will feature IPA Chair Kevin Bakewell, APR, as well as other members of IPA's Executive Committee and general membership, so you will also get to meet active IPA members and learn how IPA can help you in your quest for success.
Hosted by the Independent Practitioners Alliance Section and available as a complimentary session to all PRSA members. Paid registration for nonmembers includes the live webinar and video playback for one month.
Speakers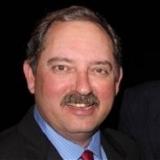 Ric Bachrach is the founder, president and CEO of Celebrity Focus, Inc., a privately owned practice specializing in connecting famous people with famous brands. The practice was established in 1987 and has been involved with the creation of more than 4,000 relationships between celebrities and corporate brands and branded organizations (including non-profits). These relationships span a wide range of applications including commercial endorsements, spokespersons for public relations initiatives, licensing agreements, promotional and public education campaigns, personal appearances, speaking engagements, and other similar applications.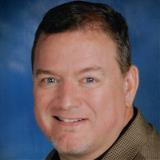 J.W. Arnold, APR, Fellow PRSA, has been an independent practitioner for 22 years. An award-winning publicist, marketer and event planner, he specializes in the arts & entertainment, nonprofit and association industries in South Florida and Washington, DC. His clients include (current and past): White House Visitor Center, White House Historical Association, National Academy of Education, The Diversity Channel, Fleet Week Port Everglades and Pride of the Americas. Recently, he launched The Consulting Life, a social media community, and the Consultant's Business Boot Camp for aspiring solopreneurs in PR, marketing and other business disciplines.
Moderator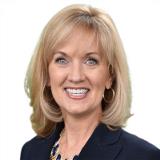 Wendy Kurtz, APR, helps executives, entrepreneurs and business professionals become published authors and get paid to speak. Billed as "the Empress of PR" by Mark Victor Hansen, co-creator of the Chicken Soup for the Soul publishing empire, Wendy has been helping individuals and organizations develop and deliver marketing and communication messages efficiently and effectively for over 30 years.

A past Chair of PRSA's Sunshine District, Wendy was honored with IPA's inaugural "Indie" Award for outstanding contributions to PRSA's national independent PR practitioners community. She is Chairman of the Orlando Regional Chamber of Commerce's Board of Advisors and an Executive Committee member of the Orlando Economic Partnership. She holds her Bachelor of Science and Master's degrees in Business Administration.
Panelists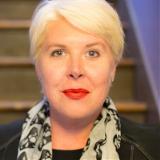 Michelle Baker is managing principal at Two Black Dogs, Inc. Michelle once owned multiple, highly successful, and nationally known restaurants, closing them in 2019 to "retire from the restaurant industry" and pay full-time attention to her first love: marketing & public relations. She launched her PR & Marketing Agency in 2017 and instantly became a highly accomplished and award-winning entrepreneur. She's got a dynamic track record of building and delivering marketing & public relations strategies that propel brands to landslide success with a focus on small business brands. She is often quoted as saying "I make big stories about small business!", having been there herself. She has been nationally recognized for her creative customer experience engagements, budget mastery, creative content strategies, team management, and educational programs. Michelle has fostered a long time working relationship with media on a local, regional, and national scale that assists media members versus adds to their already lengthy workloads, strengthening positive working relationships for story successes. She has been lucky to share stories from The Washington Post to Forbes to Food + Wine magazine and all the in-betweens. A few of Michelle's most prized awards and accomplishments are HSMAI; Silver Adrian Award, Business Journal; Businesswoman of the Year, Business Journal; 40 Under 40, and The James Beard Foundation; Best New Restaurant. Michelle has been published in too many mediums and platforms to count!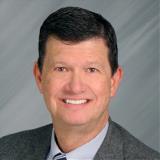 A native of St. Petersburg, Florida, Kevin Bakewell, APR, is the former Senior Vice President and Chief Public Affairs Officer for AAA - The Auto Club Group, the second largest AAA club in North America serving 10 million members in eleven states and two US Territories. He retired in January of 2019 after 45 years of service and has since transitioned into the independent practitioner space as principal of Bakewell Public Relations LLC. An accredited public relations executive, Kevin's clients include H. Lee Moffitt Cancer Center & Research Institute – US News & World Report's top ranked cancer institute in the Southeast US – where he is providing strategic communications counsel. Kevin is passionate about supporting nonprofits, and presently serves as board chair for Preserve Vision Florida and on the executive boards for Boy Scouts of America, Greater Tampa Bay Area Council and the Suncoast Safety Council.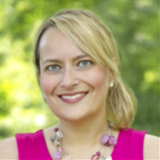 Lauren Howe is principal and founder of empHowered PR, LLC, a public relations firm providing tailored communications services focused on brand strategy, corporate social responsibility, reputation management and crisis communications for businesses and non-profit organizations. With more than 20 years of experience, Lauren has the unique ability to make strong connections with executives and business leaders to understand what drives their decisions, promote their philosophy, and use communications tools to achieve business goals. Lauren holds a master's degree in Organizational and Professional Communication, as well as a graduate certificate in Health Care Leadership Communications from Regis College. Additionally, she graduated from the University of Massachusetts at Amherst, where she majored in Journalism, and earned an associate degree from Mount Wachusett Community College. She resides in central Massachusetts with her husband, daughter, stepdaughter and canine companion, Boo Bear.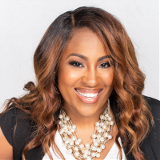 Avery H. Jones, MTA, is the creator and concept engineer of AblazePR, a multi-management public relations and event consultancy providing innovative concepts, communications strategies, event marketing and brand awareness services to elite clientele. She holds a Masters' degree in Tourism Administration with a concentration in Event and Meeting Management from George Washington University; and a Bachelor's Degree in Mass Communications with a concentration in Public Relations and a minor in business, from Virginia Commonwealth University. Avery's education and experience compelled her to build this reputable brand.
Her career flourished as a result of her passion and expertise to link Public Relations and Event Management. She has worked with organizations in entertainment, radio and network television to include media planning agencies, conference centers, and travel associations throughout the east coast. She has developed brand campaigns, event marketing techniques, social media advances, crisis communications strategies, and organized special events. Her acquired knowledge and experience in brand awareness and event management through the use of strategic communication platforms have culminated into innovative, reliable, and creative approaches for brand development.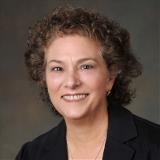 Gina Milani is the founder and principal of Milani Marketing & PR LLC, a virtual agency focused on enterprise software since 2001. In addition to PR, the firm focuses on content development, strategic content reuse, and sales enablement.

During her service on the IPA Executive Committee and as Chair, Gina implemented the monthly Indie 12/60 teleseminars that have evolved into today's webinar series complete with breakout rooms, expanded the IPA executive committee, and established the emerging sponsorship program. To feed Gina's fascination with software, innovation and PR tooling, she continues working on her passion project, www.prtoolfinder.com, an online database of PR tools listed by category to make PR tools easy to discover and evaluate.

In 2021 Gina will return to lead the sponsorship initiative of IPA and continue to work with PRSA to make PRSA's Find a Firm the first place people go to find a PR firm.