How to Work More Effectively With Legal, In and Out of Crises
June 22, 2021 01:00 p.m. – 02:00 p.m.
Non-Member

$200

Members

$40

Section Price

$0
Lawyers and communications professionals who work for the same company often appear to be on opposing teams when it comes to communications. They waste precious time and energy pushing back against each other's approaches, adding unnecessary stress and drama to situations where it's needed least.
In this session, explore the tensions that tend to arise between lawyers and communicators, gain best practices for neutralizing them, and learn how to forge more effective and collaborative relationships with in-house and outside lawyers to keep your organization's legal and reputational interests in the proper balance.

Hosted by the Health Academy Section. Paid registration for non-Health Academy Section members includes the live webinar and video playback for one month.
Presenter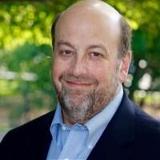 Jon Goldberg is the founder and chief reputation architect of Reputation Architects Inc., a strategic communications and reputation risk management advisory firm dedicated to building, protecting and restoring reputations in a world of evaporated trust and unprecedented stakeholder engagement.

Trained as a journalist, Jon founded Reputation Architects in 2009 after more than 25 years as an advisor to corporate and non-profit executives and boards and a senior leader at some of the world's most prominent communications firms.

Before founding Reputation Architects, Jon was partner and director of the Corporate Affairs practice of Porter Novelli. He previously served as executive vice president, general manager and national director of crisis and litigation communications at Edelman; held senior client management roles at J. Walter Thompson Company; and was manager of corporate media relations and a principal spokesperson for Prudential Financial. He is the 2021 chair of PRSA's Counselors Academy, a director at-large of PRSA-NJ and co-chair of PRSA's national Civility Task Force.