The Power of Internal Branding: How to Unite and Ignite Your Team
July 27, 2021 02:00 p.m. – 03:00 p.m.
Non-Member

$200

Members

$40

Student Members

$40

Section Price

$0
A great brand starts from within; you need a strong culture and brand belief internally so that your message is consistent externally. Fortunately, when brand becomes the focus of the company, employees have a common goal they can direct their efforts on, they have a rally cry, they understand the company's vision, and teamwork becomes second nature. In this session, we will discuss the value of building an internal brand culture, share examples of internal brand alignment, and provide action steps for igniting the team to have a greater impact on the performance of the company as a whole.
By the end of this webinar, you will:
Learn how to align both your internal and external brand.
Take away action steps for igniting your team.
Connect the dots with brand alignment and its impact on financial performance.
Hosted by the Banking and Finance Section. Paid registration for non-Banking and Finance Section members includes the live webinar and video playback for one month.
Speaker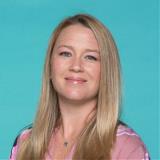 Amber Farley, executive vice president of emerging media at Financial Marketing Solutions, is a well-known and respected teacher, presenter and thought leader on branding, strategic marketing, digital marketing, emerging media and social marketing strategies for banks around the country. She teaches at national banking schools like the Stonier Graduate School of Banking, the ABA Bank Marketing School and other statewide banking institutions. Adding usability, meaning, structure, functionality and even fun to the brand experience, she helps banks reach people the new-fashioned way, right at the moment of relevance.