Strategies for Challenging Communication and Instructional Situations
August 12, 2021 03:00 p.m. – 04:00 p.m.
Non-Member

$200

Members

$40

Section Price

$0
Leading doctoral students through a Ph.D. program in leadership studies during a global pandemic was challenging. When instruction moved from in-person to live synchronous online instruction, the stress level increased substantially. Teaching and mentoring became more complicated, and embracing informed practices based on emotional intelligence and adversity quotient research provided answers. Strategies include empathetic, paired support teams, using modeling (direct instruction) to facilitate learning in the online and hybrid format, and promoting small group and one-on-one zoom meetings for instruction on metrics and research. These strategies can transfer to a work environment. Panelists will share stories from the trenches, including what worked well and what did not and future research plans. The speakers will provide best practices and strategies.
By the end of this webinar, attendees will:
Learn to maximize collaboration in a hybrid or online format.
Gain an understanding of emotional intelligence and the adversity quotient.
Discover how direct instruction and modeling that provide effective instruction in live synchronous online meetings.
Hosted by the Educators Academy Section. Paid registration for non-Educators Academy Section members includes the live webinar and video playback for one month.
Presenters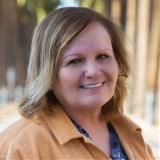 Mary Ann Pearson, APR, has more than thirty years of experience in leadership, journalism, public relations and education. Pearson worked in public relations specializing in public relations campaigns in property management, real estate and nonprofit work. Pearson has worked with the Hispanic Literacy Program, Give Big Riverside, Girl Scouts of America, PRSA Capio, Colton Joint Unified School Districts Superintendent's cabinet, International Mentoring Association and other organizations including supporting internships with the Riverside Downtown Partnership, Dr. Paul and Annie Kienel Leadership Institute fellow and PRSA as a PRSAIE Board member, Western District Board Member and Educators Academy board member.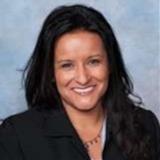 Monica O'Rourke is a kinesiologist and health education professional with over 25 years of experience in the field. She is a national speaker on health-fitness education research, promoting and advocating for healthy lifestyles. Monica's experience includes director for the Center for Maximizing Wellness at Trevecca University, director of physical education K-12, director of public relations for professional motocross and action sports athletes, and currently on the board of directors for Christian Society for Kinesiology, Leisure and Sport Studies. O'Rourke is a professor of kinesiology in the College of Health Science and Leadership Institute Ph.D. faculty fellow at California Baptist University.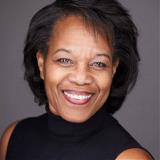 Gaynell Vanderslice, Ph.D., is an assistant professor and the Leadership Studies Program Coordinator at California Baptist University Jabs School of Business. Gaynell teaches leadership, human capital development, organizational behavior, change management, ethics and business communications. She has conducted several workshops on self-awareness, emotional intelligence and team building. Gaynell has 25+ years of management experience in the technology and service industry. In 2006 she pioneered a shared and self-leadership program that increased job satisfaction, managerial relationships and trust. She holds a Ph.D. in leadership from Alliant International University in San Diego and a Certificate of Leadership from Claremont Graduate School.