College of Fellows Officer Nominations

To lead the best, we need the best.
Since the College of Fellows was founded in 1989, PRSA has welcomed tens of thousands of members.
Just over 700 have been inducted into the College of Fellows: the "gold standard" for leadership and service in the public relations profession.
See where the College of Fellows has been in the 2022 Annual Report and where the College is headed in the 2022-2024 Strategic Plan.
Are you ready to lead our community of extraordinary leaders?
Officer Positions: Eligibility and Availability

College of Fellows Officers are elected by the membership to serve one-year terms beginning January 1, with the exception of the Chair-Elect, who moves on to serve as Chair and then as Immediate Past Chair. Officers of the College comprise the Executive Committee. This three-year commitment provides continuity and supports engagement among those who serve at the highest levels of College of Fellows leadership.
Open positions include chair-elect, vice chair, and secretary-treasurer. Each position is filled annually through the College's nomination process. All applicants – including those who are serving or have previously served as Officers – are considered as new candidates.
Officers may not succeed themselves in the same office. However, a person serving the remainder of an unexpired term may be elected to a full term in that office.
Duties and Responsibilities of College of Fellows Executive Committee
Serving on the College of Fellows Executive Committee provides unique opportunities for members to expand their leadership and service in PRSA and our profession.
In partnership with the College's committee chairs, the Executive Committee supports the College's Standards of Excellence through implementation of the College of Fellows Strategic Plan.
Serving as Secretary-Treasurer, Vice Chair and Chair-elect of the College provides unique opportunities to learn about and lead signature College programs. Those experiences are invaluable for those who ultimately serve as chair of the College.
Additionally, each year that you serve as an Officer, you have a voice and a vote in important decisions about the College and its future.
Duties and responsibilities of College of Fellows Officers can be found here.
College of Fellows Programs and Events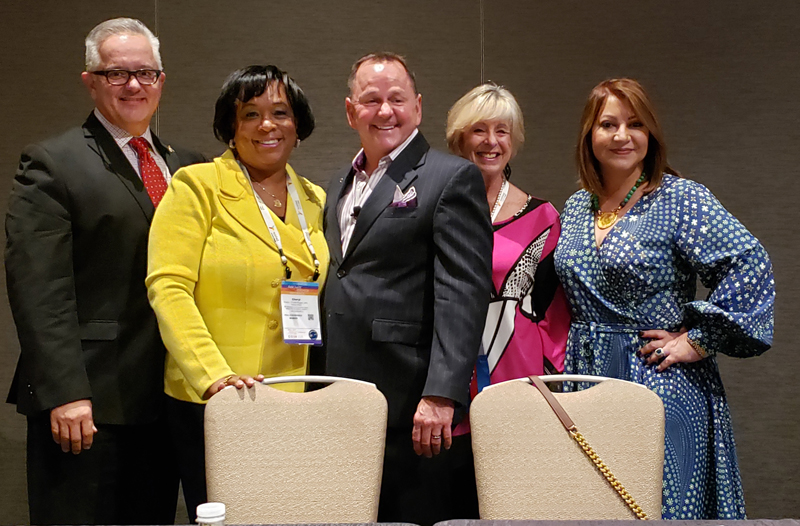 Annual highlights include the GoodFellows program, selection of the new class of PRSA Fellows, and planning for the College of Fellows Induction Celebration.
College of Fellows programs also include:
APR Marketing: advocating for accreditation and support of future Fellows
Diversity & Inclusion: supporting diversity & inclusion in the College of Fellows, PRSA and the public relations profession
Education Initiatives: supporting Fellows who are educators or wish to pursue a career in education
Mentoring: partnerships include PRSSA, PRSA's New Professionals Section and the "Aspire Higher: Future Fellows" program at colleges and universities across the country
Professional Development for members of the College
Sage Award: honoring a Fellow who has demonstrated a lifelong commitment to mentoring
Social Media
Strategic Communications
Strategic Planning
How to Apply
Applications must be submitted online by 5 p.m. EDT on Friday, June 30, 2023.
Nominations by petition must be submitted by July 31, 2023.
For questions or assistance, please contact us at fellows@prsa.org
College of Fellows Executive Committee
Recruitment Timeline
May-June
May-June

Call for applications

June
June 30

Deadline for applications and signed "Willingness to Serve" form: 5 p.m. EDT

Mid-July

Nominating Committee deliberations and recommendations

Mid-July

Invitation to active Fellows for nomination by petition

July 31

Deadline for nominations by petition: 5 pm EDT

August
August 15*

If more than one candidate has been brought forward, a ballot containing the names of all persons nominated by the Nominating Committee and anyone nominated by petition will be sent to all active members of the College.

August 22*

All ballots are due to PRSA headquarters no later than 5 pm EDT.
After the ballots are counted, calls will made to candidates.



August 23

The Nominating Committee Chair presents the slate of officers to the College of Fellows Leadership Team.



August 24

An announcement of newly-elected officers will be sent by email to all active members of the College with additional communication in the monthly College newsletter and through the College's social media channels.

October

New officers will be recognized at the College's Annual Meeting and Induction Celebration and will have the opportunity to connect with outgoing officers.
Application to Serve as an Officer of the PRSA College of Fellows in 2023
Completed applications (Willingness to Serve form, biography, candidate statement, headshot photo and letters of recommendation) must be submitted no later than 5 p.m. EDT on July 1 for consideration for the following calendar year.
Willingness to Serve Form