Counselors Academy 2021 Conference
Nashville, TN
September 19 - 21, 2021
Sunday, Sept. 19, 9 a.m.- 10 p.m. ET
---
Pre-Conference Session
9 a.m.-12 p.m.
Planning Your Pivot Elise Mitchell, APR, Fellow PRSA, founder and chairman, Mitchell Communications Group/CEO
Building and running an agency is an incredibly rewarding experience, no doubt. At some point, however, you will move on. But to do what?... That's a life-changing question every founder faces, and the answer can look quite different for everyone. It's never too early to begin thinking about what your post-agency life can look like. In fact, it can take several years to properly plan for a smooth exit from your firm. No matter where you are on your entrepreneurial journey, this workshop is designed to facilitate your thinking about that next chapter and help you begin planning for an exciting future beyond agency life. During this workshop, you will have the opportunity to:
Learn what goes into creating a successful agency exit
Clarify your passion and purpose for your next chapter
Envision what your ideal personal/professional life will look like
Consider up to three possible scenarios
Identify the important pieces that must fall into place
We will work together throughout this process – as well as in small groups – to create rich discussion among participants and maximize learning from each other.
Pre-Conference Session
12-4 p.m.
Best of Counselors Academy
Molly Eyerman, HR; Darryl Salerno, Finance; Sharon Toerek, Law
This special pre-conference session brings together a selection of some of the most highly rated speakers from past Counselors Academy conferences for a master's course on how to build and manage a stronger and more profitable agency.
Run: A look at the most critical elements of building and maintaining a profitable agency, and the key financial ratios agency leaders need to monitor to stop giving away work and maximize bottom lines.
Darryl Salerno, president, Second Quadrant Solutions

Protect: Practical advice on how to protect your agency against common, but often overlooked, legal dangers — from the clauses that belong in every client agreement to safeguarding our people, client relationships and intellectual capital.
Sharon L. Toerek, principal, Toerek Law

People: One of the most challenging aspects of running an agency can be employees and how to manage them.
Molly Eyerman, founder & CEO, Vivo Growth Partners
Pre-Conference Session
1-4 p.m.
Selling with Authority
Stephen Woessner
Now more than ever building your Authority Position within the niches you serve is critical. But to grow an audience, to have a sales funnel that nurtures prospects by being helpful and to ultimately increase revenue, you need several foundational elements in place.
Experts are afforded the highest level of confidence and trust because they have a depth of knowledge that can't be denied or easily replicated. Why wouldn't we capitalize on that, as opposed to writing generic marketing tip posts that look like every other agency's content?
Agencies are at the cusp of a huge shift, and if you take full advantage now, you're going to be tough to catch up to. You can own an authority position that will future- proof your agency.
Are you ready to be part of this next generation of breakout agencies?
Counselors 101 New Attendee Session
5-6 p.m.
Is this your first time attending the Counselors Academy Conference? If so, join us for this informal get-to-know-you session. Networking with other industry and agency leaders is the No. 1 benefit of the conference so come meet fellow newcomers and veteran attendees alike, and learn how to make the most of your conference experience!
Opening Cocktail Reception
6-7:30 p.m.
National Museum of African American Music
Join the Counselors Academy Executive Committee for a welcome reception as we hit a high note together in the lively Downtown area!
Dine-Arounds Town
7:30-9:30 p.m.
Downtown Nashville
Look for a link in the coming month to choose where you'd like to dine with fellow conference attendees. Nashville may be known for its music, but the eats are not to be missed!
Networking
9:30 p.m.-?
Westin Rooftop Bar
Not ready to call it quits? Neither are we! Twenty-seven floors high above Nashville's bustling downtown, L27 is the city's ideal place to unwind, sip and continue the fun.
Monday, Sept. 20, 8 a.m. - 10 p.m. ET
---
Registration and Exhibits
8 a.m.-5 p.m.
Opening Keynote
9-10:30 a.m.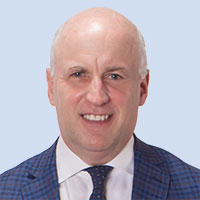 The Path to Preeminence
Glen Jackson, Co-founder of Jackson Spalding and author of "Preeminence: What It Means and How to Sustain It"
With more than 35 years in the PR industry, Glen Jackson has a few stories to tell when it comes to leadership. He will talk about the role of preeminence in our industry and why it's so relevant today. Sit back and enjoy an honest and introspective look at where our industry is headed and why our role as counselors in our field is critically important for us to continue to elevate the reputation and impact of PR.
Breakout Sessions
10:45-11:45 a.m.
Business Development / Marketing
Creating Transitional Moments in Your Agency Sales Funnel
Stephen Woessner, CEO of Predictive ROI and Host of the top-rated Onward Nation Podcast
Building off Stephen's pre-conference session on Sunday, attendees will take a deep dive into how to create "Transitional Moments" so your prospects never get stuck in the middle of your sales funnel. And how to consistently deliver helpful content in such a way that your prospects never feel like one of your prospects. You'll also review and practice implementing two lead generation strategies called "SPEAR" and "5130," which generate results and insights even if you believe your email list is stagnant or non-performing. Finally, you'll blend the takeaways from the pre-conference session with the takeaways from this breakout into a sales funnel with activities and schedule for your agency.
DEI
Put Your Foot on the Gas: A Session on the Intersectionality of Crisis PR and Equity Work
Tammy Belton-Davis, Founder & Principal, Athena Communications, LLCWe are at a unique intersection of crises in this nation, with organizations reeling from both the health pandemic and the long-term pandemic of systemic racism. As a result, many organizations are working to make their organizations more equitable and diverse. As a communications professional, you are undoubtedly well-equipped to facilitate crucial conversations with and develop compelling messaging for your clients about the need for racial equity. But many practitioners feel ill-equipped to take the next step and actually lead their clients to implement impactful and sustainable equitable practices. In this session, you will learn how to take that next step to lead your clients through the challenging, but necessary work, to achieve a more equitable and diverse society.
Breakout Sessions
12-1 p.m.
Agency Culture
How to Throw a Kickass Company Retreat (That Everyone Will Welcome in a Post-COVID Year)
Alice Chapman, Partner, MP&F; Natalie Ghidotti, CEO, Ghidotti; and YOU - there will be some great small group brainstorming involved among attendees
No matter the size of your agency, bringing your team together for a day or two (or more) of fun and professional development can infuse much-needed energy and set the tone for a successful year. Hear about best practices for a successful company retreat (even over Zoom) from three agency leaders who have planned and attended a combined many agency retreats of all sizes, then brainstorm with other session attendees to plan the perfect event that your team will talk about for years to come.
Biz Development/Marketing
How to Add an Online Course to Your Product Suite
Kami Huyse, CEO, Zoetica and Smart Social Secrets
Adding an online course to your offerings can help to boost the bottom line for your agency and keep your employees fully billed and engaged. Learn how one agency increased its bottom line by 25% in a pandemic year, and how you can do it for your own agency
Leadership
Marketing Your Agency to Attract and Retain a New Diverse Workforce
Jeff Wilson, VP of Agency Marketing & Promotion, Chair of Diversity + Inclusion Council, Padilla
Learn from a seasoned agency professional (and current PRSA Board Member) how to lead efforts in attracting and retaining a new diverse workforce. Hear tried-and-true strategies on how Padilla has transformed its workforce to reflect a much more diverse agency.
Roundtable Lunch
1:15-2:25 p.m.
Join us for a jam session with all the greats! Choose from approximately 10 tables to learn from leaders on everything from grooming a No. 2 to developing a business plan to inspiring creativity and much more.
Topics include: HR, Law, Partnering with other agencies, Grooming a No. 2, Business Growth 2022: Developing a Robust Strategy and Plan, Inspiring Creativity, Using virtual assistants, Leadership, Finance 101
Breakout Sessions
3-4 p.m.
Leadership
Issues & Questions You Never Think to Consider in the Buy/Sell Process
Bret Werner, President, MWWPR
Buying/selling an agency presents exciting opportunities for an owner and business. This presentation explores the numerous challenges and questions to consider throughout the process that most never realize until they are faced with tough decisions.
Biz Development/Marketing
$100k Lessons Learned from Launching Leveraged Revenue Streams
Shauna Nuckles, Founder of Advocation
Learn best practices alongside common pitfalls to avoid when launching a leveraged revenue stream for your agency. In this presentation, you'll shortcut your path to success in introducing a leveraged offering, many of which are counterintuitive to what it takes to run an agency. You'll also learn how to best put your team to task in developing an all-new revenue stream.
Afternoon Keynote
4:15-5:30 p.m.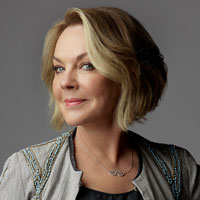 Resilience: A Fireside Chat
Gay Gaddis, Founder of T3, an innovative digital and marketing agency, and author of "Cowgirl Power"
Resiliency is about emerging from hardships, strengthened and more resourceful than before, and as the founder of the largest female-owned advertising agency in the U.S., Gay Gaddis has made resilience part of her brand. In this fireside discussion, Gay will discuss how she tackles every challenge with grit and determination, including the day she lost a $70 million account and still made a profit that year. She's smart, insightful and tells it like it is, and will share the many challenges of owning and operating a business and reinventing yourself, while persevering.
Dine arounds in Nashville
7-10 p.m.
Look for a link in the coming month to choose where you'd like to dine with fellow conference attendees. Nashville may be known for its music, but the eats are not to be missed!
Tuesday, Sept. 21, 8 a.m.-10 p.m. ET
---
Registration and exhibits
8:15 a.m.-5 p.m.
Opening Keynote
9-10:30 a.m.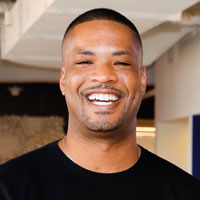 Your Authentic Self
Drew McCaskill, Global Communications, LinkedIn
Drew McCaskill doesn't believe in bringing your whole-self to work. Instead, he advocates for us all to bring our authentic self. By doing this, we're always bringing out our best asset. Drew will discuss how bringing our authentic self to our agencies also sets us up for an improved multicultural strategy, and, hence, a successful growth strategy.
Breakout Sessions
10:45-11:45 a.m.
DEI
From Talking to Taking Action and Creating Sustainable Change
LaTricia Harper Woods, Alexis Davis Smith, Ben Finzel
This interactive panel discussion will feature three DEI communications leaders addressing specific steps agency leaders should be considering in 2021 to move beyond merely talking about DEI to taking action and creating change for their agencies, clients and communities.
Biz Development/Marketing
Mind. Blown. The Eye-Opening Science of Behavioral Communication
Elizabeth Edwards
Our world has gotten so noisy, we don't pay attention the way we used to. It is so loud, in fact that many of the audiences we are retained to reach are tuning out more than they take in. As a society we are in a collective state of communication overload, and our minds are developing powerful coping mechanisms to manage the noise. But while the noise rises, human behavior and motivation science research is diving deeper into our minds and uncovering insights that rewire how we understand effective communication and audience engagement. In this eye-opening session, we will walk through the growing field of human engagement science with actionable ways leaders can use it to increase agency, team, and client results. From content creation to communication strategies, approaching communication from the perspective of engagement science offers an exciting and powerful new way for our teams to create high-conversion communication that connects to the core.
Agency Culture
Back to the Drawing Board: Evolving Your Agency's Internship Program for a New World
Mandi Kane, APR, Senior Managing Advisor, Jarrard Phillips Cate & Hancock
The challenges of the last year have forced many agencies to reimagine their internship programs. Learn how to evolve your internship program to meet the needs of your agency, and your interns, in this new landscape.
Luncheon Keynote
12-1:30 p.m.
Keynote Luncheon: "Counselors Storytelling: Hold My Beer (What Is the Biggest Thing You Have Screwed Up and What Did You Learn From It)"
Speakers: YOU and your fellow CAPRSA members
Breakout Sessions
1:45-2:45 p.m.
Leadership
Profit-Sharing, Incentives & Bonus Pay, Oh My!
Alison King, President of Media Profile
Abbie Fink, Vice President/General Manager of HMA Public Relations
moderator Darryl Salerno, Owner of Second Quadrant Solutions
Jennifer Thompson, President & CEO, Thompson & Co. Public Relations
Many agencies are looking at ways to retain their top talent via a combination of profit sharing, incentives and bonus pay. Join fellow agency owners who will discuss their programs for incentivizing team members, along with Moderator Darryl Salerno who will help us understand how to financially make it happen!
Diversity, Equity & Inclusion
Three Critical Steps in Actualizing DEI Efforts in Your Agency
Carmella Glover, President, Diversity Action Alliance
Sade Ayodele, Co-founder, Hold the Press
Championing DEI in the PR industry will take a thoughtful, innovative approach and is as much about the commitment from an organization-level as it is about inspiring and demonstrating commitment from a personal level. By role modeling positive change, both in words and in deed, leaders can accelerate the shift our field has so desperately needed for far too long
Business Development/Marketing
Vanquish the Value-Killer and Elevate Your Client Relationships
Jon Goldberg
Take your client relationships to the next level and earn a coveted seat at the C-suite table by learning how to help clients take control of the #1 killer of brand and corporate value reputation risk.
Facilitated Networking
3-4 p.m.
Closing Keynote
4:15-5:30 p.m.
Lessons Learned in Creativity from the Songwriting Process
Jodi Marr, Grammy Award-winning songwriter and producer and Professor of Commercial Songwriting at Belmont University
Grammy Award-winning songwriter and producer Jodi Marr is a storyteller with a passion for music. Her diverse background has led to countless multi-genre hits and chart-breaking singles, with legendary artists from Desmond Child to Dolly Parton, and from Ricky Martin to Kristin Chenoweth and Carole King.

Jodi has written or collaborated on several hits in the U.S, Latin and European markets, in English and Spanish, and French, and has also had several top ten hits across the globe. She also currently hold a position as Professor of Commercial Songwriting at Nashville's prestigious Belmont University (currently rated first in the U.S. for Music Business studies).

Jodi is a founding member of the Latin Songwriters Hall of Fame. She writes a popular weekly newsletter, 'From Songwriter to Star' (S2S), where she shares a practical and inspiring weekly 'how-to' guide for developing songwriters.

Closing Reception and Dinner
6:30-10 p.m.

Westin Nashville
Join us for a cocktail reception and dinner!
FULL PACKAGE

(Includes all conference sessions and meal functions, except for the dine-arounds and extra activities)

PRSA Counselors Academy Member

$1,115

PRSA Member*

$1,310

Nonmember



$1,510

DAY REGISTRATION

(Includes all sessions and meal functions offered on the day noted)
Monday (Member or Nonmember)
$825
Tuesday (Member or Nonmember)

$825

GUESTS

GUEST MEAL PACKAGE
(Includes Sunday Night Reception, Monday and Tuesday Breakfasts and Luncheons and Tuesday Reception & Dinner)
$550
Sunday Night Reception Only


$200

PRE-CONFERENCE SEMINARS

Sunday, August 19
Planning Your Pivot
(9am – 12pm) Only $200 when combined with an afternoon session
$295
The Best of Counselors Academy
(12pm – 4:30pm)
(Free for 1st time attendees)
$295
Selling with Authority
(1pm – 4pm)
$295
---
Hotel Information
For accommodations at the Westin Nashville, please click on the link or call (615) 248-2800. The special PRSA room rate is $229 per night. Due to the ongoing travel and hotel capacity uncertainties due to Covid, rooms are available on a first-come-first served basis through August 18, 2021. You are responsible for arranging your own hotel accommodations. Anyone looking to add a pre-post stay to their reservation, please call the hotel directly. CURRENTLY, THIS BLOCK IS SOLD OUT!
Additional rooms have been secured just a few blocks away at the Hyatt Centric Downtown Nashville. To book your room, please click on the link or call (615) 645-6037. The special PRSA room rate is $249 per night. Rooms are available on a first-come-first served basis through August 17, 2021.
++ Please note, only use the dedicated link or call the hotel directly for the PRSA room block. Do not accept any solicitation from an outside or third-party source. Do not share any information over the phone with someone contacting you requesting to book a room for you for the conference.
---
Covid-19 Information
PRSA continues to monitor the constantly evolving COVID-19 situation, including the status of variants, and remains focused on providing a positive and healthy environment for all Counselors Academy 2021 Conference participants.
Only people who are fully vaccinated against COVID-19 should attend the Counselors Academy 2021 Conference. All attendees will be required to show proof of vaccination or a negative PCR test for COVID-19 taken within 72 hours prior to arrival. At least one of these verification methods will be required for admittance to the Conference.
All participants will also be required to remain properly masked while indoors during all conference sessions and other activities, and to comply with all other safety guidelines that may be in place at the conference hotel, our dine-around restaurants, or other venues where Counselors gather.

Additionally, our staff team is working with the hotel to implement the most up-to-date protocols and protections. Please understand that these precautions may require changes to meeting room set-ups and capacities, seating at meals, and other arrangements. We will provide advance notice of such changes whenever possible and look forward to everyone's full cooperation and compliance with any last-minute adjustments.

Lastly, although we hope to see you, please stay home if you are feeling sick, required to quarantine, or have been in contact with someone who has COVID-19 or been exhibiting COVID-19 symptoms within two weeks of the conference. We will be flexible on the cancellation policy for these reasons.

The best way to have a successful gathering this year is to commit to keeping each other safe! Please monitor your health and use all precautions to protect everyone in our community.

Sponsors & Attendee
Roster
Friends of Counselors Academy
Attendee Roster
The attendee roster is only available to registered attendees.
Log in with your MyPRSA username and password to download it.