Counselors Academy Section has been connecting senior public relations counselors, from the leaders of established larger firms to independent practitioners, for more than 50 years.
Today, Counselors Academy continues to empower members through closely collaborative relationships, meaningful professional development and education programs, and information on best practices in public relations counseling. All of our members are passionate about offering their insights and experiences while drawing on the unique perspectives of their peers. We know that by sharing our skills, we do better work.
Nonmember Resources
*This is a sneak peek at Member Resources. Join this Section for full access.
Non-Member

$399

Members

$299

Section Price

$249
If you've recently launched your own PR consulting business — or have been thinking about it — now is the time to enlist in the Independent PR Practitioner's Business Boot Camp. This new program will offer a strategic plan and best practices setting up and successfully operating your own consulting practice. By the end of the intensive four-hour workshop, participants will have completed a basic business plan for their new company.
Due to the interactive nature of the workshop, registration is limited to 20, and participants are expected to actively participate throughout the afternoon (cameras on). Frequent breaks will be incorporated into the schedule for phone calls, messages, email, etc. Participants will receive a digital workbook and business plan template prior to beginning, along with the workshop slides.
Topics covered include:

Setting Up Your Business
Defining Your Services and Areas of Practice
Setting Rates and Managing Finances
Recruiting and Signing Clients
Proposals and Contracts
Tips from the Pros.
Hosted by the Independent Practitioners Alliance Section.
Presenter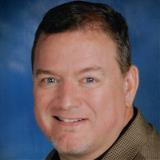 J.W. Arnold, APR, Fellow PRSA, actually enlisted in the U.S. Marine Corps to accept a job as publicist for "The President's Own" United States Marine Band. He publicized several sold out national concert tours and helped plan the band's bicentennial celebration in 1998, including performances at the White House and Kennedy Center. After his enlistment ended, Arnold founded PRDC Public Relations, offering PR, marketing and event production services in Washington, DC and, later, South Florida. His current and past clients include the White House Visitor Center, White House Historical Society, National Christmas Tree Lighting, National Academy of Education. For the past 9 years, he put his military experience to work planning Fleet Week at Port Everglades in Fort Lauderdale. A former two-time chair of PRSA's Independent Practitioners Alliance, Arnold created the annual National State of Indie Business Survey and IndieCHAT, a twice-weekly forum and community for indies across the country.