During this fully online program, you'll hear inspiring ideas for keeping your employee audience informed, engaged and entertained. Discover techniques for supporting your organization's internal communications objectives, along with the latest in communication technology.
Don't miss this chance to heat up your internal communications with proven insights from some of the industry's most successful internal communicators.
August 3
11:00 - 11:45 a.m. EDT
Cautionary Tales of IC: Overcoming Failures, Missteps and Setbacks
Join this lively discussion on failures, missteps and setbacks from three internal communicators as they share insights on what did not work for them and the lessons learned in the process.
Presenters:
Erica M. Goodwin, Internal Communication Leader, Little Rock, Ark.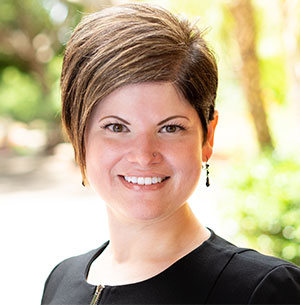 Erica recently completed a wonderful assignment as Global Communications Manager at Heifer International where she led internal communications for the economic development organization.
Inspired by Brene Brown to lean into vulnerability and be more courageous, Erica saw a need to creatively and constructively talk about failures with the aim of staying engaged in our work as internal communicators.
Elizabeth Rasberry, Global Internal Communications Leader, ABB, Atlanta, Ga.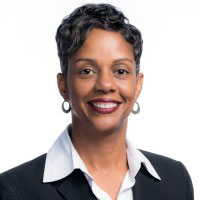 Elizabeth is responsible for internal communications for the Electrification Installation Products division at ABB. Prior to joining ABB earlier this year, Elizabeth spent seven years at Cox Communications where she was responsible for internal communications for Cox Business, the commercial services arm of Cox.
She has extensive experience delivering business storytelling through integrated communication strategies including employee communications, public relations, digital and crisis communications.
Patrick Holmes, Director of Internal Communications, University of California, Berkeley, Berkeley, Calif.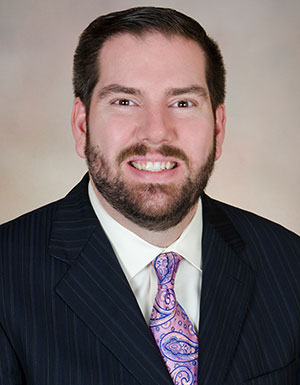 Patrick Holmes is director of internal communications for UC Berkeley. In this newly created role, Patrick is building an internal communications program from the ground up. Since joining in January 2020, one of his first challenges has been to keep Berkeley's 64,000 faculty, staff, students and affiliates informed and engaged through the COVID-19 pandemic.
Prior to joining Berkeley, Patrick worked at Oregon Health and Science University for over 10 years. Most recently, he directed internal communications for the university and hospital, which is Oregon's only academic health center and the largest employer in Portland.
Patrick earned a bachelor's degree in social science at Portland State University, with an emphasis in communications.
Lead Your Team to Victory With an Internal Communications Playbook
Documented processes ensure you and your team members always know what play is next. You'll leave this presentation motivated and prepared to create (or update) your own internal communications playbook!
Presenter:
Betsy Jorgensen, Manager, Internal Communications, Workfront, Lehi, Utah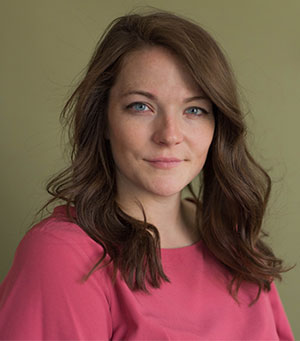 Betsy proudly leads the small but mighty internal communications team at fast-growing Utah software company Workfront. She believes in a 'people first' approach and is especially fascinated by the way internal communications intersects with human resources, employer branding, and diversity & inclusion.
You can learn more about Betsy at betsyjorgensen.com.
August 4
11:00 - 11:45 a.m. EDT
What Employees Want: It Is (And Isn't!) What You Think
You rarely have time to conduct research with your employees. On top of that, your own employees won't be totally honest with you about what they want and don't want from internal comms and their employee experience. Never fear: we've asked them for you. And what they've told us is real, raw and relevant.
By the end of this session, attendees will be able to:
Learn how to ask the right questions on an employee survey, questions that sound like a human actually wrote them.
Understand what employees want (and don't want) from internal comms, HR and leadership
Discover insights that drive stronger connections and relationships with and between your employees
Presenters:
Jason Anthoine, APR, Managing Founder, Audacity, Dunwoody, Ga.
When I was growing up, my Dad worked at a school bus factory, where he spent 35 years making school buses. And making a difference. He cared about his job and his company. He cared about his customers…the kids who'd be riding those school buses. And he cared about his employees … not just their livelihoods but their lives. He cared because he stood for things like treating people fairly and helping them be their best selves. And for making things better and doing the right thing. He was a simple foreman on a school-bus assembly line. But he embodied what we now call being an empathetic leader.

That made quite an impression on me. Because of him, for nearly 30 years, I've helped global brands like GE, Siemens, NBC Universal, Newell Brands, Mars Chocolate, InterContinental Hotels Group, British Telecom, and Cinnabon define and share their corporate stories and to transform their workplaces from tired and bored to inspired and on board.

And I do my best to be the kind of leader my Dad was.
Benjamin Ellis, CEO and Head of Product and Technology, SocialOptic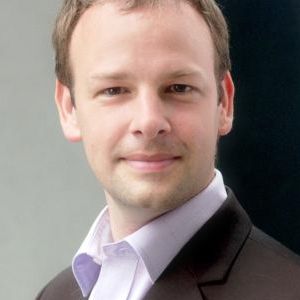 People turn to Benjamin for expertise in solving highly complex problems with data and technology. A proven track record in bringing new products and services to market, an engaging communicator, and a highly analytical mind, Benjamin always brings a new perspective and depth of analysis, identifying root causes and finding creative solutions for even the most complex and difficult problems. Benjamin is known for building teams with positive, inclusive cultures, and injecting his energy and enthusiasm."
Benjamin has worked at the cutting edge of technology and communication for over three decades, with expertise in Networks, Big Data, Machine Learning, data governance, privacy and security, organisational and perceptual psychology, and behavioural economics. Benjamin has been a consulting engineer, a product manager, a Vice President of marketing, a CMO, a CTO, a CEO and an early stage investor and "Swiss Army Knife" employee in a long series of successful US and UK-based technology companies. His efforts have taken multiple start ups from early stage to annual revenues in excess of $1 billion.
11:45 a.m. - 12 p.m. EDT
Sponsor Spotlight
Creating A Virtual Community During A Pandemic
For the past two years, Owens Corning has been transforming how they reach and engage their global workforce - from the plants to the corporate office. The introduction of OC Now has enabled them to create a virtual community and drive business initiatives forward. Learn about the strategies and campaigns they used and their next priorities.
Presenters:
Chuck Gose, Senior Strategic Advisor at SocialChorus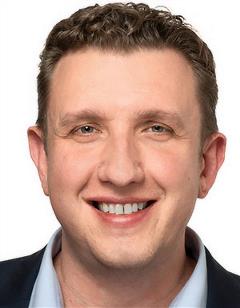 Chuck Gose, Senior Strategic Advisor at SocialChorus
Suzanne Harnett, Vice President of Corporate Affairs, Owens Corning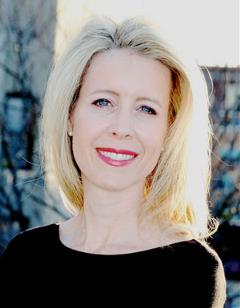 Suzanne Harnett, Vice President of Corporate Affairs, Owens Corning
How to Become Unforgettable
Let's build a personal brand that's true to you. This session is an introduction to brand magnetism and courageous storytelling.
In the 1960s, the average life span of an S&P 500 company was approximately 60 years. Today, the average lifespan of an S&P 500 company has shrunk to 18 years. What does that mean for you? The fact is, you will be less and less identified by what you do and your job title, and more identified by your point of view and industry perspective. Your personal brand will take a lead role in how you tell your story. Yet most people don't even realize they have a personal brand.
This session is aimed at helping everyone understand the importance of personal branding and how to tell their best story to those who matter. Great storytelling is a skill that directly accesses the part of our brain that is built for recall. And the principles of storytelling are the same principles behind the brands we know and love. Why couldn't those principles also be a part of your personal brand?
Join me as I share the tools required to move and inspire your employers, co-workers, staff — even yourself — with a clear, concise, and engaging personal brand story. In this session, you'll learn to transcend "brand fog" — positioning and generic messaging—and unlock the power of your personal brand story by accessing newfound freedoms, directional possibilities and a natural urgency to create.
Presenter:
Greg Monaco, Founder, Monaco Branding and Creative, Norwalk, Conn.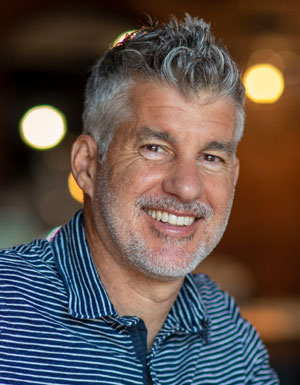 Greg believes that every great brand starts with a great story. Without a clear story that you stand by and believe in, you are rudderless — vulnerable to shifting trends, waves of gossip, the press, even tough tweets. Greg's goal is to create powerful, magnetic brands that attract customers and talent.
His current company, Monaco Branding and Creative, is committed to helping people and companies build indelible brands. Greg works with authors, entrepreneurs, executives, and recording artists to build their brand presence. He has also helped renowned organizations like the Girl Scouts of the USA, American Express, BASF and others build brand magnetism. Greg is a contributing author for Entrepreneur.com, Advertising Age, and Human Resources Executive and tours the U.S. conducting branding and storytelling workshops.
Previously, Greg was a founding partner of Monaco Lange, an independent global brand consultancy, and was a Senior Copywriter at Ogilvy helping tell stories for clients like Bulgari, AT&T Wireless, SAP and IBM to name a few. He has also enjoyed many pursuits: architectural photographer, professional soccer player, and filmmaker.
BYOBeverage Networking Session
Join your IC colleagues for the opportunity to chat about what keeps you up at night. Virtual tables will host topics like: D&I, Crisis Comms & COVID-19, Remote Workers, and designated tables for folks who are new to the IC world and those who are experiencing job changes/loss (with special support from Angee Linsey!).
Scheduled Tables:
I'm new to the IC world
I just had a job change
Crisis comms + COVID
Diversity & Inclusion
Remote Workers
General IC chitchat
August 5
11:00 - 11:45 a.m. EDT
10 Tricks Internal Communicators Can Learn From Successful Salespeople
Learn how you can adapt the top secrets salespeople use when networking, building rapport, and pitching ideas to clients to influence and win the favor of your own internal decision-makers.
Today's communicators face many challenges. They're not always given a seat at the leadership table, they need to pitch their ideas to attain budgets and resources, they must convince leaders to invest in employees, and they need buy-in and alignment across departments and functions.
Communicators must tap into their influence to successfully break through these demands, and adapt skills that take them outside the realm of what communicators are accustomed to.
International speaker and CEO of Local Wisdom Pinaki Kathiari oversees the sales function of a thriving digital agency that helps clients build and manage their communications. Becky Graebe, senior director of communication at Dynamic Signal, has developed her career assisting organizations in connecting, engaging and activating employees.
In this mind-bending 40-minute intensive, they'll share 10 top secrets that salespeople turn to when networking, building rapport and pitching ideas. These philosophies are wildly useful for anyone looking to cast a spell and influence the people around them. In this session, you'll learn how to:
Catapult your leadership presence.
Confidently pitch your ideas and solutions.
Ask for what the organization needs.
Influence decision-making.
Get to the "YES" you're looking for.
Presenters:
Pinaki Kathiari, CEO, Local Wisdom, Lambertville, N.J.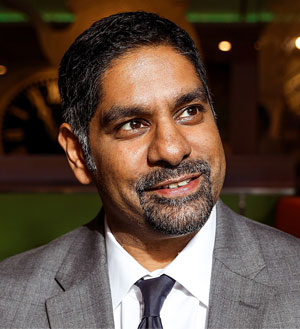 Pinaki Kathiari is the new CEO of Local Wisdom, a leader in digital communications, an international speaker on communications, and co-founder of Resource Hero.
With this level of expertise, Kathiari has taken the reigns and is positioning Local Wisdom as the agency that enables communicators to master everyday digital communications. As co-founder of Resource Hero, he has created a 5-star-rated Salesforce app aimed at helping small and large companies make the most pivotal business decisions. As a natural disruptor and innovative mind, he has created the 7 Do's and Don'ts of Co-Creation; a top-rated, mind-bending workshop and a go-to model at conferences around the globe.
At close to two decades of experience working with global Fortune companies, conglomerate interactive agencies, and startups, Kathiari has mastered skills in audience awareness and employee engagement to boost brand reputation, creativity, productivity and bottom line outcomes.
Kathiari is vigilant against standing still. In his free time, Pinaki enjoys playing video games, listening to audiobooks, DJ'ing and spending time with his family.
Becky L. Graebe, Senior Director, Communications Expert, Dynamic Signal, Raleigh, N.C.
Becky Graebe is Senior Director, Communication Expert at Dynamic Signal, the employee communication and engagement platform provider headquartered in San Bruno, Calif.
Based in Raleigh, N.C., she works with global organizations and communicators to help connect, align and engage employees in modern and meaningful ways, wherever they are and in the manner they choose. She is an advocate for empowering the workforce to reach beyond individual roles, connect to leaders and subject matter experts throughout the enterprise, and influence the organization's overall image and reputation via social employee advocacy.
Prior to Dynamic Signal, she was Director of Communications at SAS in Cary, NC, the Great Place to Work Legend where she served for more than 16 years. Her responsibilities included traditional employee communication efforts, an award-winning global intranet, executive communication, crisis communication and enterprise social networking channels.
She has also held employee communication roles at MassMutual in Charlotte, N.C., and Indianapolis, Ind. She is Programming Chair of the Employee Communications Section Executive Board for the Public Relations Society of America.
Cures for the Common Newsletter
This session will review some of the most common challenges companies face with their employee newsletters – from info overload to a lack of measurement. We'll also discuss practical and actionable solutions to ensure your newsletter hits the mark.
Picture this: It's 3:45 p.m. on Tuesday. Marcus, a product manager at your company, was in meetings from 9 a.m.-2 p.m., including a working lunch. He's finally getting into the groove of QA'ing the latest round of documentation from his team, when all of a sudden, a notification from Outlook pops up in the upper right-hand corner of his screen: yourCompany News: November Edition, if we manage to catch his attention at all, it can take up to 16 minutes for him to get re-focused after checking emails. But for internal communicators, email is often the most reliable, most measurable and most effective channel in our arsenal. So, we'd better make sure it's worth the interruption.
In this fun, informative session — filled with actionable takeaways that communicators can implement tomorrow — Jackie Berg, the Head of Research and Business Development for internal communications agency Brilliant Ink, will address the top three ailments for newsletters: information overload, design and formatting flaws, and a lack of clear measurement ... and a wealth of actionable cures for each.
Participants will learn about:
Poll and survey questions to help assess whether your content is on-target (and how to analyze it!).
Making your newsletters more appealing: from the subject lines to easy ways to add visuals to finger-friendly calls-to-action.
Understanding what opens and clicks on your emails actually mean, how to interpret the data and of course how to tell a story with it!
Join us!
Presenter:
Jackie Berg, Head of Research, Brilliant Ink, Charlotte, N.C.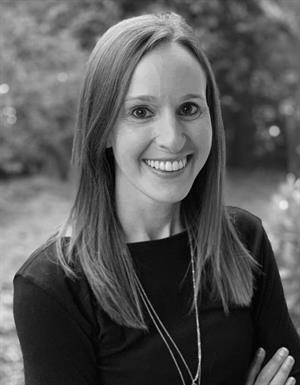 Jackie Berg is the Head of Research & Business Development at employee experience agency Brilliant Ink. After nearly a decade supporting Fortune 500 companies connect more effectively with their key audiences through the power of data, Jackie has now turned her analytical eye toward the employee experience — and she's never looked back!
August 6
11:00 - 11:45 a.m. EDT
From Order-Taker to Oracle — Embracing the Inevitable Comms Transformation
With new technology and shifts in the workplace, communications professionals must embrace change and position internal communications as a value creator for the business.
Internal Communications is in transition. With new technology, changes in the workplace, and higher expectations from employees, communications professionals are more than just content creators. They're taking on the role of strategists and trusted advisors to leadership, because employee communications is at the core of all business initiatives.
All this change means communications professionals must innovate and embrace an inevitable communications transformation, or risk becoming order-takers. What steps can communications professionals take to embrace shifts in the workforce and revolutionize their business?
Presenter:
Sonia Fiorenza, Vice President Communications & Engagement Strategies, SocialChorus, San Francisco, CA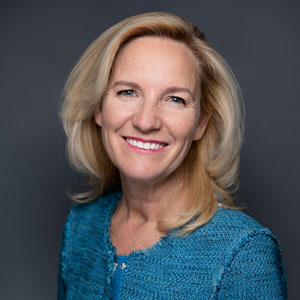 Sonia Fiorenza leads communications and engagement strategies for SocialChorus with more than 20 years of experience in Corporate Communications at Fortune 500 companies across the financial services, biotechnology, and retail industries. Prior to joining SocialChorus, Sonia spent four years at Gap Inc. leading developments in internal and external-facing digital channels as well as communications strategies to increase global employee engagement. She's passionate about internal communications and employee engagement.
Outside of work, Sonia displays a commitment to causes she's passionate about through fundraising. Sonia has completed the AVON39 — a two-day, 39-mile walk— twice, helping fund research, awareness, education and assistance for families battling breast cancer. Sonia has also completed the California Coast Classic Bicycle Tour — a 525-mile bike ride from San Francisco to Los Angeles — three times, to raise awareness and money for the Arthritis Foundation. Sonia raised more than $45k for these causes.
Building an intranet for employees is no easy task. Now imagine building an intranet for 10,000 people who don't even work for your organization.
This was the challenge facing the Port of Portland, owners and operators of Portland International Airport. How do you inform and align 10,000 people when…
They work for 75 different employers.
You don't control their salaries or their managers…just the facility they work in.
You don't have their email addresses.
They're mobile and hard to reach.
You can't easily control intranet access or use password protections.
But the urgency of the coronavirus pandemic and the importance of getting out timely information helped the Port dump the monthly, old school, printed airport newsletter and build out a new, accessible website (technically two of them) in record time. Want a sneak preview? See the site now at flypdx.com/employees.
Presenter:
Lise Harwin, APR Employee Communications Manager, Portland, Ore.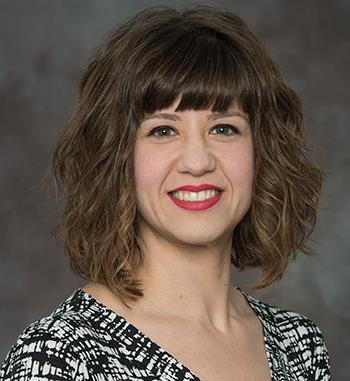 For 17 years, Lise Harwin made a career in media relations — pitching organizational stories ranging from life-saving at a Level 1 trauma hospital to life-affirming at the American Red Cross to life-changing in higher education. Now she's turned her corporate raconteuring and social media savvy inward, transitioning to employee engagement and communication for the Port of Portland and PDX, America's Best Airport.
Lise most recently served as VP of Communications for PRSA's Employee Communications section and has presented several times at the section's annual Connect conference. She also is an assembly delegate for the PRSA Oregon chapter.
How to Find and Build Your Enterprise Social Muscles
Want to activate your enterprise social network? Simply turning it on is not a recipe for success. Learn why finding and using enterprise social muscles is about the right mindset and helping people to learn a new social way of working.
As the demand from society for greater transparency and openness in organizations continues to grow, being socially engaged is a critical skill to stay ahead in the digital age — for communicators and the organizations they serve. Enterprise social technologies provide an opportunity for communicators to lead the effort to build social capability inside their organizations and to reinvent their roles and broaden the conversation beyond communications to a discussion about the business challenges facing their organizations. But simply turning on enterprise social technology is not a recipe for instant success.
It's just the start of the effort to embed social as a natural way of working in organizations. Like weight training in the gym, building enterprise social muscle requires a long-term commitment before you'll see results. Rita Zonius will share her insights and practical steps communicators can take to help their organizations find their enterprise social muscles and deliver real business value through a social way of working. You'll walk through Rita's "Social Business Cycle" model from the point of initial connection to full-blown activation of enterprise social. In the process, you'll learn that no matter how far we think we've come in the digital age, finding and using enterprise social muscles is about a mindset and behavior shift — not technology.
Presenter:
Rita Zonius, SCMP Director, The Enterprise Social Engineer, Essendon, Australia
Rita is an experienced corporate communications professional and Director of The Enterprise Social Engineer, a consultancy hell-bent on helping organisations be the most collaborative they can be. Just like an engineer, she enjoys getting under the hood in organisations to get new enterprise social initiatives up and running or work out ways to kick-start stalled enterprise social networks (ESN). Before starting up her business, Rita led the Internal Digital Communications team at one of Australia's largest financial services organisations, Australia and New Zealand Banking Group (ANZ).
Her work in introducing ANZ's first ESN has achieved global acclaim as a 'textbook' example of building social capability in a way that has delivered real business value for the organisation and its people. Rita is co-host of #ESNchat on Twitter and enjoys writing and talking about all things social. When she's not helping organisations find enterprise social muscles, she's a Bodypump instructor, coaching people to build strength through weight training. She's also a Strategic Communication Management Professional™ certificant and a Certified Organisation Coach (IECL Level 1).
August 7
11:00 - 11:45 a.m. EDT
Build Your Employer Brand With an Ambassador Program to Drive Engagement
Implement a brand ambassador program to help staff effectively navigate and embrace change, and communicate significant changes impacting your organization's culture
In 2016, Dayton Children's launched a new brand identity after nearly 50 years with the same mark. The problem we were trying to solve? Our brand position was not aligned to our brand aspiration among fierce competition (Dayton Children's is located between two top 10 children's hospitals), we had an inconsistent, clutter brand identity and employees were not as strong advocates for our brand as we desired. We implemented a brand ambassador program as a grassroots effort to strengthen brand perception, infiltrate enthusiasm and champion change. Our approach was to start with leadership (from the top-down).
We used leaders to recommend team members and on-boarded the team with a retreat to do a "deep dive" into the "why" of the changes and how they could help get their co-workers on board with the changes. The impact they had on change? They helped identify outdated branded materials, helped with sales for new uniforms and logowear (all new since we had a new logo), helped provide tours to the new patient tower and became a "key communicators group" around issues happening within the hospital. After two years, our brand perception, likelihood to recommend and brand equity score all increased dramatically among staff.
Presenters:
Kristen Bowser, APR, Corporate Communications Director, Dayton Children's, Springboro, Ohio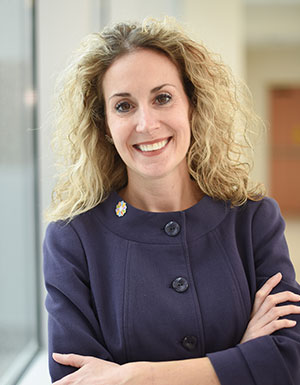 Kristen Bowser, APR, is the corporate communications director at Dayton Children's Hospital. She is responsible for all aspects of corporate internal communications aimed at building Dayton Children's internal brand and employee engagement. She provides strategic communication counsel for all communications to employees and hospital leaders with goals related to employee attitudes toward our organization in terms of pride and willingness to recommend for care.
Kristen oversees all internal communication forums including leadership presentations, managing the hospital's intranet, running town hall sessions for the CEO, and overseeing the hospital's magazine for staff. She has a bachelor's in journalism from Bowling Green State University and a master's in communication from the University of Dayton. She is the mother to four tiny humans, runs marathons and is waiting for the day when the Bengals make it to the super bowl.

Kelly Kavanaugh, Vice President of Marketing and Chief Strategy Officer, Dayton Children's Hospital, Dayton, Ohio
Kelly Kavanaugh oversees the strategic planning process for the hospital as well as the strategic planning of service lines. In addition to strategy, she also oversees business and network development as well as the hospital's nationally recognized corporate communications and marketing efforts. Kelly led the hospital's rebranding initiative which proceeded the opening of the new patient tower in 2017 and has resulted in an increase in brand equity among consumers, community physicians and employees.
Further, she was instrumental in the consumer research that led to the expansion of the hospital's south campus to include an ED, specialty care center and outpatient surgery center which has driven market share growth in the hospital's critical southern market. Kelly joined Dayton Children's in 2010 as the director of marketing and communications. Previously she was a vice president at Reynolds and Reynolds and has more than 30 years of experience in strategic planning, brand management, market segmentation and customer relationship management. She has a bachelor's of arts from the Ohio State University and a master's from Wright State University.
High-Impact Employee Engagement Through Gamification and Pop Culture
Employees respond to engagement tactics at work that mirror their preferred channels and relevant experiences outside of work. Explore how blending gamification with timely pop culture experiences can effectively impact behaviors around critical topics.
Employees expect and respond to engagement at work that mirrors their experiences outside of work. Immersive, responsive communications are becoming requirements for successfully evolving internal mindsets and behaviors. This means traditional tactics – such as newsletters, breakroom bulletins, posters – aren't as effective as they used to be in communicating essential information, policies or culture. Eli Lilly and Company needed its workforce to understand that all employees are active contributors to information security and must be vigilant in practicing secure behaviors, but they knew "just another training" wasn't enough to engage employees and drive behavior change.
In this session, presenters will explore how blending innovative gamification tactics and timely pop culture experiences can be highly successful in evolving behaviors, even – and especially – around serious topics that might once have been addressed with a stern warning or classroom training. Escape rooms, pop-up shop retail experiences, and digital leaderboards are all resources in the internal communicators' toolbox to meaningfully engage employees. Participants will learn how an immersive escape room experience exceeded internal expectations.
Sonja Popp-Stahly, APR, Fellow PRSA, Information Security Communications Lead, Eli Lilly and Company, Indianapolis, Ind.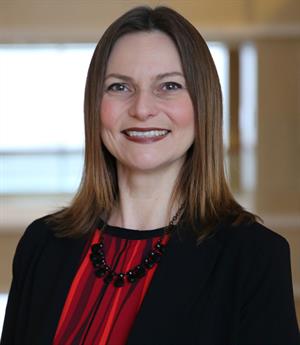 Sonja Popp-Stahly, APR, Fellow PRSA, works in Information Security Education & Development at Eli Lilly and Company, a global pharmaceutical company with 34,000 employees. She leads communications for Lilly's Information Security team, including workforce awareness initiatives to help prevent the loss, theft or inadvertent disclosure of confidential information. During her 13 years at Lilly, she also has held positions leading social media and product communications.
Sonja's 27-year career spans agency and corporate communications positions in New York City and Indianapolis, working with brands including Procter & Gamble, Sara Lee, Hanes, Nabisco and Nestle. Her background includes strategic planning, consumer marketing, media relations, social media, internal communications, change management and issues management.
An active member of PRSA, Sonja has served two terms on the PRSA National Board of Directors. She has served on the PRSA Health Academy Executive Committee and the PRSA Hoosier Chapter Board of Directors, among many other leadership positions. A PRSA Silver Anvil award winner, she is a past President of the PRSA Hoosier chapter.
Stacy Sarault, Vice President, Borshoff, Indianapolis, Ind.
Stacy Sarault has big ideas, enthusiasm and strategic thinking; all packed into one powerhouse professional who stands just 4 feet, 11 inches tall. Stacy has more than 20 years of experience as a marketing communications professional with extensive knowledge in developing and implementing integrated, strategic branding campaigns and marketing communications plans, including internal campaigns to support major change management initiatives for global corporate clients.
Prior to joining Borshoff, Stacy managed brand launch campaigns, developed multi-tiered public relations programs and executed events at global conferences for clients in diverse industries ranging from aviation and aerospace to education and economic development. Stacy is results driven with a natural ability to assess issues, pinpoint strategy and deliver effective marketing communications tactics. She also has a talent for taking highly technical information and breaking it down into concise and comprehensible message points.
Stacy graduated with honors from Purdue University with a bachelor of arts in communication with a triple minor in management, Spanish and psychology.