Independent Practitioners Alliance Section
The Independent Practitioners Alliance (IPA) Section is made up of more than 300 small business owners and freelance public relations and communication practitioners.

This Section helps its members grow their businesses by providing best practices, strategies and support. This is done through networking, seminars, webinars, in-person events, resources, and an online community.
IPA 6th Annual VirtuCon: The Business of the Business
Wednesday, Sept. 28, 2022, Noon – 4:30 p.m. (Eastern)
Join us as we celebrate the 6th anniversary of our annual IPA VirtuCon. Founded as a virtual event long before the COVID-19 pandemic made virtual the norm, VirtuCon was designed specifically for the busy indie!
Participants will spend the afternoon exploring "the business of the business" – working ON the business instead of IN it. You'll hear first hand from experts who can answer your questions and allay your fears about running your own indie practice. Stay tuned for more exciting details.
Avery Jones, IPA Section member, describes how belonging to this Section has helped her.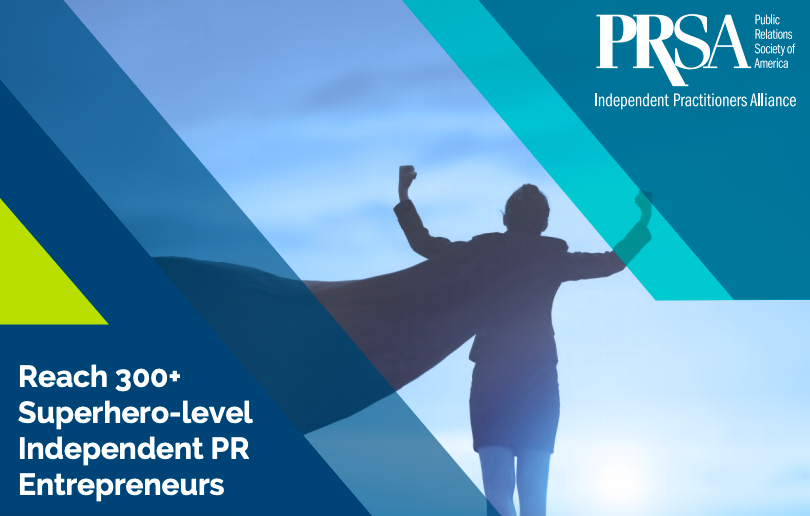 Checkout the IPA Sponsorship Kit and place your product or service not only in front of these professionals, but also their clients to whom IPA members can refer your company