Independent Practitioners Alliance Section
The Independent Practitioners Alliance (IPA) Section is made up of more than 200 small business owners and freelance public relations and communication practitioners.

This Section helps its members grow their businesses by providing best practices, strategies and support. This is done through networking, seminars, webinars, in-person events, resources, and an online community.
Read a Welcome Letter from the IPA Chair
Nonmember Resources
*This is a sneak peek at Member Resources. Join this Section for full access.
It's In the Contract! Subcontracting and the Independent Practitioner

Feb 26, 2020 2:00 p.m. – 3:00 p.m.

Many indies subcontract work OUT to others, while some subcontract work FROM larger agencies. Last year, the IPA National State of Indie Business Survey delved into this topic with a new section of more than 30 questions designed to learn more about the business issues surrounding subcontracting services. Join us on Feb. 26, as the creator of the survey and former IPA chair J.W. Arnold, APR, Fellow PRSA, discusses the methodology and results of this groundbreaking study. Among the insights:

Branding and Lead Generation

Mar 25, 2020 2:00 p.m. – 3:00 p.m.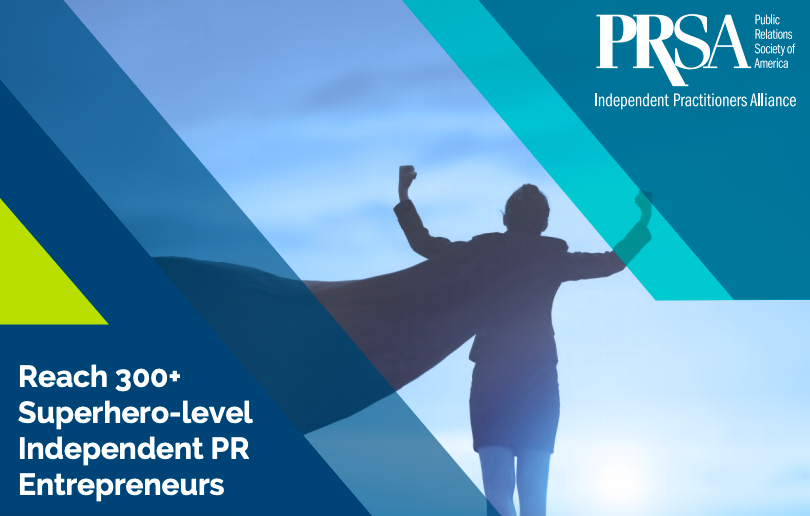 Checkout the IPA Sponsorship Kit and place your product or service not only in front of these professionals, but also their clients to whom IPA members can refer your company