New Professionals Digital Summit:
Building Reputation & Branding Yourself
Oct. 6-7, 2021 | 4-7 p.m. EDT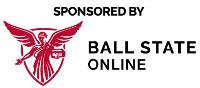 Navigating the public relations industry as a new professional can be difficult, but we're here to help!
The PRSA New Professionals Summit is coming to you online Oct. 6-7, 2021. Register now to garner insights from some of the top public relations professionals in the U.S. in this two-day virtual event.
Learn about technical PR skills like reputation management.
Uncover what PR firms and practitioners are looking for in a new professional.
Discover how to build your own personal brand on social networks like TikTok.
Enjoy a happy hour where you can mingle and develop relationships with other new professionals.
2021 Registration Rates
| | |
| --- | --- |
| New Pros Section Member | $50 |
| PRSA Member | $75 |
| Nonmember | $85 |
| PRSSA Student Rate | $40 |
A message from Ben & Jerry's PR Director
Sean Greenwood
Building Reputation: Perfecting PR Technical Skills
Wednesday, Oct. 6, 4-6 p.m. EDT
---
Session One
Your Reputation Is the Core of Your Business
Denise Blackburn-Gay, APR, Fellow PRSA, President & CEO/Founder, Marketing Strategies Inc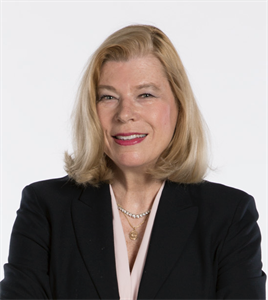 Denise Blackburn-Gay has been employed in the field of public relations for the last 30 years serving as a college professor and corporate executive before opening her firm, Marketing Strategies, Inc.

She is one of 350 members of the Public Relations Society of America's prestigious College of Fellows, a distinction bestowed on only about one percent of PRSA members. She is among the 46 accredited (APR) professionals, and one of only two experts certified in Crisis Communication and Reputation Management in the State of South Carolina. In 2009, she earned distinction as the first female to be elected President of one of the country's oldest and most credible advertising trade associations, MCAN. In early 2018, she became South Carolina's first woman to be inducted into membership in the Organization of American Women in PR.
Denise has served on the Business Advisory Boards of Horry-Georgetown Technical College and the University of Florida and serves on the Board of Directors of many local civic organizations. She is a member of the Rotary Club of Myrtle Beach and is a Paul Harris Fellow.
Keynote Address
Silence Is Not an Option: Using PR for Corporate Good
Sean Greenwood, PR Director, Ben & Jerry's
Beginning in 1988, Sean has first-hand experience of the triumphs and tribulations over his three decades plus with Ben & Jerry's. His title - Grand Poobah of PR - has been earned one scoop at a time. Along the way he has taken a serious interest in sharing the Ben & Jerry's story and mission, namely, that businesses can thrive when they lead with their values and consider more than simply making a profit.
In his PR position, Sean has created programs, flavors, and managed relationships working with the likes of Sir Elton John, the band FUN, Ziggy Marley, Stephen Colbert, Nike, and more. Sean provided communication strategy for the company's global climate "Save Our Swirled" initiative and the Democracy is In Your Hands campaign highlighting systemic racism, implicit bias and voter suppression featuring a flavor called "EmpowerMint." The same campaign led to the company's support for the Black Lives Matter movement. Sean quarterbacked the launch of The Tonight Dough starring Jimmy Fallon on the Tonight Show. In early 2020 he co-hosted – alongside comedienne Michelle Buteau - the launch event for Ben & Jerry's new partnership and flavor with Netflix, called "Netflix & Chilll'd." He led media communications for the company's "We Must Dismantle White Supremacy" statement in response to George Floyd's murder. Most recently he led the launch of the 7-flavor ganache Topped line and worked with Fallon and Colbert on launching Non-Dairy, vegan certified versions of their top 10 flavors.
In his Poobah work Sean serves as Director of Public Relations and Communications at Ben & Jerry's headquarters in Vermont consistently resulting in billions of annual earned impressions. The Gonzaga Master's graduate often can be found loafing near the Research & Development lab volunteering as a taste tester, all the while, enjoying the company benefit of three free pints of ice cream per day. His favorite flavor is Cherry Garcia.
Networking in Public Relations: Building a Desirable Personal Brand
Thursday, Oct. 7, 4-7 p.m. EDT
---
Session One
Using Social Media to Build a Personal Brand

Ryan Goodman, founder & CEO of BeefRunner.com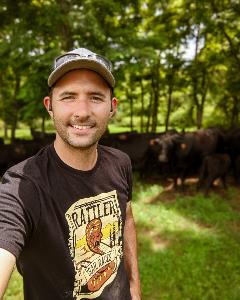 Ryan Goodman is a leading voice in agriculture advocacy and communications. Having led national advocacy programs with upwards of 20,000 participants and building his own online brands, he uses his experiences to empower others in the agriculture community to share their stories and connect with diverse audiences through advocacy efforts.

Ryan is a proud alumnus of Oklahoma State University and has been recognized as Advocate of the Year and a Top 10 Industry Leader under 40 by several agriculture organizations. His work has appeared in several industry publications and international outlets such as NPR and CNN, sharing the stories of farmers and ranchers with audiences beyond agriculture.

When not on the road or in the pasture working with cattle, Ryan can often be found in the mountains trail running, completing ultramarathons, and enjoying a good steak at the center of his plate. Ryan lives in southwest Virginia where he raises cattle with his partner, Aaron, and can be found online as @BeefRunner.
BeefRunner.com | @BeefRunner

Keynote Address
Mingle, Mix, Cast the Net: How to Build a Network
Jane Dvorak, APR, Fellow PRSA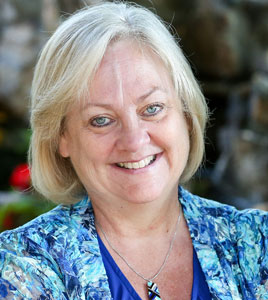 Jane Dvorak, APR, Fellow PRSA, owner and president of JKD & Company, Inc., served as the 2017 PRSA National Chair. She has been a public relations practitioner 38 years and coins herself a "consultalancer©." Her skills span organizational imaging and key messaging to crisis communications and strategic planning. She has a 13-stair commute to JKD headquarters where she's worked with a variety of clients and implemented campaigns with energy, creativity and impact.
She is 90mph fun! She is a "from the trenches" storyteller. She is the "!" in Jane!
Jane has been honored with several awards, but holds her two Silver Anvils and her Mentor of the Year Award with the highest esteem. Jane was a 2016 inductee into the Colorado State University Media Hall of Fame by the Department of Journalism and Media Communication, where she is an alum. She is an APR and was inducted into the PRSA College of Fellows in 2010. You can join the #CJRevolution, Jane's hashtag, promoting laughter and living fully. She believes when you laugh, you learn.
Twitter: @Jkdjane
Virtual Happy Hour
6-7 p.m.