Public Affairs and Government 2022 Summit
June 8-10, 2022
St. Louis, Missouri
Be a part of the big annual PRSA event: Public Affairs and Government (PAG) Summit, an event with outstanding networking opportunities and targeted Public Affairs and Government communications programming. This year, we are thrilled to announce this year's summit will take place in St. Louis, MO.
The Public Affairs and Government Summit will feature three days of professional development, idea interaction and networking among those whose talents are in high demand at the nexus of public policy, community safety and protection, crisis communications, and environmental concerns. The Summit will address the multi-disciplinary interests of public affairs professionals and provide access to valuable resources for communicators who hold public affairs roles in the private and NGO sectors as well as communicators with key roles in local, state and national governing bodies and the military.
Keynote Speaker
David Hira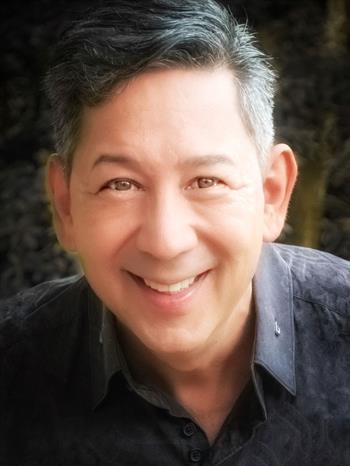 David Hira is an "audience engagement specialist" who has connected thousands of children of our fallen military heroes to The Gary Sinise Foundation and its sponsors, connected American Airlines to WWII vets at Pearl Harbor for the 80th anniversary of the bombing of Pearl Harbor, and connected the widows and children of our fallen police nationwide as the closing speaker for National Police Week in Washington D.C.
As a professional entertainer, speaker and magician, David has entertained at The White House (twice), at the home of Bill and Melinda Gates and at such places as Caesars Palace. David proves that nothing is impossible and what people do matters.
David resides in beautiful Costa Rica and travels as an agent of positive change for people and organizations worldwide. You will laugh, be amazed, and be fully reminded that what you do matters.
REGISTRATION OPTIONS
Saver
(by May 16)
Standard
(after May 16)
PRSA PAG Section Member (Full Conference)
$699
$799
PRSA Member* (Full Conference)
$759
$859
Nonmember (Full Conference)
$949
$1049
Day Registration (Thursday Only)
$400
$500
OPTIONAL SESSION

Pre-Conference Session Standing Up a Joint Information Center Under the National Incident Management System
Wednesday June 8, 8am – 4pm
$159
$159
Wednesday, June 8

Pre-Con
8 a.m.–4 p.m.

Registration
11 a.m.–5 p.m.

Welcome Reception
Marriott St. Louis Airport Hotel
5–8 p.m.
Note: For the in-person categories, all times will be on Central Standard Time (CST).
The entire agenda is subject to change.
Thursday, June 9

Registration
7 a.m.–5 p.m.

Breakfast & Pre- PAG/PRSSA
Coffee Networking Session
7:30–8:30 a.m.

Welcome Day 2
PAG Summit Planning Team & PAG Chair Address
8:45–9:15 a.m.
Policy Communications:
How to Develop, Organize, Strategize, and Advocate Legislation
9:15 – 9:55 a.m.

Theresa Hebert, Quorum

Policymakers shouldn't just hear from your organization when you need something from them, like asking them to vote a certain way, sponsor a bill, or take a meeting. Instead, you should be building a brand reputation with them all year round. To do this, build a policy reputation calendar that keeps your organization, and its issues top of mind year-round.

In this session, attendees will learn the importance of communicating with policymakers year-round – formulating relationships. Developing a proactive communication strategy for the year can help you map out the legislative vision. Finally, introducing the concept of a Policy Reputation Calendar - a policy reputation calendar is a message mapping strategy that proactively determines one topic per month to highlight the work your organization is doing, the key message about that topic, which stakeholders should hear about it, and what channels you're going to use.
A New Frontier for Government Communications:
Cannabis
10-10:45 a.m.
Toni-Anne Blake, New Jersey Cannabis Regulatory Commission
As states begin to legalize, there is new terrain to map that must consider regulations from municipal to federal, health and safety, controversy, and political maneuvering. Everything about this communication is new – even the language. Communicators will have to navigate around federal regulations, internet blocks, political winds to deliver messages to stakeholders with sometimes conflicting interests.
In this session, attendees will learn the following objectives:
Assessing the landscape
Developing messaging
Choosing and using channels
Developing partners
Keynote Address and Q&A
11 a.m.-12 p.m.
David Hira
Professional entertainer, speaker and magician
PRSA 2022 National Chair Video Address
1-1:15 p.m.
Felicia Blow, APR, PhD, Chair
Associate Vice President for Development Hampton University Hampton, Virginia
Digital Accessibility:
The Best Practices & Understanding the Challenges
1:30-2:15 p.m.
Hannah Bourgeois, Conceptual Communications
Digital accessibility, also known as inclusive design, extends far beyond a website interface. In recent years, digital accessibility has extended into the social media landscape, requiring digital marketers to ensure accessibility is now not only built into websites but into social content as well. Without accessibility measures in place, you miss out on connecting with your full potential audience. By incorporating digital media accessibility practices into your content strategy, it ensures content across all platforms remains accessible for all users, regardless of ability.
In this interactive workshop, attendees will learn fundamental considerations for a content strategy that effectively addresses the needs of all individuals, including the hard of hearing and visually impaired communities, and those who live with cognitive functioning and mobility impairments. Attendees will take away tips and tricks that can be implemented immediately into their agency's digital strategy, by addressing written, audio, and visual content. Tap into your inner social ambassador.
Diversity, Equity and Inclusion:
The Creation and Maintenance of a DEI Plan from Total Scratch
2:30 - 3:15 p.m.
Rick Callender and Rachael Gibson, Valley Water
Embracing diversity, equity and inclusion (DEI) has never been more important locally and nationally, internally and externally, than right now. But where does an organization with no DEI program start? How does an organization get management buy-in for the program? How do organizations with fledgling programs continue to grow them, and implement DEI initiatives successfully across the organization?

In this session, attendees through a comprehensive case study, will learn the best practices of starting, funding, and implementing a DEI program at Silicon Valley's largest water utility, Valley Water. Gain valuable insights and learn about specific tools and proven approaches that will help them establish and maintain a DEI program for their organizations. Attendees will leave armed with an actionable plan and framework that can be utilized in both public and private sectors, to achieve DEI success for an organization and the communities it serves.
A Wicked Problem:
Consumer Research Helps Build the Foundation for Data Driven Earthquake Insurance Communications
3:30 - 4:15 p.m.
Lori Croy, MO Department of Commerce and Insurance
Lisa Groshong, PhD, NAIC
Missouri is the third largest market for earthquake insurance among the states, exceeded only by California and Washington. Yet, few Missourians are aware of the state's major natural hazard risk and even fewer have earthquake insurance. This presents a "wicked problem." This problem led to a collaboration between the NAIC, the Missouri DCI and the University of Missouri's Disaster and Community Crisis Center to research what Missourians do and don't understand about earthquake risks and earthquake insurance. The results of this research have led to data-driven communications intended to drive consumer awareness and action.
In this session, participants will learn about how consumer research helps us fill in knowledge gaps to provide more targeted and effective communications. They will also obtain insight on techniques used to research and measure communications. Attendees obtain input on how to build communication assets that are designed to be modular and shareable across multiple states, agencies and platforms. Finally, participants will learn the importance of research and results to guide communication decisions - we don't always know the answers if we don't ask the questions
The Community Model:
A PR Tool to Build a Community of Common Interest
4:30 - 5:15 p.m.
Michael Grimaldi, KC Water
The Community Model is a framework and a tool to advance the vision, mission, and values of any organization -- including governmental agencies and public utilities – by building a community of common interest around a product, service or idea.
In this session, attendees will learn how the five-point Community Model can coalesce a sense of community and help achieve objectives both by finding common ground around potentially contentious issues and by serving the needs and wants of diverse communities. Concrete examples from a recent sewer bond authorization election and other applications included.The 5-step Community Model
Geography
Shared Values
Defining Moments
Shared Language
Leadership
Networking Happy Hour
5:15–7 p.m.

Explore St. Louis
7:30–10 p.m
Note: For the in-person categories, all times will be on Central Standard Time (CST).
The entire agenda is subject to change.
Friday, June 10, 2022
Registration
7–11 a.m.

Breakfast
7:30–8:30 a.m.
Welcome Day 3
8:45-8:50 a.m.
Mental Health/Wellness Session Featuring Missouri Dept. of Mental Health
8:50-9:15 a.m.

The View From the Other Side:
A Government Communicator Becomes an Elected Official
9:20-9:55 a.m.
Jennifer Glover Konfrst, APR, Drake University
What is it like for a communicator who has staffed government principals to become the principal? What value is there in having a communications professional in public office? What's it like to go from advising to being advised? How different is it when someone goes from behind the scenes to in front? These questions and more will be discussed from the unique perspective of a former government communications professional who is now in elected office.
In this session, through a combination of real-life case studies and 5 key observations, participants will be able to have an unvarnished look at how the work we do as communicators - particularly those of us in advisory roles - is seen from the other side. Participants will practice message delivery and counsel with unique and honest perspectives from the recipient of such counsel. Gain perspective from a legislative leader on the increasingly divisive world of partisan politics - as well as examining ways to find common ground again.
Helping Government Communicators Improve the Citizen Experience and Agency Mission Delivery
10-10:45 a.m.
Mike Maiorana, Persado Inc
Improving citizen experience (CX) is a government-wide imperative. The Customer Experience Executive Order on Transforming Federal CX & Service Delivery to Rebuild Trust in Government has placed even further emphasis on creating a great customer experience across all levels of government. In this presentation, attendees will:
1. Learn strategies of how to use the President's Management Agenda and Executive Orders to help transform government communications.
2. Learn how communications content can be created, and optimized to maximize citizen trust and engagement using data science and artificial intelligence (AI).
PRSA-PAG Presents:
The LLoyd B. Dennis Panel - A Call to Serve
11-11:45 a.m.
Panelists: Robert Hastings, APR+M, Lauri-Ellen Smith, APR
Moderator: Dr. Joseph V. Trahan, III, APR, Fellow PRSA
The iconic Lloyd B. Dennis knew the importance of serving the community. Throughout his career, he made it his mission to promote truth, demonstrate high standards of integrity in business dealings, and help effect positive change across the public and industry sectors. Now as we enter a new era of public affairs and communications, the spirit of serving more than ever must resonate in all government practitioners.
In this session, four former winners discuss the impact of winning the Lloyd B. Dennis Award, the connection between Lloyd B. Dennis and serving, why government PR pros must carry the legacy of Lloyd B. Dennis through honesty, and how the sector can generate real change through policy and service. Our panel will also offer tips on how they amplify communications across mediums and generate ethical messaging to connect with audiences.
Your Story Matters:
How to Build an Effective Key Messaging Campaign to Promote How and Why You Serve
12-12:45 p.m.
Louise Grasmehr, LMG Public Relations
As communicators in public affairs and government service, the important story of how you and your organization are called to serve and how you make a difference in the community needs to be told. But how many people outside of your agency know about the important work you do? Can everyone in your organization quickly describe your service mission, work and values? Are you able to succinctly talk about the important work that serves your community? An effective key messaging campaign can tell an empowering story and create a narrative for your organization and its work across all communications mediums.
In this fun hands-on and empowering session, attendees will learn the tips, tools and strategies for creating proactive and impactful key messages that can be used by their organization to promote the difference they make, the important work they do every day, increase morale and affect public policy and perception.
Online Reputation:
The Steps to Protect It
1-1:45 p.m.
Josh Greene, The Mather Group
Everyone's concerned about their online reputation but no one's quite sure what to do about it. Worried about SEO, reviews, Google results, Wikipedia, or any other scary sounding tools that you're uncomfortably aware that you may be responsible for?

In this session, attendees will learn how to make up your online reputation, provide tactics you can use when you get home and some mini case studies. This workshop also offers three easy tips for pushing down unwanted search results.
Note: For the in-person categories, all times will be on Central Standard Time (CST).
The entire agenda is subject to change.