PRSA To Launch First-Ever Reputation Risk Management Certificate Program On May 16, 2018
Feb. 27, 2018
Course Will Offer Enhanced Diagnostic Tool To Help Gauge Risk Preparedness


NEW YORK – Reputation risk, even in the abstract, has always been challenging, but now that the finance department has quantified it (and it's huge), the conversation is changing rapidly. Warren Buffett and every experienced communicator have been talking about it for years, but only recently has it received universally intense scrutiny. It has even reached the point where the Wall Street Journal has developed a 'Crisis of the Week' section focusing on the latest firestorm. Bad news does more damage and travels faster than ever before, and CEOs and boards expect their leaders to navigate reputation risks with more than just a crisis management plan.
PRSA's new Reputation Risk Management Certificate Program provides communicators with perspective, best practices and a practical approach to managing reputation risk. As part of the course offering, PRSA will provide a personalized analysis of risk preparedness against industry best practices utilizing a proprietary diagnostic tool. The individualized reports will be explained in the first session and enable program participants to begin meaningful discussions with their executive teams and colleagues.
This course is designed to provide participants with the ability to implement a low-tech, high-touch, cross-functional process that will give senior management confidence that reputation risk will be well managed.
"Your Board and your CEO are talking about Reputation Risk; the largest, scariest and least manageable type of risk they've ever faced. Armed with a new way of thinking, communicators have an opportunity to go beyond crisis planning to give senior management an approach that pulls together multiple leaders from multiple functions to assess and act, reducing the likelihood and impact of potential negative events," said Anthony Johndrow, CEO of Reputation Economy Advisors. "This certificate program will provide leaders with the tools to turn their organization's biggest fear into one of its greatest strengths."
"It is critical that today's professionals continue to find new ways to help their organizations adapt to today's challenging business climate," said Joseph Truncale, Ph.D., CEO of the Public Relations Society of America. "This course offers communications, compliance and financial professionals advanced perspectives and practical ideas that they can implement to strengthen their organizations against reputation risks."
The professional development program is a live, online series of six modules and will launch on May 16, with subsequent modules airing on consecutive Wednesdays from 3-4:30 pm EDT (May 23, May 30, June 6, June 13 and June 20). All modules will be recorded so participants can review them after the live airing. Additionally, PRSA member participants receive access to PRSA's Reputation Management Community, an exclusive online forum offering private access and interactive dialogue with other members taking the certificate program.
Module topics and speakers include:
Introduction, Case Studies, and Diagnostic Tool: Anthony Johndrow, CEO, Reputation Economy Advisors
Differentiating and Marketing in a Volatile Reputation Risk Environment: Peter Horst, CEO, CMO, Inc.
CSR and Sustainability as a Path to Reputation Risk Mitigation: Dave Stangis, VP, Corporate Responsibility and Chief Sustainability Officer, Campbell Soup Company
Integrating Reputation Risk and Crisis Management Planning/Preparation/Execution: Bill Wohl, Chief Communications Officer, Commvault
Enhancing Enterprise-wide Communication and Reputation Risk Coordination Capabilities: Debbie Wing, EVP of Communications, Farm Credit Council
Shaping Internal Culture as Highest-level Reputation Risk Mitigation: Laurie Barnett, Managing Director, Communications & Outreach, Southwest Airlines
After successfully completing and passing a multiple-choice test at the end of the 6-week program, registrants will be awarded a certificate of completion and digital badge for their LinkedIn profile and resume.
Click here for registration information and additional details.
About the Public Relations Society of America
PRSA is the nation's largest professional organization serving the communications community. The organization's mission is to make communications professionals smarter, better prepared and more connected through all stages of their career. PRSA achieves this by offering its members thought leadership, innovative lifelong learning opportunities to help them develop new skills, enhance their credibility and connect with a strong network of professionals. The organization sets the standards of professional excellence and ethical conduct for the public relations industry. PRSA collectively represents more than 31,000 members consisting of communications professionals spanning every industry sector nationwide and college and university students who encompass the Public Relations Student Society of America (PRSSA). Learn more about PRSA at https://www.prsa.org.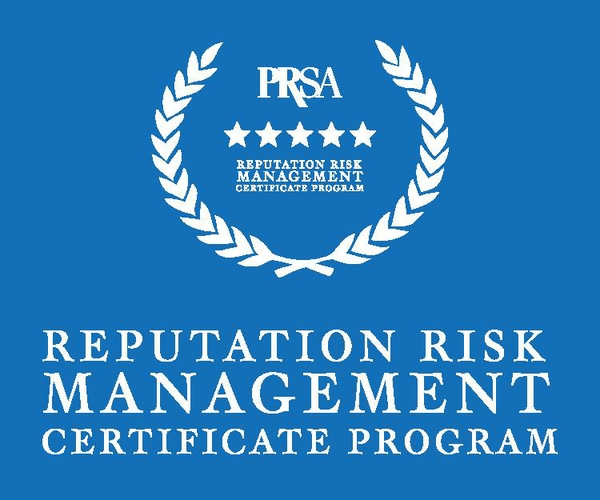 Contacts
Karen Mateo
Chief Communications Officer
(212) 460-1454
Rod Granger
Director, Content and Integrated Communications
(212) 460-0307
Communications Associate
(212) 460-1479