PRSA Announces Jonathan Mildenhall To Be Keynote Speaker at 2018 International Conference in Austin
Feb. 28, 2018
Former CMO of Airbnb To Address Opening General Session on October 7


NEW YORK – The Public Relations Society of America (PRSA) announced today that Jonathan Mildenhall, former Chief Marketing Officer of Airbnb, will be a keynote speaker at the Society's 2018 International Conference, taking place Oct. 7-9 in Austin, TX.
An internationally renowned thought leader in the worlds of business strategy and creative excellence, Mildenhall was named one of the world's most influential CMOs by Forbes in 2017, and was awarded Creative Marketer of the Year by Cannes Lions International Festival of Creativity in 2013.
A proponent of purposeful branding, he is passionate about connecting consumers with brands in a meaningful, authentic way and building community-driven brands that promote positive societal change. While at Airbnb (2014-17), he propelled the company into becoming the world's first community-driven SuperBrand.
Prior to serving as Airbnb's CMO, Mildenhall led the Coca-Cola Company's marketing initiatives from 2007-13 as VP of global advertising and content excellence. While there, he radically overhauled Coke's creative approach, overseeing a number of successful global campaigns. His background also includes working with several of the world's most recognizable brands, including Audi, Smirnoff, General Motors, Guinness and PlayStation.
Mildenhall draws from his previous experiences to share strategies on creativity, corporate social responsibility, and branding with audiences around the world. A champion of accelerating diversity in advertising, he also equips audiences with genuine ideas and insights on the role of disruption, creativity, inclusivity, and purposeful branding in sparking positive change and uniting humanity around a movement.
Mildenhall is now running his own firm, 21st Century Brand, where he helps high-profile startups and venture-capital firms in their creative and business strategy initiatives.
"We are thrilled to be able to welcome Jonathan to share his insights and wisdom with us in Austin," said Anthony D'Angelo, APR, Fellow PRSA, 2018 Chair, Public Relations Society of America. "His views on the importance of authenticity, diversity, and socially-driven leadership make him a true innovator and an invaluable addition to our conference."
About the Public Relations Society of America
PRSA is the nation's largest professional organization serving the communications community. The organization's mission is to make communications professionals smarter, better prepared and more connected through all stages of their career. PRSA achieves this by offering its members thought leadership, innovative lifelong learning opportunities to help them develop new skills, enhance their credibility and connect with a strong network of professionals. The organization sets the standards of professional excellence and ethical conduct for the public relations industry. PRSA collectively represents more than 30,000 members consisting of communications professionals spanning every industry sector nationwide and college and university students who encompass the Public Relations Student Society of America (PRSSA). Learn more about PRSA at https://www.prsa.org.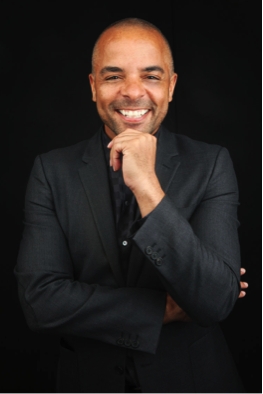 Contacts
Karen Mateo
Chief Communications Officer
(212) 460-1454
Rod Granger
Director, Content and Integrated Communications
(212) 460-0307
Communications Associate
(212) 460-1479