PRSA Announces 2019 Officer and Board Director Nominees
Jun. 26, 2018
Chief Communications Officer of Children's of Alabama T. Garland Stansell, APR, Nominated as Chair-Elect

NEW YORK (June 26, 2018) — The Public Relations Society of America (PRSA), the nation's largest professional organization serving the communications community, announced its officer and director nominees for its 2019 Board of Directors.
The nominees for 2019 officer positions are: chair-elect, T. Garland Stansell, APR, chief communications officer, Children's of Alabama, Birmingham, Alabama; treasurer, Ronele M. Dotson, APR, president, RAD Strategies Inc., Reno, Nevada; and secretary, Jo Ann S. LeSage Nelson, APR, vice president, client services, Pierce Communications, Albany, New York.
In addition, the PRSA Nominating Committee, led by Mark W. McClennan, APR, PRSA 2016 chair, announced its selections for leadership positions for 2019. The nominees will stand for election by a vote of the PRSA Leadership Assembly on Oct. 6, prior to the start of the PRSA International Conference in Austin, Texas (Oct. 6–9).
"The public relations industry is continuing to evolve rapidly, and the PRSA board needs to be comprised of diverse, disruptive and senior professionals that can help us chart the course to the future and find new ways to continue to improve our member value," said Mark W. McClennan, APR, PRSA 2016 chair and 2018 Nominating Committee chair. "I am confident the tremendously talented and innovative leaders who stepped up to serve, and are recommended by the Nominating Committee and the board, will do amazing things for our members and the association in the coming years."
The six individuals who were nominated for the open director positions on the PRSA Board of Directors are:
East Central District
Richard J Batyko, APR, Fellow PRSA, senior vice president marketing, communications and development, Team NEO, Cleveland, Ohio
Mid-Atlantic District
Samantha Villegas, APR, president, SaVi PR, South Riding, Virginia
Northeast District
Jane N. Law, APR, communications manager, New Hampshire Housing Finance Authority, Bedford, New Hampshire
Western District
Michelle Olson, APR, general manager, Scottsdale office, Fingerpaint, Scottsdale, Arizona
Director At-Large (Converted Tri-State District Director position)
Ana Toro, APR, Fellow PRSA, program director, ICF, Atlanta, Georgia
Director At-Large
Errol Cockfield, senior vice president for communications, MSNBC, New York, New York
Candidates by Petition
Article VII, Section 5 of the PRSA Bylaws, provides: Nominations may also be made by petition by at least 10 Leadership Assembly delegates and filed with the Secretary of the Society at the PRSA Headquarters at least 30 days prior to the annual meeting (Oct. 6, 2018) of the Leadership Assembly. Immediately upon receipt of any such nominations, the Secretary shall send a notice of such nominations to all members.
The nominees, along with any petitioning candidates, will be presented at the PRSA Leadership Assembly on Oct. 6, 2018, for approval.
About the Public Relations Society of America
PRSA is the nation's largest professional organization serving the communications community. The organization's mission is to make communications professionals smarter, better prepared and more connected through all stages of their career. PRSA achieves this by offering its members thought leadership and innovative lifelong learning opportunities to help them develop new skills, enhance their credibility and connect with a strong network of professionals. The organization sets the standards of professional excellence and ethical conduct for the public relations industry. PRSA collectively represents more than 30,000 members consisting of communications professionals spanning every industry sector nationwide and college and university students who encompass the Public Relations Student Society of America (PRSSA). Learn more about PRSA at www.prsa.org.
# # #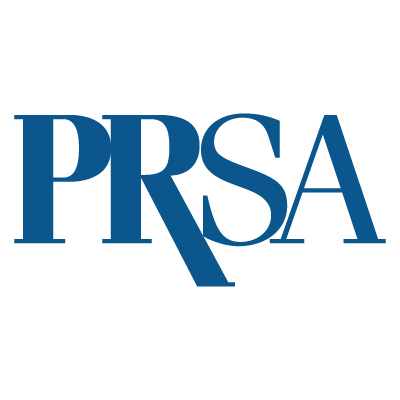 Contacts
Karen Mateo
Chief Communications Officer
(212) 460-1454
Rod Granger
Director, Content and Integrated Communications
(212) 460-0307
Communications Associate
(212) 460-1479