Del Galloway Receives PRSA's Gold Anvil Award for Lifetime Achievement in Public Relations
Oct. 7, 2018
NEW YORK – The Public Relations Society of America (PRSA) presented Del Galloway, APR, Fellow PRSA, with its Gold Anvil Award, the Society's highest individual honor recognizing lifetime achievement in public relations. The award was presented at the PRSA 2018 International Conference on October 7th in Austin, Texas.
Galloway is a public relations executive with proven success building brands, strengthening reputations and driving results for Fortune 500 companies and other global organizations during his 35-year career – spanning the agency, corporate, nonprofit and education sectors. As President and CEO of PRSA in 2004, Galloway established the Society's first National Diversity Committee, and he is the Society's first and only openly gay President and CEO. He is an architect of Universal Accreditation, a designation adopted by multiple communications organizations recognizing excellence in public relations.
"Del Galloway has contributed leadership, vision and strategic thinking through a range of practice sectors and successful roles, demonstrating his versatility, energy and collaborative spirit," said 2018 PRSA National Chair Anthony D'Angelo, APR, Fellow PRSA. "I'm proud to call him my mentor and friend, and congratulate him on this fitting honor."
Currently vice president of communications at Wells Fargo in its Atlantic Region, Galloway previously was vice president of communications at United Way Worldwide, a global nonprofit leader. He has served with Young & Rubicam; Cohn & Wolfe; Husk Jennings Galloway + Partners, where he was co-owner of this Jacksonville, Florida-based public relations and advertising agency; and as director of corporate communications at AT&T American Transtech, a wholly owned subsidiary of AT&T.
Galloway is a member of the Accrediting Council on Education in Journalism and Mass Communications, the governing body that accredits schools of journalism and communications.
In 1990, Galloway was president of the Florida Public Relations Association, and in 2002 he received FPRA's "Dillin Award" for lifetime achievement in public relations.
He is a member and past chairman of the Public Relations Advisory Council at the University of Florida, and was named the Freedom Forum Visiting Professor at UF in 2006.
Galloway holds a master's degree in communications and a bachelor's degree in public relations from the University of Florida, where he is honored as an "Alumni of Distinction."
About the Public Relations Society of America
PRSA is the nation's largest professional organization serving the communications community. The organization's mission is to make communications professionals smarter, better prepared and more connected through all stages of their career. PRSA achieves this by offering its members thought leadership and innovative lifelong learning opportunities to help them develop new skills, enhance their credibility and connect with a strong network of professionals. The organization sets the standards of professional excellence and ethical conduct for the public relations industry. PRSA collectively represents more than 30,000 members consisting of communications professionals spanning every industry sector nationwide, and college and university students who encompass the Public Relations Student Society of America (PRSSA). Learn more about PRSA at www.prsa.org
Media Contact:
Rod Granger
212-460-0307
rod.granger@prsa.org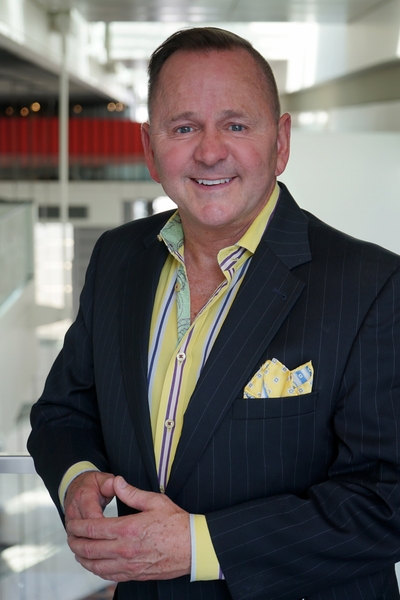 Contacts
Karen Mateo
Chief Communications Officer
(212) 460-1454
Rod Granger
Director, Content and Integrated Communications
(212) 460-0307
Communications Associate
(212) 460-1479