Fraser Likely Receives PRSA's Jackson Jackson & Wagner Behavioral Science Prize
Oct. 8, 2018
NEW YORK – The Public Relations Society of America (PRSA) presented Fraser Likely with its Jackson Jackson & Wagner Behavioral Science Prize, designed to honor public relations professionals and/or educators who have contributed a substantial body of academic research to the practice of public relations. The award was presented on October 8th at the PRSA 2018 International Conference in Austin, Texas.
The award was created in 1991 to honor the 35th anniversary of Jackson Jackson and Wagner, a behavioral public relations and management consulting firm now in its 62nd year of practice.
Likely is a communication management consultant, researcher and teacher, with expertise in communication department structure and organization, performance measurement and strategic planning. He leads Fraser Likely PR/Communication Performance, providing coaching and training on evaluation programs and systems. Previously, he founded Likely Communication Strategies in 1987 and in the next three decades led over ninety reviews or audits of communication departments, fifty-five departmental restructuring and reorganizations interventions, sixty-eight departmental staff training programs, twenty-nine facilitation and off-site exercises and forty-six Chief Communication Officer formal one-to-one coaching exercises.
He is also an Adjunct Professor at the University of Ottawa, teaching planning, evaluation and measurement and organizational communication consulting (as an auditor, trainer or facilitator). His research focuses on communication department performance, its evaluation to demonstrate 'value' and the design and implementation of logic models, performance evaluation frameworks and measurement systems.
Recent publications include Evaluation and Measurement in Strategic Communication with Professor Alex Buhmann in The International Encyclopedia of Strategic Communication, Revisiting the Disciplinary Home of Evaluation: New Perspectives to Inform PR Evaluation Standards with Professor Jim Macnamara in the Research Journal of the Institute for Public Relations and Structure of the Public Relations/Communication Department: Key Findings from a Global Study with Professors Danny Moss, Krishnamurthy Sriramesh & Maria Ferrari in Public Relations Review.
Fraser is an Emeritus Member of the Institute for Public Relations' International Evaluation Measurement Commission, Fellow of the Association of Measurement and Evaluation in Communication (AMEC) and Fellow and Life Member of the Canadian Public Relations Society (CPRS).
"A widely respected advocate for behavior-based research, one who credits Pat Jackson as a major influence on his own work as a consultant, author and educator, Fraser is a model recipient of this award, and we're so pleased to be able to recognize his substantial achievements," said PRSA 2018 National Chair Anthony D'Angelo, APR, Fellow PRSA.
About the Public Relations Society of America
PRSA is the nation's largest professional organization serving the communications community. The organization's mission is to make communications professionals smarter, better prepared and more connected through all stages of their career. PRSA achieves this by offering its members thought leadership and innovative lifelong learning opportunities to help them develop new skills, enhance their credibility and connect with a strong network of professionals. The organization sets the standards of professional excellence and ethical conduct for the public relations industry. PRSA collectively represents more than 30,000 members consisting of communications professionals spanning every industry sector nationwide and college and university students who encompass the Public Relations Student Society of America (PRSSA). Learn more about PRSA at www.prsa.org.
Media Contact Information:
Rod Granger
Director of Content & Integrated Communications
PRSA
212-460-0307
rod.granger@prsa.org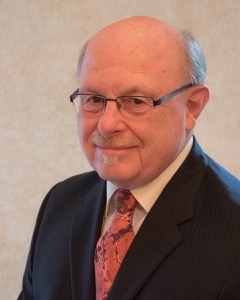 Contacts
Karen Mateo
Chief Communications Officer
(212) 460-1454
Rod Granger
Director, Content and Integrated Communications
(212) 460-0307
Communications Associate
(212) 460-1479