Dianne Danowski Smith Receives PRSA's Paul M. Lund Award for Public Service
Oct. 9, 2018
NEW YORK — The Public Relations Society of America (PRSA) presented Dianne Danowski Smith, APR, Fellow PRSA, with its Paul M. Lund Public Service Award, which honors a PRSA member whose participation as a volunteer in important public activities has increased the common good and reflected credit on the Society. The award was presented on Oct. 9 at the PRSA 2017 International Conference in Boston.
Currently vice president, Publix Northwest PR | PA, Danowski Smith has nearly three decades of experience in the management of public relations, public affairs, strategic marketing and corporate communications.
She serves on the 2017 board of directors for PRSA Oregon as a leadership assembly delegate, served as the 2006 president of the Portland Metro Chapter and as 2004 chair of PRSA's North Pacific District. In 2012, she was inducted into the PRSA College of Fellows.
"Inspiration and 'ray of sunshine' come to mind when one thinks of Dianne and her many attributes and achievements," said 2017 PRSA National Chair Jane Dvorak, APR, Fellow PRSA. "She brings together ideas, people and companies in ways that result in positive outcomes for communities, organizations and causes. She channels her energy to positive places that leave lasting legacies, and we should all hope to be as impactful in our lifetimes. She embodies the Paul Lund Award from start to finish."
Danowski Smith is also the recipient of the 2009 PRSA Portland Metro Chapter William W. Marsh Lifetime Achievement Award and the 2003 PRSA Portland Metro Chapter Spotlight Award for her work on an advocacy campaign that educated Oregonians about the availability of affordable prescriptions.
She conducted pro bono work on the NeighborSafe 2000 campaign on behalf of Portland's Mayor Vera Katz and Police Chief Mark Kroeker, which earned a 2001 PRSA Portland Metro Chapter Spotlight Award. She also chaired the committee that won the 1993 PRSA National Public Service Award for developing a winning communications campaign to defeat a statewide, anti-civil-rights ballot measure.
A cancer survivor, Danowski Smith is the founder and "Chief Survivorship Officer" of Answer2Cancer, an engagement, education and support network for thriving and surviving through cancer.

About PRSA
The Public Relations Society of America (PRSA) is the nation's leading professional organization serving the communications community. PRSA is the principal advocate for industry excellence and ethical conduct and provides members lifelong learning opportunities and leading-edge resources to enhance professional connections and support them at every stage of their career. With more than 30,000 members, PRSA is collectively represented in all 50 states by 110 Chapters and 14 Professional Interest Sections, and on nearly 375 college and university campuses through its student organization, the Public Relations Student Society of America (PRSSA). For more information, please visit www.prsa.org.

Media Contact:
Rod Granger
(212) 460-0307
rod.granger@prsa.org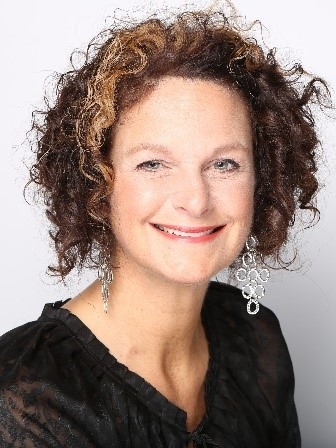 Contacts
Karen Mateo
Chief Communications Officer
(212) 460-1454
Rod Granger
Director, Content and Integrated Communications
(212) 460-0307
Communications Associate
(212) 460-1479