Award-Winning Chef, Author And Television Personality Jeff Henderson To Host PRSA's 2019 Silver Anvil Awards Ceremony
Apr. 2, 2019
Celebration Takes Place Thursday, June 6 At New York's Edison Ballroom
NEW YORK, April 2, 2019 – PRSA, the nation's leading professional organization serving the communications community, announced today that award-winning chef Jeff Henderson, star of the nationally syndicated series Flip My Food With Chef Jeff, will host the 2019 Silver Anvil Awards (#prsaanvils2019) taking place on Thursday, June 6 at New York's Edison Ballroom.
Since 1944, the Silver Anvil Award – symbolizing the forging of public opinion — has been annually awarded to organizations that have successfully addressed contemporary public relations and communications issues with exemplary professional skill, creativity and resourcefulness. Silver Anvil Awards recognize campaigns that incorporate sound insights and analysis, planning, execution and evaluation.
"Jeff Henderson has built a well-known brand and successfully communicated his inspirational story to audiences across the media landscape," said Debra Peterson, APR, 2019 PRSA Chair. "His presence will enliven the evening and we are excited to have him join this year's celebration."
From the streets to the stove, Henderson has led an emotional life of redemption. He served nearly a decade in prison on a narcotics charge and it was there that he discovered his love of cooking. Henderson went on to become the first African-American named "Chef de Cuisine" at Caesar's Palace in Las Vegas and also served as an executive chef at several top restaurants, including Café Bellagio.
In addition to Flip My Food With Chef Jeff, Henderson is the creator of Food Network's reality series, The Chef Jeff Project, and host of Family Style with Chef Jeff. He is also the author of two best-selling books, "If You Can See It, You Can Be It: 12 Street-Smart Recipes for Success," and "Cooked: My Journey from the Streets to the Stove."
For more information on the Silver Anvil Awards, or to attend the awards ceremony, visit the event website.

About PRSA
PRSA is the nation's leading professional organization serving the communications community with more than 30,000 members around the world. Founded in 1947, PRSA is the principal advocate for industry excellence and ethical conduct, and provides members lifelong learning opportunities and leading-edge resources to enhance professional connections and support them at every stage of their career. PRSA is represented in all 50 states by more than 110 Chapters and 14 Professional Interest Sections, and on nearly 375 college and university campuses through its student organization, PRSSA. For more information, please visit www.prsa.org
###
Media Contact:
Rod Granger
(212) 460-0307
rod.granger@prsa.org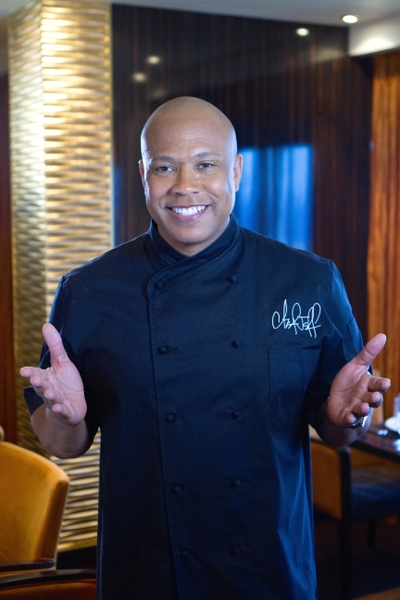 Contacts
Karen Mateo
Chief Communications Officer
(212) 460-1454
Rod Granger
Director, Content and Integrated Communications
(212) 460-0307
Communications Associate
(212) 460-1479