PRSA's Learning Opportunities in June Include New Behavioral Communication and PR Strategy Workshops, and a Master Class in Communication Research and Measurement
Apr. 26, 2019
NEW YORK, April 26, 2019 – PRSA, the nation's leading professional organization serving the communications community, will offer a robust slate of professional development opportunities throughout the month of June. Highlights for the month include the launch of three in-person programs.
Behavioral Communication – The Latest Science of Being Heard, adapted from one of the highest scoring sessions at PRSA's 2018 International Conference, takes place on June 7 in Manhattan at PRSA's Professional Development Center. This workshop will once again be led by Elizabeth Edwards, founder and president of Volume PR and 11th Octave. Participants will learn to ensure their messages are heard in an era in which behavioral science, psychology and neuroscience are being integrated into the professional communications process.
PR Strategy: Build Your Strategic, Behavioral and Measurable PR Plan is a two-day workshop taking place June 13-14 at Boston's Metro Meeting Center. Led by Stacey Smith, APR, Fellow PRSA, senior counsel and partner, Jackson Jackson & Wagner, the sessions focus on learning to build a measurable and behavioral strategic plan, and will also provide time to create a working plan that participants can take back to their respective organizations.
The Communication Research and Measurement Master Class, taking place June 18-19 at Chicago's Summit Executive Conference Center, is powered by content from PRSA's online Measurement and Analytics Certificate Program. Angela Sinickas, ABC, IABC Fellow, member of IPR Measurement Commission, and CEO of Sinickas Communications, Inc., will focus on best practices for planning measurably successful communications campaigns, and how participants can apply what they learn to a project they'll need to address at work.
For a complete list of programs, please visit the 2019 Professional Development Catalog.
About PRSA
The Public Relations Society of America (PRSA) is the nation's leading professional organization serving the communications community. Founded in 1948, PRSA is the principal advocate for industry excellence and ethical conduct and provides members lifelong learning opportunities and leading-edge resources to enhance professional connections and support them at every stage of their career. With more than 30,000 members, PRSA is collectively represented in all 50 states by 110 Chapters and 14 Professional Interest Sections, and on nearly 375 college and university campuses through its student organization, the Public Relations Student Society of America (PRSSA). For more information, please visit www.prsa.org.
###
Media Contact:
Rod Granger
(212) 460-0307
rod.granger@prsa.org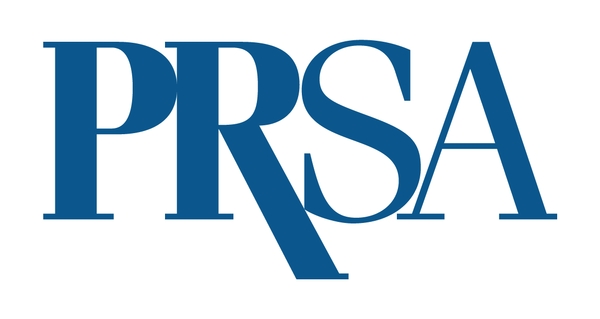 Contacts
Karen Mateo
Chief Communications Officer
(212) 460-1454
Rod Granger
Director, Content and Integrated Communications
(212) 460-0307
Communications Associate
(212) 460-1479