PRSSA Continues Expansion with Most Recent Addition of Oakland University
Oct. 7, 2019
NEW YORK, October 7, 2019 – PRSSA, the foremost organization for students interested in the public relations and communications fields, announced today the establishment of a chapter at Oakland University's Rochester, Michigan campus. This marks the ninth school in Michigan to be affiliated with PRSSA, continuing the organization's mission to build a robust, widespread network of students at institutions of higher learning.
"The Public Relations and Strategic Communication program at Oakland University serves its students extremely well, offering an expansive selection of classes and professional learning opportunities," said Jeneen Garcia, Executive Director, PRSSA. "We are honored to welcome the university to PRSSA and look forward to working alongside the school to further strengthen the public relations program and provide even more opportunities and resources to its students."
Established in 1957, Oakland University serves nearly 20,000 undergraduate and graduate students, offering 130 undergraduate majors. Students at Oakland University gain diverse learning experiences that help them develop the skills necessary for successful engagement as citizens and members of their local, global and professional communities. The Public Relations and Strategic Communication program is part of the university's largest academic unit, the College of Arts and Sciences, which houses 16 departments dedicated to teaching and researching liberal arts.
Dr. Chiaoning Su, assistant professor in the Department of Communications, Journalism and Public Relations, will serve as faculty adviser to the PRSSA Chapter. She teaches a variety of undergraduate courses, including Introduction to Public Relations, Media Relations, and Social Media in Public Relations. Prior to her academic career, Su worked at Ogilvy Public Relations as a communications specialist, and worked for three political campaigns in Taiwan. She is currently the president of the Association for Chinese Communications Studies.
"This is a big step forward for our Public Relations and Strategic Communication program," said Dr. Su. "We are excited to grow this newly granted PRSSA Chapter, which will be a promising platform to develop our students' professional skills, expand their national network and cultivate them into the next generation of leaders in the field of public relations."
The Oakland University Chapter will be supported by PRSA Detroit, which will help foster student and professional connections by providing speakers, networking opportunities, career mentoring and other benefits.
About the Public Relations Student Society of America
The Public Relations Student Society of America (PRSSA) is the foremost organization for students interested in public relations and communications. Founded in 1968 by its parent organization, the Public Relations Society of America (PRSA), PRSSA includes nearly 10,000 student members and advisers, and is active on nearly 375 colleges and university campuses, including in Argentina, Colombia, Peru and Puerto Rico. For more information, please visit www.prssa.org.
About Oakland University
Oakland University is a doctoral, Carnegie Classification R2 "High Research Activity" university located in Oakland County, Michigan. The university offers bachelor's degrees, graduate degrees and certificate programs. Oakland University is dedicated to delivering a distinctive undergraduate experience that is complemented by the strength of its graduate offerings and research accomplishments, Oakland University is organized into the College of Arts and Sciences, School of Music, Theatre and Dance, the Oakland University William Beaumont School of Medicine and the Schools of Business Administration, Education and Human Services, Engineering and Computer Science, Health Sciences, Nursing, and Honors College. Visit Oakland University on the web at oakland.edu.
# # #
Media Contacts:
Vinica Weiss
(212) 460-1479
vinica.weiss@prsa.org
Brian Bierley
(248) 370-4346
bierley@oakland.edu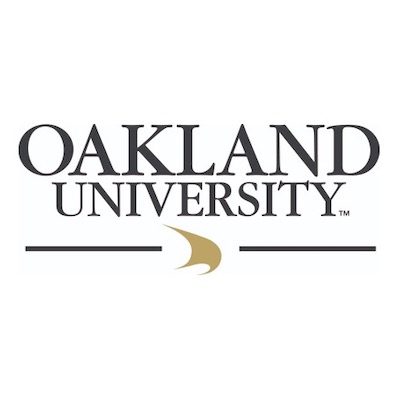 Contacts
Karen Mateo
Chief Communications Officer
(212) 460-1454
Rod Granger
Director, Content and Integrated Communications
(212) 460-0307