Dr. Aerial Ellis, Brian Price to Serve as Senior Counsel to 2020 PRSA Board of Directors
Jan. 31, 2020
NEW YORK, January 31, 2020 – PRSA, the nation's leading professional organization serving the communications community, has named Aerial Ellis, Ed.D., and Brian Price as Senior Counsel to the 2020 Board of Directors. The announcement was made by T. Garland Stansell, APR, PRSA 2020 Chair. Ellis is managing principal of Advisory 83, a communication consultancy, and CEO of market research firm My Village Votes. Price is a global communications partner at AXIS Capital.

"Aerial and Brian are exceptionally talented and respected public relations professionals, and I am excited to have them as colleagues and advisers to our Board," said Stansell. "Their input and expertise will be vital as we implement our new strategic plan and continue moving PRSA forward."
Price served as Senior Counsel to the Board in 2019 and has been a co-chair of the Champions for PRSSA since 2014. In addition, he was the 2017 New Professionals Section Chair and completed four years in the Section, all on the Executive Committee. Price also served on four PRSA ad hoc committees: 2017-2019 Strategic Planning Committee (2016), PRSSA Conversion and Value Task Force (2016), Sections Model Task Force (2015) and MBA Initiative Task Force (2014). At AXIS, his responsibilities include oversight and strategic direction across corporate communications, media relations, social media and internal executive communications. He is also active with the Plank Center for Leadership in Public Relations, serving as part of its Emerging Leaders Committee since 2015, and chairing the group in 2018.
Dr. Ellis, an active PRSA member, has also been appointed as a Board representative to the PRSA Foundation Board of Directors, and as a co-chair for the Champions for PRSSA. She has previously served as a board member for PRSA's Nashville Chapter and as a member of PRSA's Strategic Planning, Nominating, and Diversity & Inclusion Committees. Dr. Ellis was a fellow of the Plank Center for Leadership in Public Relations in 2014 and is co-founder of the Nashville Women of Color in Communications Network, a member of The Rotary Club of Nashville and Alpha Kappa Alpha Sorority, Incorporated, and a board member of Delta Dental of Tennessee – the first African American woman and youngest person to be appointed to its corporate board.
Senior Counsel board members are nonvoting directors.
About PRSA
The Public Relations Society of America (PRSA) is the nation's leading professional organization serving the communications community. PRSA is the principal advocate for industry excellence and ethical conduct and provides members lifelong learning opportunities and leading-edge resources to enhance professional connections and support them at every stage of their career. With more than 30,000 members, PRSA is collectively represented in all 50 states by more than 110 Chapters and 14 Professional Interest Sections, and on nearly 375 college and university campuses through its student organization, the Public Relations Student Society of America (PRSSA). For more information, please visit www.prsa.org.
# # #
Media Contact:
Rod Granger
(212) 460-0307
rod.granger@prsa.org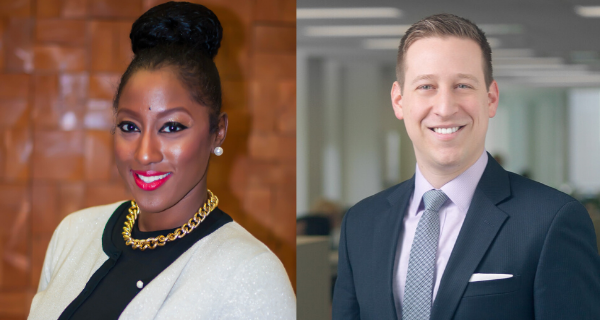 Contacts
Karen Mateo
Chief Communications Officer
(212) 460-1454
Rod Granger
Director, Content and Integrated Communications
(212) 460-0307