PRSA Announces the Finalists for the 2020 Silver Anvil Awards
Apr. 6, 2020
NEW YORK, April 6, 2020 – PRSA, the nation's leading professional organization serving the communications community, announced today the finalists for the 2020 Silver Anvil Awards which honor outstanding strategic public relations programs that meet the highest standards of performance in the profession. This year's ceremony, originally scheduled to be held on June 4 in New York City, has been postponed due to the COVID-19 pandemic and will be rescheduled for a later date.
"At a time when we are facing unprecedented professional and personal challenges, it is more important than ever for us to also recognize and applaud the exceptional work being done by our colleagues in the communications profession," said T. Garland Stansell, APR, 2020 PRSA Chair. "I'd like to congratulate all of our finalists, and ask everyone to stay safe throughout the days and months ahead."
For a complete list of finalists click here.
More than 110 campaigns across 18 categories and subcategories have been named as finalists, including submissions from leading brands, agencies, non-profit organizations, government agencies and universities. The most entered categories included Public Service, Events and Observances, Integrated Communications, Content Marketing, Influencer Marketing, Global Communications, and CSR.
Among the finalists are Carmichael Lynch Relate, Edelman, Exponent PR, FleishmanHillard, Ketchum and Weber Shandwick, as well as iconic brands, including American Airlines, Blue Cross Blue Shield, Hilton, LinkedIn and UPS.
About PRSA
The Public Relations Society of America (PRSA) is the nation's leading professional organization serving the communications community. PRSA is the principal advocate for industry excellence and ethical conduct and provides members lifelong learning opportunities and leading-edge resources to enhance professional connections and support them at every stage of their career. With more than 30,000 members, PRSA is collectively represented in all 50 states by more than 110 Chapters and 14 Professional Interest Sections, and on nearly 375 college and university campuses through its student organization, the Public Relations Student Society of America (PRSSA). For more information, please visit www.prsa.org.
# # #
Media Contact:
Rod Granger
(212) 460-0307
rod.granger@prsa.org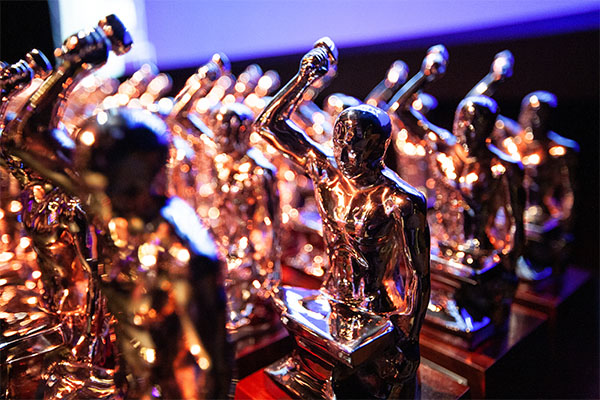 Contacts
Karen Mateo
Chief Communications Officer
(212) 460-1454
Rod Granger
Director, Content and Integrated Communications
(212) 460-0307
Communications Associate
(212) 460-1479