Authors Laurie Garrett and Nina Jankowicz Added to ICON 2020 Speaker Lineup
Aug. 4, 2020
Registration for PRSA's Annual Conference Now Open
NEW YORK, August 4, 2020 – PRSA, the nation's leading professional organization serving the communications community, announced two additional keynote speakers to be featured at ICON 2020. Laurie Garrett and Nina Jankowicz join previously announced speakers Jon Meacham, Carolynn Johnson and Lata Nott.
The fully digital gathering for professional communicators and students of the profession will be held Oct. 26-29. Information about how to register as well as additional conference details and schedules can be found here.
Laurie Garrett is the only writer to have been awarded all of the "Three P's" of journalism: The Peabody, Polk (twice) and Pulitzer. An experienced science writer, she is the author of "The Coming Plague: Newly Emerging Diseases in a World Out of Balance," "Betrayal of Trust: The Collapse of Global Public Health" and "I Heard the Sirens Scream: How Americans Responded to the 9/11 and Anthrax Attacks." With the advent of the new coronavirus, she has been dubbed the woman who predicted the COVID-19 pandemic.
Nina Jankowicz, the author of "How to Lose the Information War," studies the intersection of democracy and technology in Central and Eastern Europe as the Wilson Center's Disinformation Fellow. She has advised the Ukrainian government on strategic communications under the auspices of a Fulbright-Clinton Public Policy Fellowship. Prior to her Fulbright grant in Ukraine, she managed democracy assistance programs to Russia and Belarus at the National Democratic Institute for International Affairs.
"We are honored to welcome Laurie and Nina as speakers at ICON 2020," said Garland T. Stansell, APR, PRSA 2020 Chair. "The subjects of health and the dissemination of information are key issues of our time, and each will share their unique perspectives and help frame the ongoing conversations surrounding these topics."
About PRSA
The Public Relations Society of America (PRSA) is the nation's leading professional organization serving the communications community. PRSA is the principal advocate for industry excellence and ethical conduct and provides members lifelong learning opportunities and leading-edge resources to enhance professional connections and support them at every stage of their career. With more than 30,000 members, PRSA is collectively represented in all 50 states by more than 110 Chapters and 14 Professional Interest Sections, and on nearly 375 college and university campuses through its student organization, the Public Relations Student Society of America (PRSSA). For more information, please visit www.prsa.org.

Photo key (left to right): Laurie Garrett, Nina Jankowicz
# # #
Media Contact:
Rod Granger
(212) 460-0307
rod.granger@prsa.org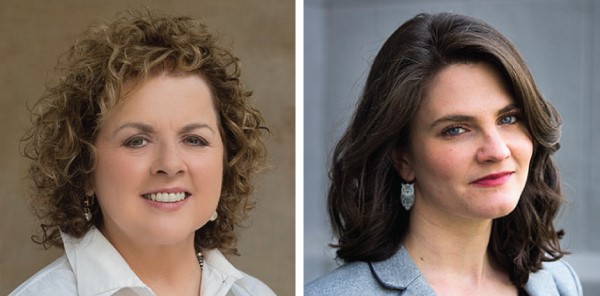 Contacts
Karen Mateo
Chief Communications Officer
(212) 460-1454
Rod Granger
Director, Content and Integrated Communications
(212) 460-0307