PRSSA and Finn Partners Launch Mentorship Program to Prepare Students of Diverse Backgrounds for Careers in Communications
Feb. 2, 2021
NEW YORK, February 2, 2021 – PRSSA, the foremost organization for students interested in the public relations and communications fields, announced today that it has joined with Finn Partners to create a dedicated mentorship program for PRSSA members from historically Black colleges and universities (HBCUs) and Hispanic-serving institutions (HSIs). The program addresses the lack of diversity in the public relations industry, by pairing 50 students of diverse backgrounds with professional mentors that can provide valuable guidance as they launch into their careers. Participating students will also have the opportunity to apply for future internship opportunities, which can be difficult to find and secure in the industry.
An independent global marketing communications firm, Finn Partners delivers a full spectrum of integrated marketing services across a broad range of key industry practice groups.
"PRSSA is so pleased to establish this program alongside Finn Partners, an organization that truly recognizes the value of diversity and inclusion," said Jeneen Garcia, Senior Vice President, Programs, PRSA. "We look forward to the mentorship and guidance our students will receive through this partnership. For many, this will be the beginning of what we hope are long and prosperous careers in the communications field."
Open to college juniors and seniors, this partnership will allow students to learn more about opportunities in communications, including life on the agency side. As part of the two-day program – "Partners for Diversity: The Internship Preview" – the selected individuals will have access to an agency mentor, participate in a client meeting and take part in an open panel discussion with young professionals of color from Finn Partners and its clients regarding their experiences in the communications industry.
"Diversity and Inclusion is essential to the culture of our agency, and a core principle that began with our founding in 2011," said Helen Shelton, Senior Partner, Director of Diversity and Inclusion at Finn Partners. "Education and mentorship are key pillars of our agency-wide Actions Speak Louder initiative. We are thrilled to partner with PRSSA to do our part to help launch the careers of a new generation of talented and diverse communications professionals."
Mentees will be introduced to their mentors during the first week of March, with the formal program beginning on March 10. To apply, students must be graduating by the spring of 2022. A resume, brief cover letter and PRSSA adviser reference are required as part of the application process. Students will be selected by a panel of Finn Partners' professionals.
About the Public Relations Student Society of America
The Public Relations Student Society of America (PRSSA) is the foremost organization for students interested in public relations and communications. Founded in 1968 by its parent organization, the Public Relations Society of America (PRSA), PRSSA includes nearly 7,000 student members and advisers, and is active on nearly 375 colleges and university campuses, including in Argentina, Colombia, Peru and Puerto Rico. For more information, please visit www.prssa.org.
About FINN Partners, Inc.
Founded in 2011 on the core principles of innovation and collaborative partnership, FINN Partners has more than quadrupled in size in eight years, becoming one of the fastest growing independent public relations agencies in the world. The full-service marketing and communications company's record setting pace is a result of organic growth and integrating new companies and new people into the FINN world through a common philosophy. With almost 800 professionals, FINN provides clients with global access and capabilities in the U.S., Europe and Asia. In addition, FINN provides its clients with access to top tier agencies around the world through its membership in the global network PROI. Headquartered in New York, FINN's other offices are located in Boston, Chicago, Detroit, Hong Kong, Fort Lauderdale, Frankfurt, Jerusalem, London, Los Angeles, Munich, Nashville, Paris, Portland, San Francisco, Seattle, Shanghai, Singapore and Washington D.C. Find us at finnpartners.com and follow us on Twitter and Instagram at @finnpartners.
# # #
Media Contacts:
Vinica Weiss
(212) 460-1479
vinica.weiss@prsa.org
Taylor Trovillion
(312) 329-3983
taylor.trovillion@finnpartners.com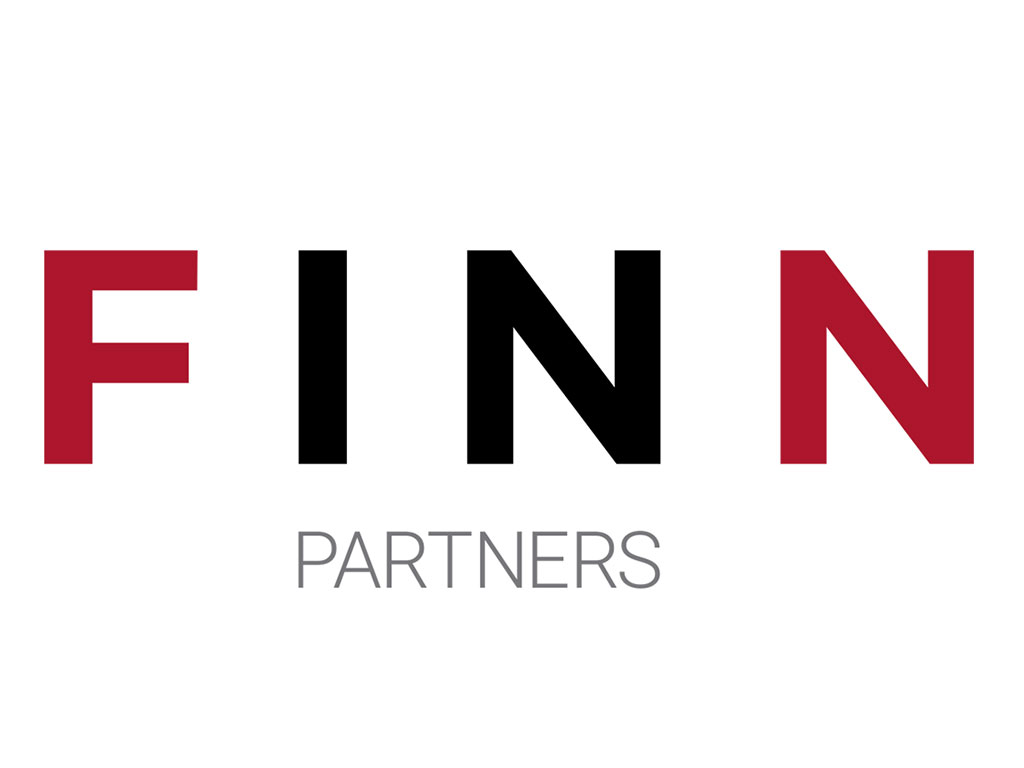 Contacts
Karen Mateo
Chief Communications Officer
(212) 460-1454
Rod Granger
Director, Content and Integrated Communications
(212) 460-0307
Communications Associate
(212) 460-1479