PRSA Launches New Strategic Initiative To Help Communicators Address Mis/Disinformation, Civility, Diversity & Inclusion and Civic Engagement
Apr. 20, 2021
"Voices4Everyone" Platform Created to Leverage Collective Voice and Best Practices Among Communicators
NEW YORK, April 20 – PRSA, the nation's leading professional organization serving the communications community, announced today the launch of Voices4Everyone, a resource-rich forum designed to help PRSA members and the broader communications profession tackle and address the complex issues of civility, civic engagement and ethical behavior; embrace diversity and inclusion in their broadest sense; and combat mis/disinformation.
"The turbulence brought on by the past year's pandemic and social unrest has created a perfect storm of urgency needed to address the issues that surround us, and Voices4Everyone provides comprehensive information and robust assets to help solidify the reputation of PRSA members and communications professionals as influencers and dynamic change agents," said Michelle Olson, APR, 2021 PRSA Chair. "This new program is among the most ambitious PRSA has ever developed, and we hope it can illuminate and contribute to the national conversation."
A broad range of content is available for each of the four subject pillars, including:

Videos on the spread of disinformation and how to help prevent it.
Resources to test and build media literacy.
PRSA's Diverse Dialogues video conversations with D&I leaders.
Inclusive language guides.
Thought Leadership viewpoints.
PRSA's White Paper on how communicators can model civility.
Silver Anvil Award-winning case studies.
Websites to find community engagement opportunities.
New original and curated content rooted in the values of the PRSA Code of Ethics, which include advocacy, honesty, expertise, independence, loyalty, and fairness, will be regularly added to the Voices4Everyone website. Professional development and virtual and online training programs will supplement the initiative on an ongoing basis.
"There has never been a more important time for the profession and the need has never been greater for communicators to provide their expertise and skills to the C-suite on these issues," said Linda Thomas Brooks, Chief Executive Officer, PRSA. "Voices4Everyone is a marketplace of ideas and provides the resources communicators need for moving important conversations forward both in- and outside of their organizations."
About PRSA
The Public Relations Society of America (PRSA) is the nation's leading professional organization serving the communications community. PRSA is the principal advocate for industry excellence and ethical conduct and provides members lifelong learning opportunities and leading-edge resources to enhance professional connections and support them at every stage of their career. With nearly 30,000 members, PRSA is collectively represented by 110 Chapters and 14 Professional Interest Sections, and on nearly 375 college and university campuses through its student organization, the Public Relations Student Society of America (PRSSA). For more information, please visit www.prsa.org.
# # #
Media Contacts:
Rod Granger
(212) 460-0307
rod.granger@prsa.org
Vinica Weiss
(212) 460-1479
vinica.weiss@prsa.org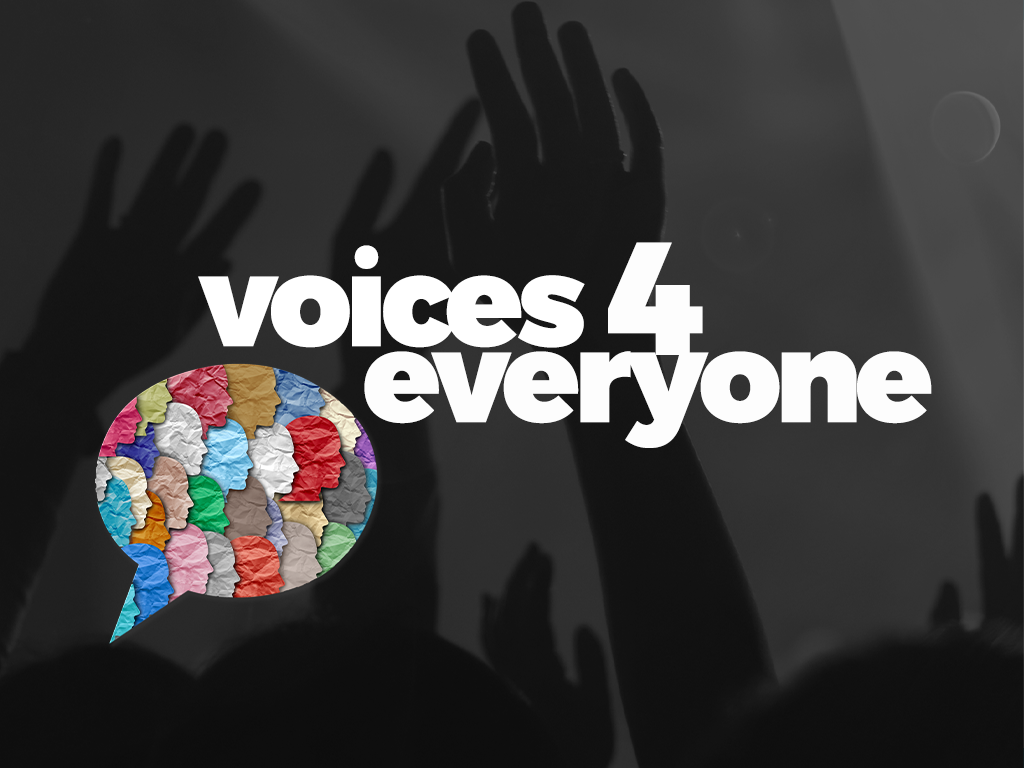 Contacts
Karen Mateo
Chief Communications Officer
(212) 460-1454
Rod Granger
Director, Content and Integrated Communications
(212) 460-0307