PRSA Chair Michelle Olson, APR, Named Member of PRNEWS' 2021 Class of Top Women in PR
Jun. 28, 2021
Olson Honored as Industry Innovator for Work with PRSA
NEW YORK, June 28, 2021 – Michelle Olson, APR, PRSA 2021 Chair and Managing Partner of Lambert in Phoenix, Arizona, has been named to PRNEWS' 2021 class of Top Women in PR. Honored in the Industry Innovator category for her work with PRSA, this is the second time in as many years Olson has been named to the distinguished list of female communicators. The Industry Innovator category recognizes those who have had an exceptional impact on the direction of their industry in ways that are measurable beyond just their own companies. The women recognized as part of this year's class span those doing impactful work in crisis communications, media relations, corporate social responsibility, DEI initiatives and more.
"PRSA is immensely grateful for Michelle's leadership and commitment to serving the communications profession over the course of her career," said Linda Thomas Brooks, Chief Executive Officer, PRSA. "She has been a critical voice in shaping the industry and a strong advocate for the ethical practice of communications. It has been an absolute pleasure working with Michelle over the last six months and on behalf of everyone at PRSA and PRSSA, we congratulate her on this well-deserved achievement."
Olson began her tenure as PRSA Chair in January 2021, having previously served on the organization's Board of Directors and as a leader at the Chapter and Professional Interest Section level. She has been instrumental in equipping PR practitioners with the tools necessary to identify and combat mis/dis/malinformation, break down barriers for diverse students and professionals to enter the industry, and help communicators foster more effective civil discourse. Much of this work is highlighted in PRSA's Voices4Everyone platform, an ambitious initiative Olson spearheaded this year to help communicators chart the course for change.
As PRSA Chair, Olson plays a key role in driving the execution of PRSA's strategic plan alongside Thomas Brooks. She also is an integral part of the planning of a variety of PRSA's trademark events, initiatives and programs throughout the year, including the annual International Conference, the Silver Anvil Awards, and more. With more than 30 years in public relations and integrated marketing, Olson is an avid mentor to PRSSA students and young people interested in public relations as a career choice.
Beyond her work with PRSA, Olson has served clients across the U.S. and internationally, and has significant experience in corporate communications and issues management across industries. A notable business leader and entrepreneur, Olson founded and led her own company for 13 years prior to its acquisition in 2014. Her firm ranked as the third largest in Arizona by the Phoenix Business Journal.
The following PRSA members also garnered Top Women in PR honors:
Natalie Asorey, University of Florida
Jane Barwis, BRG Communications
Kathy Bloomgarden, Ruder Finn
Brandi Boatner, IBM
Crystal Borde, Vanguard Communications
Dara Cohen, Live! Casino & Hotel Maryland
Grace Dieb, Bell
Shannon Heath, SAS
Laura Miller, Greentarget
Hinda Mitchell, Inspire PR Group
Sheena Pegarido, LINK Strategic Partners
Tina Potthoff, Hy-Vee, Inc.
Gemma Puglisi, American University
Nicole Ravlin, Junapr
Amy Rosenberg, Veracity
Gayle Saunders, APR, The Saunders Company
Kate Schraml, Medela
Wendy Watkins, Hormel Foods
Michelle Flowers Welch, Flowers Communications Group
About PRSA
The Public Relations Society of America (PRSA) is the nation's leading professional organization serving the communications community. PRSA is the principal advocate for industry excellence and ethical conduct and provides members lifelong learning opportunities and leading-edge resources to enhance professional connections and support them at every stage of their career. With nearly 30,000 members, PRSA is collectively represented by 110 Chapters and 14 Professional Interest Sections, and on nearly 375 college and university campuses through its student organization, the Public Relations Student Society of America (PRSSA). For more information, please visit www.prsa.org.
###
Media Contact:
Vinica Weiss
(212) 460-1479
vinica.weiss@prsa.org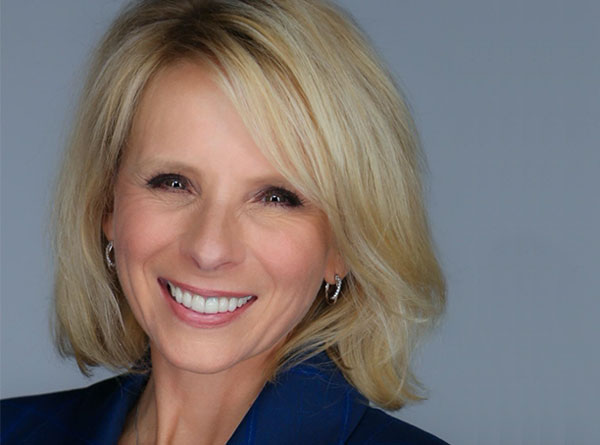 Contacts
Karen Mateo
Chief Communications Officer
(212) 460-1454
Rod Granger
Director, Content and Integrated Communications
(212) 460-0307
Communications Associate
(212) 460-1479