Ways to Support Ukraine
Mar. 4, 2022
As Russia's invasion of Ukraine continues to unfold, people worldwide are seeking out meaningful ways to support the individuals most impacted by the crisis. In addition to staying informed and being cautious of the disinformation circulating online, there are a number of ways communications professionals can help by donating to causes working to provide aid in Ukraine.

Below are a few organizations providing food, supplies, and medical aid to individuals impacted by Russian attacks. Before donating, PRSA encourages you to do your own research as this is only a select number of organizations working to provide aid. Additionally, when contributing, make sure your donations are earmarked towards the specific efforts in Ukraine.
As hundreds of thousands of people are forced to escape the conflict in Ukraine, Doctors Without Borders/Médecins Sans Frontières (MSF) is working to set up emergency response activities in the country and dispatching teams to Poland, Moldova, Hungary, Romania, and Slovakia. In the Ukrainian city of Mariupol, MSF teams have distributed medical kits to treat war-wounded people, and the organization has provided a telemedicine training for trauma care for 30 surgeons from eastern Ukraine.
International Rescue Committee
The International Rescue Committee (IRC) has launched an emergency appeal to help support displaced families with critical aid. The organization is mobilizing resources that are providing vital support to people forced to flee their homes. Its teams are already on the ground in Poland and working with its local partners in both Poland and Ukraine.
The Kyiv Independent is Ukraine's English-language media outlet, created by journalists who were fired from the Kyiv Post for defending editorial independence. In November, the Kyiv Post, Ukraine's global voice, was shut down by the owner in an attempt to take full control of the newsroom that has always followed the principle of editorial independence. To save its values, over 30 ex-Kyiv Post employees went on to continue the newspaper's legacy by launching the Kyiv Independent.
As Ukraine declared a nationwide state of emergency, UNICEF appealed to all warring parties to allow full humanitarian access to families and children who have long suffered the adverse effects of the protracted conflict in the country — and whose lives and well-being are now under even greater threat. UNICEF has been working nonstop in eastern Ukraine, delivering lifesaving programs for affected children and families as fighting has taken an increasingly heavy toll on the civilian population of 3.4 million people — including 510,000 children — living in the Donbas region.

United's MileagePlus® members can donate cash or miles to the airline's signature relief partners — Airlink, Americares, American Red Cross and World Central Kitchen. United is matching the first five million donated miles — the equivalent of hundreds of connecting flights to places like Poland, Hungary and Romania — and $100,000 as well as award bonus miles to anyone who gives $50 or more.
The Voices of Children Foundation has been helping children affected by the war since 2015. The organization provides psychological and psychosocial support to children and helps them overcome the consequences of armed conflict. Today, during the full-scale Russian invasion of Ukraine, the organization is providing non-stop assistance to affected children and families from all over the country, providing emergency psychological assistance, and assisting in the evacuation process.
World Central Kitchen works to provide meals in response to humanitarian, climate, and community crises. The organization builds resilient food systems with locally led solutions. WCK is currently serving thousands of fresh meals to Ukrainian families fleeing home as well as those who remain in the country.
Be Wary of Disinformation
With disinformation running rampant, ensure you are getting your news from reliable sources and verify before you amplify. The below articles include lists of respected journalists, publications and social media accounts to follow:
Ukraine Invasion: Reliable Twitter Accounts to Follow What's Happening
CNET
How to keep up with the news from Russia and Ukraine
Mashable
Some resources for following the invasion of Ukraine
NeimanLab
Tips to navigate and spot disinformation can be found on PRSA's Voices4Everyone website.
# # #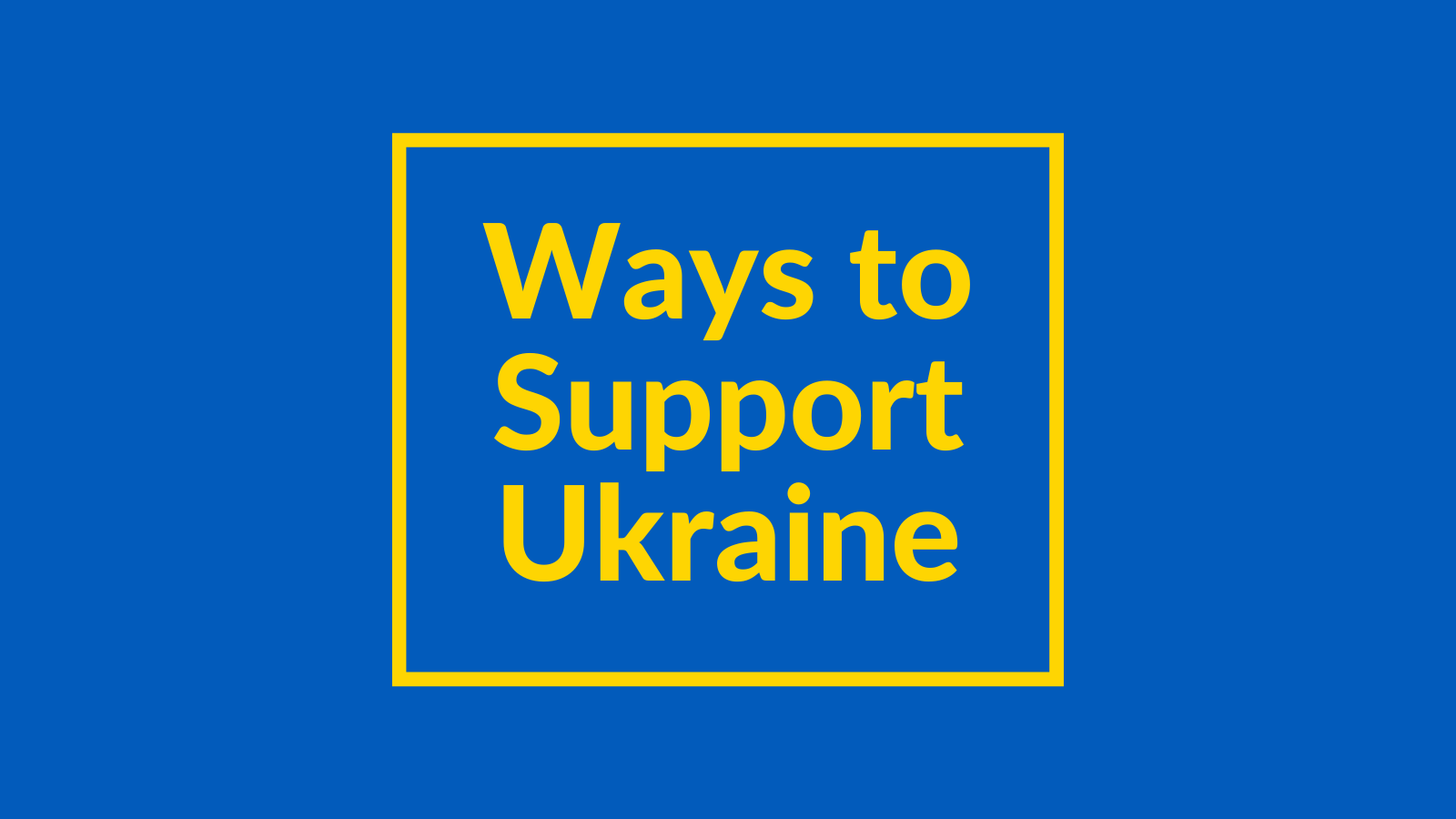 Contacts
Karen Mateo
Chief Communications Officer
(212) 460-1454
Rod Granger
Director, Content and Integrated Communications
(212) 460-0307