PRSA Announces Shortlist for 2022 Anvil Awards
Mar. 17, 2022
March 17, 2022 – PRSA, the nation's leading professional organization serving the communications community, announced today the shortlist for the 2022 Anvil Awards, which recognize and honor the very best communications programs planned and executed each year.
More than 151 campaigns across 65 categories and subcategories have been named to the shortlist, comprising Silver Anvil and Bronze Anvil entries, including submissions from leading brands, agencies, non-profit organizations, government agencies and universities. The most entered categories include Integrated Communications, Media Relations, Events and Observances, Media Relations and Community Relations.
This year's ceremony, which will include the presentation of both Silver Anvil and Bronze Anvil Awards, will be held on May 19th at the New York City's Edison Ballroom. From each Anvil category's shortlist, one Anvil winner and up to one runner-up will be announced during the event. The "Best Of" Silver Anvil will also be presented. Click here to R.S.V.P. and view the schedule of the evening's festivities.
The complete shortlist can be found here.
About PRSA
The Public Relations Society of America (PRSA) is the nation's leading professional organization serving the communications community. PRSA is the principal advocate for industry excellence and ethical conduct and provides members lifelong learning opportunities and leading-edge resources to enhance professional connections and support them at every stage of their career. With nearly 30,000 members, PRSA is collectively represented by 110 Chapters and 14 Professional Interest Sections, and on nearly 375 college and university campuses through its student organization, the Public Relations Student Society of America (PRSSA). For more information, please visit www.prsa.org.
###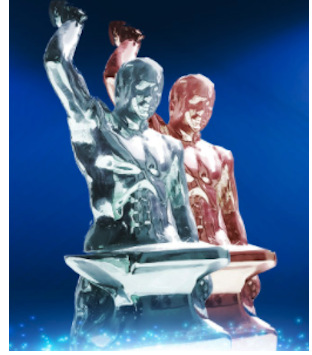 Contacts
Karen Mateo
Chief Communications Officer
(212) 460-1454
Rod Granger
Director, Content and Integrated Communications
(212) 460-0307