Celebrating the Generosity of Our Supporters and Volunteers
PRSA would like to recognize the generous contributors to the 75th Anniversary programs and projects planned for 2022 into early 2023. As we acknowledge the many moments and individuals in the history of strategic public relations and communications, we also seek to honor those whose present-day financial support allows us to celebrate this moment in PRSA history and share it with you.
The organizations and individuals noted below have given their time, talents and service, and in many cases financial gifts to underwrite the costs of publishing our upcoming commemorative book honoring 75 years of public relations history. Some donated hours of research and editorial work, others funded membership dues for students and new professionals. All have made a difference in this moment.

We appreciate all of you and thank you.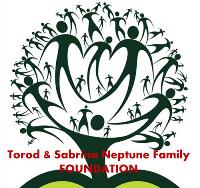 Tony D'Angelo, APR, Fellow PRSA
Felicia Blow, Ph.D., APR, Chair
Mike Cherenson, APR, Fellow PRSA
Children's Hospital of Alabama

College of Fellows
Jane Dvorak, APR, Fellow PRSA
Michelle Egan, APR, Fellow PRSA
Jessica Graham, APR, Fellow PRSA
Carolynn Johnson
Judy Phair King, APR, Fellow PRSA
David Marshall, Ph.D., APR
Gary McCormick, APR, Fellow PRSA
Mickey Nall, APR, Fellow PRSA
Padilla
Debra Peterson, APR
Joseph Abreu, APR
James Arnold, APR, Fellow PRSA
Joe Cohen, APR
Jennifer Day, APR
Del Galloway, APR, Fellow PRSA
Lea-Ann Germinder, APR, Fellow PRSA
Denise Hill, Ph.D., APR
Jane Law, APR
Michelle Olson, APR
John Paluszek, APR, Fellow PRSA
Garland Stansell, APR
Angela Walters, APR
Jeff Wilson, APR
Olga Mayoral Wilson, APR, Fellow PRSA
PRSA is excited to provide all PRSA Chapters, Sections and Districts with tools and resources to help everyone commemorate PRSA's 75th Anniversary.
We are thrilled to join together on social media to spotlight history-making contributions made over the years by public relations and communications professionals.
This commemoration will run throughout 2022 and culminate in PRSA Day on Jan. 17, 2023.
Download the Toolkit