January 11,2020
I am pleased to announce Linda Thomas Brooks will become Chief Executive Officer of PRSA on January 19, 2021.
I'm grateful for my colleagues on the CEO Search Committee who dedicated their time helping find PRSA's next leader. Each member brought to the process expertise, commitment to PRSA and an appreciation for the importance of our task. The Committee thoughtfully considered the needs of the organization and the opportunities for the profession as they reviewed each candidate and prepared the recommendation for the Board of Directors.
Linda brings tremendous energy and enthusiasm to her role at PRSA. She has a strong understanding of the communications and media landscape from her experience in a range of sectors and is highly motivated to raise the profile of PRSA and public relations and communications professionals. Linda is well regarded by her former colleagues, supervisors and employees who praise her as a strategic leader, team builder and visionary. We are fortunate to have her on the PRSA team.
The full announcement can be found in the PRSA Newsroom.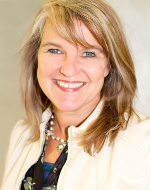 Michelle Egan, APR, Fellow PRSA
Chair of CEO Search Committee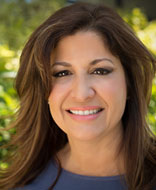 Annabel Beyra, APR
Owner, Fusion Communications
PRSA Sunshine District Secretary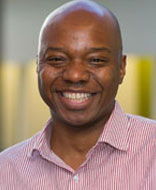 Errol Cockfield
Senior Vice President of Communications at MSNBC
Member of the PRSA Board of Directors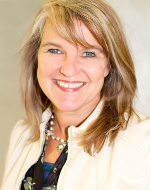 Michelle Egan, APR, Fellow PRSA
Corporate Communications Director at Alyeska Pipeline Service Co.
PRSA Treasurer; Chair of CEO Search Committee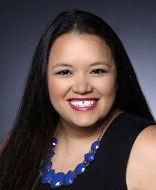 Angela Walters Eveillard, APR
Strategic Communications Officer at Hillsborough Community College
Member of the PRSA Board of Directors; HR Committee member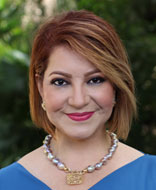 Rosanna Fiske, APR, Fellow PRSA
SVP, Corporate Communications Leader at Wells Fargo & Company
2011 PRSA Chair and CEO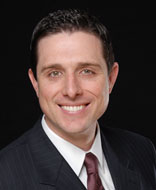 Aaron Norris, APR
Vice President of The Norris Group
Former Chair of the PRSA Western District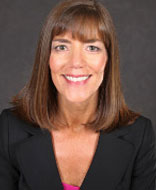 Debra Peterson, APR
President of Comm365
PRSA Immediate Past Chair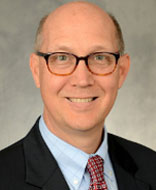 T. Garland Stansell, APR
Chief Communications Officer at Children's of Alabama
2020 PRSA Chair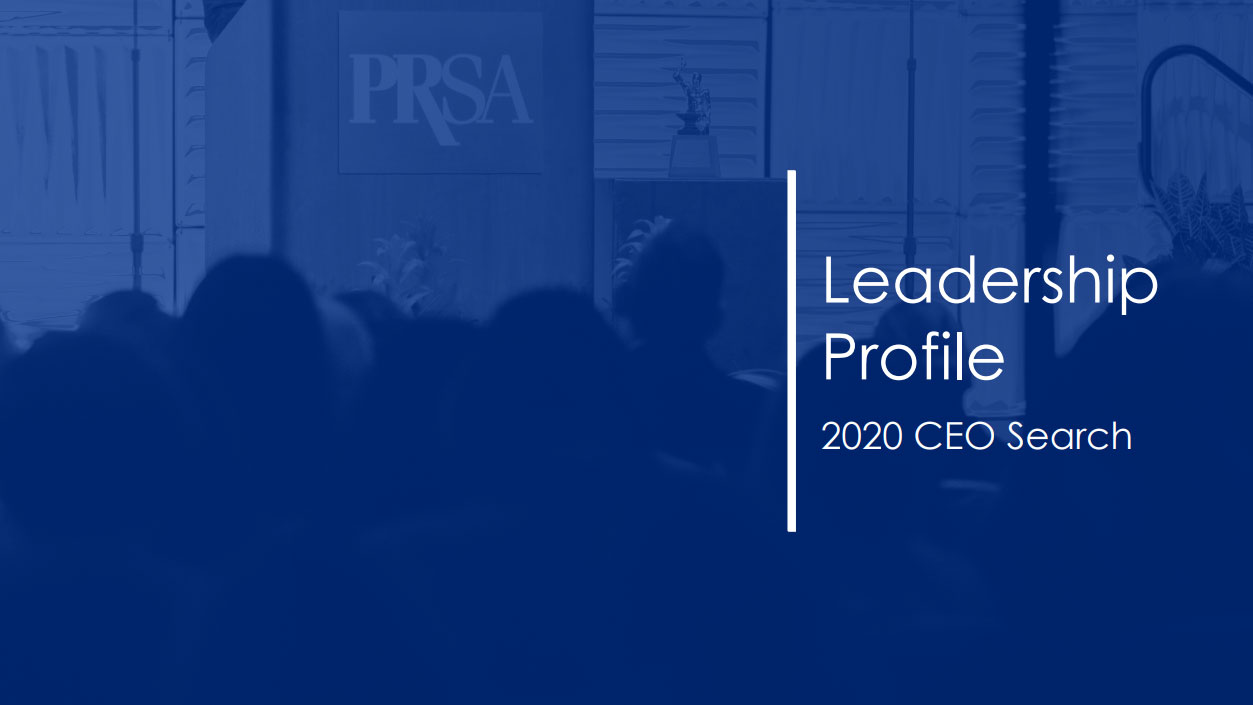 11/13/2020
PRSA CEO Search Interviews Begin
Since joining the PRSA CEO Search Committee as Chair in late September when Michelle Olson identified a conflict of interest and stepped down, it has been a privilege to work with the professionals on the committee and with Chaloner as we search for the very best leader for PRSA's future.
As we reported earlier, more than 300 candidates expressed an interest in the position. From that pool, the committee carefully evaluated resumes, candidate profiles and online information for 23 candidates who met our qualifications. These candidates offered executive experience from a variety of backgrounds and enthusiasm for PRSA's mission and future. Diversity is a priority in this search and more than half of the candidates Chaloner brought forward for review are from diverse backgrounds. We are currently in the interview phase of the process. Committee members selected seven candidates for video interviews and have now narrowed the field down to two.
Due to the diligence of the committee, our work has taken longer than originally expected, and I appreciate your patience during this time. Each of us understands how important this decision is for PRSA. We want to deliver the very best recommendation, and intend to do so prior to the new year.
Additionally, I must inform you that Cheryl Procter-Rogers, APR, Fellow PRSA, who contributed to our foundational work, withdrew from the committee prior to interviews beginning as the volume of work required to fully participate conflicted with her work commitments.
I'm grateful to everyone involved in this effort – all committee members, candidates and Chaloner – for their hard work, insights and commitment to the future success of PRSA.
Thank you for your continued support of the organization and the profession.

Michelle Egan, APR, Fellow PRSA
Chair of CEO Search Committee
9/30/2020
PRSA Narrows Down CEO Candidate Pool

Over the past month, we have been working alongside Chaloner on the search for PRSA's CEO. More than 300 candidates have expressed interest in the position – professionals with a passion for the profession and the organization that is inspiring and optimistic.
We have identified 20 candidates who match the qualifications for the role and the CEO Search Committee is reviewing those applications now to learn more about how the candidates' experiences can best contribute to the success of PRSA. The Committee expects to complete the first-round interview process with the top six candidates before ICON 2020, which is set to begin on Monday, October 26. We will not be in a position to announce our new CEO by the conference as I had previously stated. It seems everything takes just a little bit longer to accomplish during a pandemic.
And lastly, I must share that I have recused myself as Chair of the Committee. A client who is represented by my employer, Lambert & Co., has applied for the CEO position. To maintain the integrity of the process I believe it is in the best interest of PRSA that I step down. The PRSA Board of Directors has named Michelle Egan, APR, Fellow PRSA, as the new Chair of the Committee, effective immediately.
I was humbled to have been tasked with this important responsibility and am confident we are in good hands with Michelle at the helm. Thank you for your support of PRSA and our search for our next leader. Moving forward, if you have any questions that are not addressed on this site, please feel free to reach out to Michelle Egan at michelle.egan@prsa.org.
Thank you.
Michelle Olson, APR
PRSA Chair-elect
8/26/2020
PRSA Partners With Chaloner For CEO Search

As a follow-up to our earlier announcements related to the CEO search, we are excited to announce that we have retained Chaloner to manage the search, including cultivating, screening and interviewing candidates for the next PRSA CEO. Chaloner is a national executive search firm with 40 years of experience in the field and a strong commitment to DEI, ensuring the search will be wide-ranging and reach dispersed audiences. I encourage you to visit their website for additional information or to apply for the position. Please share this link with anyone you believe would be an exceptional staff leader for PRSA.
We have heard from a number of candidates who are excited about the possibility of leading PRSA into the future. If you submitted your credentials to PRSA between July 31 and August 26, it has been passed along to Chaloner for review and inclusion in the process. If you've been waiting for the search firm to be hired, please submit your resume and cover letter using the link provided above or by emailing prsaceo@chaloner. We have extended the application deadline to Tuesday, Sept. 15 to accommodate a smooth transition and to give applicants ample time to respond. From today forward, all interested applicants should submit their credentials directly to Chaloner, and not to PRSA.
On behalf of the Search Committee, I very much appreciate your interest in PRSA and welcome your input. If you have any questions that are not addressed on this site, please feel free to reach out to me at michelle.olson@prsa.org.

Thank you.
Michelle Olson, APR
PRSA Chair-elect and Chair of HR Committee
7/31/2020
PRSA Announces CEO Search Committee
As Chair of the HR Committee, I appreciate the opportunity to help lead the search for PRSA's next leader. We have assembled a distinguished group of members to form the CEO Search Committee and I am excited to work with these leaders who were selected for their diversity of thought and depth of PRSA knowledge as representatives of Chapters, Sections and Districts from across the country.
One of the Committee's initial priorities is to hire a search partner with whom we will work to cultivate, screen and interview a diverse pool of candidates with executive leadership experience and a deep understanding of the communications industry.
Our goal is to have a CEO in place by ICON 2020, which takes place October 26-29, where they will be introduced and welcomed by our members. We are committed to transparency throughout this process and look forward to keeping you updated. Please continue to check back here for more information.
If you have any questions that are not addressed on this site, please feel free to reach out to me at michelle.olson@prsa.org. Applications and recommendations can be sent to hr@prsa.org.
Thank you.
Michelle Olson, APR
PRSA Chair-elect and Chair of HR Committee