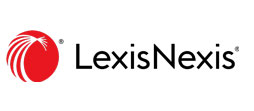 LexisNexis is a leading global provider of information and analytics that enables professionals in legal, corporate, government and non-profit organizations to improve decision-making and achieve better business outcomes.
Nexis Newsdesk
, a multiple CODiE award-winning media intelligence solution, allows communication professionals to search, analyze, monitor and share insightful media intelligence on a single platform.
Newsdesk
is your one-stop shop media intelligence tool, with
features
including:
Over 100k news sources – including proprietary, licensed media content such as New York Times.
Social media listening conducted on 2.5 million social feeds.
An average of 4 million news articles and social posts added daily.
Media content available from 235 countries and regions.
Over 90 different languages available.
Plus,
Newsdesk
simplifies analyzing complex data sets then visualizes findings in easy-to-digest charts and graphs that can be shared using alerts, customizable newsletters and live, embeddable charts into a company portal or website.
Specific for PRSA members, gain access to the all-in-one media monitoring and analytics solution instantly with our
free 7-day trial
. No credit card required.