Crystal L. Kendrick on DE&I's Next Step
Name: Crystal L. Kendrick
Title: President, The Voice of Your Customer, and Publisher, The Voice of Black Cincinnati
Location: Cincinnati
Career highlights: Diamond Life member of Delta Sigma Theta Sorority; YWCA Cincinnati Career Woman of Achievement; Girl Scouts of Western Ohio Woman of Distinction; Cincinnati Enquirer Woman of the Year; management positions at General Cable, Fifth Third Bank and Meritor
Favorite downtime activity: The arts, walking and urban hiking
Favorite books: The Bible, "The Book of Common Prayer" and "Simple Abundance: A Daybook of Comfort and Joy"
Best leadership advice: "Relatability equals credibility."
Favorite quote: "Give to get to give!"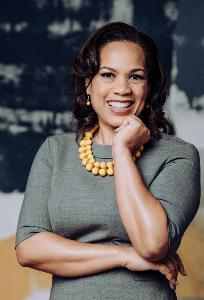 ---
What was your dream job growing up?
My dream job as a child was to be a talk show host — the next Oprah Winfrey. I practiced interviewing my friends and watched news networks religiously.
You're president of The Voice of Your Customer and publisher of The Voice of Black Cincinnati. Talk about these roles and how you engage diverse populations, as well as educate and create opportunities in the region.
The Voice of Your Customer is a marketing consulting firm that engages diverse populations through research, secret shopping and community outreach. Our work is focused in government, healthcare, education and nonprofit industries. Since 2007, we have worked to ensure the voices of under-represented groups are included in our clients' goals, objectives and strategic initiatives.
We struggled for years to get positive stories about African Americans featured in local media as a marketing firm. It seemed like the only time African Americans were seen in the news was for crime and sports.
In 2016, The Voice of Your Customer launched The Voice of Black Cincinnati, a media company designed to educate, recognize and create opportunities for African Americans in the region. Our website includes the most comprehensive database of local Black-owned businesses, a community calendar of culturally competent events and a jobs board for equal opportunity employers. Today, we average more than a million page views with nearly 30,000 social media followers and 5,000 text subscribers.
What does receiving the D. Parke Gibson Award mean to you?
Receiving an award in any given year is a tremendous honor; however, receiving the D. Parke Gibson Award in the year following a worldwide reckoning for DE&I is an unspeakable privilege. Undoubtedly, every PR professional in the world released pledges, audits, content and strategies with a laser focus on the needs of diverse communities.
Exacerbated by the coronavirus pandemic and fueled by movements such as Black Lives Matter and Stop Asian Hate, creativity prevailed as the best and brightest minds in our profession contributed to the special informational and educational needs of diverse employees, consumers and followers. And still, you chose me for this award during this historic time. I am truly honored.
How do you plan to carry on Gibson's legacy as a pioneer in the profession?
Upholding the values of diversity, inclusivity, representation and respect has never been more critical. The lines between news and information are becoming increasingly blurred and, more important, what we see now is often curated by social media algorithms.
While these tools can ensure that more people within your target audience see and hear your messages, some would argue that automation and the lack of human understanding led to the systematic and systemic disparities our profession is addressing today.
I ask that you continue your laser focus on diverse demographics' educational and informational needs in 2021 and beyond, as D. Parke Gibson did in 1960.
Despite the events of the past year-plus, in your acceptance speech, you said "creativity prevailed." What are some of the creative ways you've seen people adapt during the pandemic?
Unlike any event in modern history, the coronavirus pandemic and the uneven impact on people worldwide made equity and inclusion priorities for nations, corporations and individuals. For the first time, the inequities in education, housing, income, employment and health were visible through the never-ending cycle of digital media.
PR teams worldwide were called to craft internal and external messages that were genuine, caring and authentic. PR professionals were intentional and creative in finding meaningful diversity in the strategy and development of messages.
We began to understand the true and often harmful meaning of words, images and references to various population segments. Most important, our definition of diversity has forever expanded to mean something more than race.
How can PR professionals best uphold the values of diversity, inclusivity, representation and respect, and take action regarding DE&I instead of just vocalizing a commitment to change or do better?
Through training, PR professionals have a "way with words" — we know how to say what needs to be said when it needs to be said. DE&I can no longer be a priority only for public-facing communications. While our customers' perception is necessary, we will only have authentic messaging if we prioritize meaningful DE&I among our employees, vendors and board members.
That said, I hope my PR colleagues will continue to use their voice to address systemic and systematic causes for low diversity throughout the ranks of their organizations, among their vendors and within their boards of directors. Not only do we need to recruit diverse employees, vendors and board members, we also need to retain and promote these individuals to continue our progress toward equity and inclusion.
Return to Current Issue
Building a Reimagined Future | November-December 2021
Share this article