Sheri Neely's Appreciation of Lifelong Learning
Name: Sheri D. Neely
Title: Founder and managing member of The Neely Agency, LLC

University of Memphis Professor, Department of Journalism and Strategic Media
Location: Memphis, Tenn.
Career highlights: The Neely Agency, co-founder, managing member. LaGrant Communications, senior account executive. PRSA Memphis Chapter board member. National Association of Black Journalists.
Favorite downtime activity: Cycling
Favorite news sources: PRSA's Strategies & Tactics, Apple News, PRWeek, AdWeek, The Daily Memphian, The Commercial Appeal and The Memphis Business Journal.
Favorite apps: Gmail, Slack and Facebook
Favorite films: "Hidden Figures" and "Black Panther."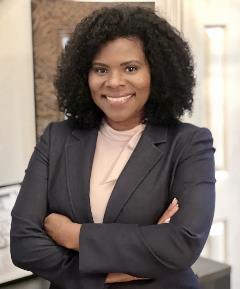 ---
Where did your passion to be an entrepreneur come from?
I grew up around family and family friends who were entrepreneurs. I was exposed to it at an early age, so I believe it was my destiny.
My entrepreneurship education began as a senior at Lee High School in Marianna, Ark., in the school's first entrepreneurship class where my business plan was chosen as the best of the class.
As part of the program, I was offered a loan from the local bank to launch my business. I was also invited to Washington, D.C., to the Young Entrepreneurs Summit and to the White House. I did not go to the White House because I did not want to go without my mom. I was the youngest of my siblings and I grew up on a farm in Arkansas. I was very sheltered.
Well, the opportunity came around again for the same reason a few years ago. I was acknowledged as a "Game Changer in Entrepreneurship" and invited to an Entrepreneurship Summit during Black History Month at the White House. And yes, I attended it.
When did the interest in communications/PR come along?
My career ambitions evolved over the years. I started out in corporate America as a telemarketer for a long-distance company. The training that I received there I felt was unparalleled and I believe it helped prepare me for the next stage of my career.
I became interested in public relations while working at a radio station as an advertising account executive. One of my advertising clients who was a promoter asked me to handle the PR for his comedy show. I enjoyed everything about it, and I never looked back. I decided to transition out of corporate America after receiving a journalism degree with an emphasis in public relations from the University of Memphis.
I was headed to law school in California and had a goal to open a practice that would manage negotiation of entertainment contracts and the management of public relations. I decided to take a hiatus from law school and take advantage of my PR degree in one of the top markets in the country, Los Angeles.
I landed a job at an agency as a senior account executive. However, my time in Los Angeles was cut short when we had to relocate back to Memphis due to my father's declining health.
You recently accepted the position teaching public relations at your alma mater, the University of Memphis. How will your skills/experience as an agency owner come into play in the classroom?
I am honored to have the opportunity to teach at my alma mater in the same classrooms where I developed the foundational skills and knowledge to help me become a successful PR practitioner.
We launched The Neely Agency in 2013 as a boutique integrated communications agency. We manage campaigns from conception through implementation assisting clients that include public sector, nonprofit, faith-based, entertainment and corporate entities.
We started an internship program after launching our agency and have given University of Memphis PR students the opportunity to gain hands-on experience for years. That will not stop in my role as professor. I will continue to provide those opportunities for undergraduate and graduate students.
What are you most looking forward to in your role as a professor?
Every day my students come to my class, I want to provide them with a series of experiences that will have a positive impact on their future, not just another lecture… experiences that will stimulate their curiosity, heighten their creativity, and inspire innovative thinking in regard to the current state of and the future of the PR profession.
You earned an MBA and are a 2022 spring graduate of the Goldman Sachs 10,000 Small Businesses program. Why is lifelong learning so important to you?
Lifelong learning has always been important to me. I am almost finished with my second master's degree. I am interested in looking at Ph.D. program offerings. I am a first-generation college graduate. But I have always loved reading and learning from as early as maybe four or five years old from what I can remember, and that desire has never subsided.
My life took a detour after graduating high school and there was a delay in my undergraduate education, and I earned my bachelor's degree later in life. But a few years after earning my bachelor's degree, I went back to the University of Memphis for my MBA.
I feel that if we stop learning, we cease truly existing.
Return to Current Issue
Lifelong Learning | September 2022
Share this article