Tamar Gregorian on Networking and Mentoring
Name: Tamar Meguerditchian Gregorian, Ph.D., APR
Title: Professor of Practice, Public Relations & Digital Media and Marketing Communications
Location: New Orleans
Job highlights: Principal & Co-founder YNH Consulting
Favorite activity: Traveling
3 dinner guests: My great grandmother (lived through the Armenian Genocide), Srpouhi Dussap Vahanian (first Armenian feminist writer and novelist) and Malala Yousafzai (one of the youngest and most influential activists of our time)
Favorite books: "Delivering Happiness" by Tony Hsieh, "Lord of the Flies" by William Golding and "Orientalism" by Edward Said
Best leadership advice: Listen, listen, listen. Be solutions-oriented. Think about the implications of your solutions.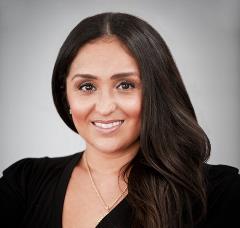 ---


What was your dream job growing up?
A teacher — some of my earliest childhood memories are of me playing teacher in my bedroom. I'd spend hours in my room talking to a classroom full of imaginary students. I guess you could say I was spot on!
What are some creative ways you've seen people adapt during the pandemic?
Aside from the monthly professional development meetings that have been held on Zoom, we've become creative in our approach to networking. Be it the lack of social interaction or the desire to interact with someone other than who you live with, we've taken happy hours or book club meetings and made them more creative. Trivia, movie nights, cooking and crafting classes are held online.

This approach [allows] us to connect with those with whom we may share interests, regardless of their location. These networking opportunities have provided us with both professional and social opportunities, giving us the [chance] to get to know one another on a personal level.
Why did you choose to volunteer as the faculty adviser for the new PRSSA Chapter at Tulane?

This decision was a no-brainer! As a PRSSA member turned PRSA and faculty member, I was eager to expose my students to the wonderful opportunities that PRSSA affords. I'm happy to have the support of my fellow faculty members, but I knew I wanted to help lead the Chapter. I had such an incredible experience as a PRSSA member and my mentor/adviser helped me grow as a student turned practitioner through the PRSSA lens. I want to do the same for our students at Tulane — being on the other side of the equation now as an adviser is truly life coming full circle!
You were a PRSSA student at Loyola. What lessons have you carried over into your career so far?
PRSSA shaped the trajectory of my career. I grew my network exponentially through our meetings, mixers and national conferences and webinars. As with everything, you get out what you put into it. I put a lot of work into PRSSA, as a student member turned leader. It's hard to point to just one lesson but the importance of networking was a big aspect of being involved in PRSSA that I have carried into my career.
Networking was uncomfortable at times as a student, but we were encouraged to persevere and polish our approaches, and it paid off as we neared graduation. Networking is not only something I practice, but also a soapbox I stand on proudly; I encourage my students to incorporate it into their lives as well. One thing the pandemic has made easier is allowing them to connect and have conversations with people around the globe.
What skills and knowledge do college grads and new pros need to succeed in the real world?
Research and writing. It all comes back to the foundations and principles that propel the practice. Technology has played a pivotal role in our industry but, to truly be effective, we can't forget about the fundamentals of the practice.
Understanding who our stakeholders are through market research plays an integral role in campaign creation. This helps us craft plans that are effective and messages that resonate with our stakeholders and create engagement. That's how we become agents of change.
What are some of the meaningful conversations you hear among students and what are they hoping to see in the profession?
Students are looking to be the agents of change that we all so desperately want to be as practitioners who are part of the management function of organizations. They want to communicate the importance of equity and diversity, and ingrain that into the fabric of the organizations for which they work.
What advice do you have to share with the next generation of PR pros and communicators?
Network like your career depends on it. Continue to be a student of the business well after graduation. Surround yourself with good mentors and colleagues who can help support you as you grow and prosper.
Return to Current Issue
Crisis Management: Expecting the Unexpected | May 2021
Share this article